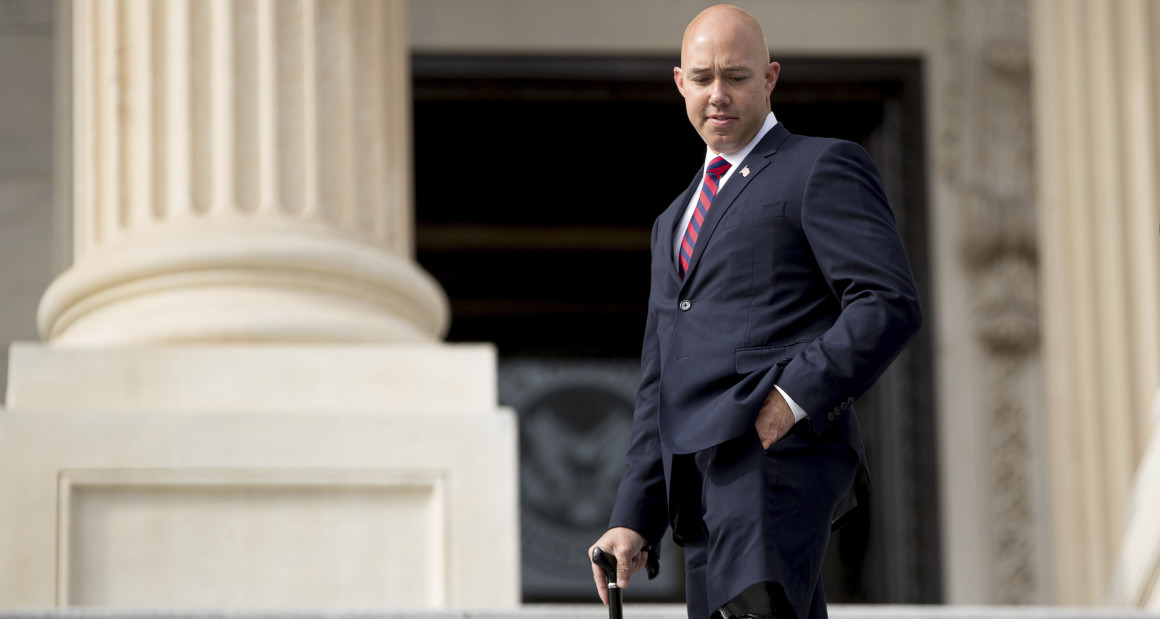 Republican Congressman Brian Mast of Palm City said he's got more "resolve" to fight a high-speed passenger rail service planned to roll through his district after being among the members of Congress traveling on an Amtrak train Wednesday that struck a garbage truck, killing one person, in West Virginia.
Local governments and residents on Florida's Treasure Coast have long fought the Brightline rail service, which eventually is planned to travel from Miami to Orlando.
"Sadly, we've become all too familiar with this kind of accident in South Florida, where Brightline trains have struck and killed multiple pedestrians since they began operating just a few short weeks ago," Mast tweeted shortly after the Amtrak crash. "I've long opposed the expansion of Brightline onto the Treasure Coast, where the mix of at-grade crossings and high-speed trains creates massive safety issues. My experience today has only strengthened my resolve to prevent Brightline from creating this dangerous situation in our community."
Brightline is currently providing daily runs between West Palm Beach and Fort Lauderdale and plans to eventually link Miami to Orlando on existing tracks that run along the coast in Palm Beach, Martin, St. Lucie, Indian River and Brevard counties.