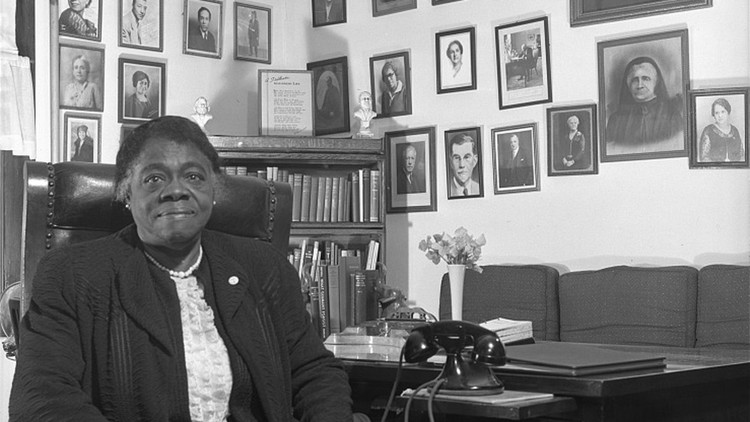 A bill OK'd Wednesday would clear the way for a likeness of Florida educator and activist Mary McLeod Bethune to replace one of a Confederate general representing Florida in the U.S. Capitol.
The House Appropriations Committee unanimously cleared the measure (HB 139), making it available for the floor. The Senate version (SB 472) also cleared the floor unanimously on Jan. 31.
None of the Confederacy nostalgists who in the past have opposed the statue switch appeared during Wednesday's hearing.
The panel also approved an amendment authorizing the state to claim the statue of General Edmund Kirby Smith in the spot Bethune's would occupy, and to make it available for public display.
The move to replace Smith's statue came after renewed debate about Confederate symbols, including the battle flag ubiquitous in the South.
Legislation to remove Smith and decide who should replace him passed during the 2016 Session. The options included George Washington Jenkins Jr., founder of the Publix supermarket chain, and author and environmentalist Marjory Stoneman Douglas.
In 1904, Bethune founded the school that eventually became what is now Bethune-Cookman University in Daytona Beach.
Daytona Beach Democrat Patrick Henry, who co-sponsored the measure with Republican Tom Leek, also from that area, said the time was right.
"A lot has happened in this country, with the things that went on in Charlottesville," Henry said. "The state realized the time has come to move forward, and for the state of Florida to show the rest of the country that we'll take the lead and be the first state to put an African American in Statuary Hall as our representative."
The estimated cost of making the switch is $388,000. Bethune-Cookman University has offered to pick up the bill pending a fundraising effort. Each state can select two representatives to honor in the hall.
It's not clear where Smith will land. "That's above my pay grade," Henry said. He is the only graduate of Bethune-Cookman University serving in the House, he said.
Bethune also served as president of the National Association of Colored Women, was an appointee of President Herbert Hoover to the White House Conference on Child Health, and was an adviser to President Franklin Roosevelt.
Each state has two statues on display in the Capitol. Florida's other statue, a marble rendering of scientist-inventor Dr. John Gorrie of Apalachicola, a pivotal figure in the invention of air conditioning, is unaffected.