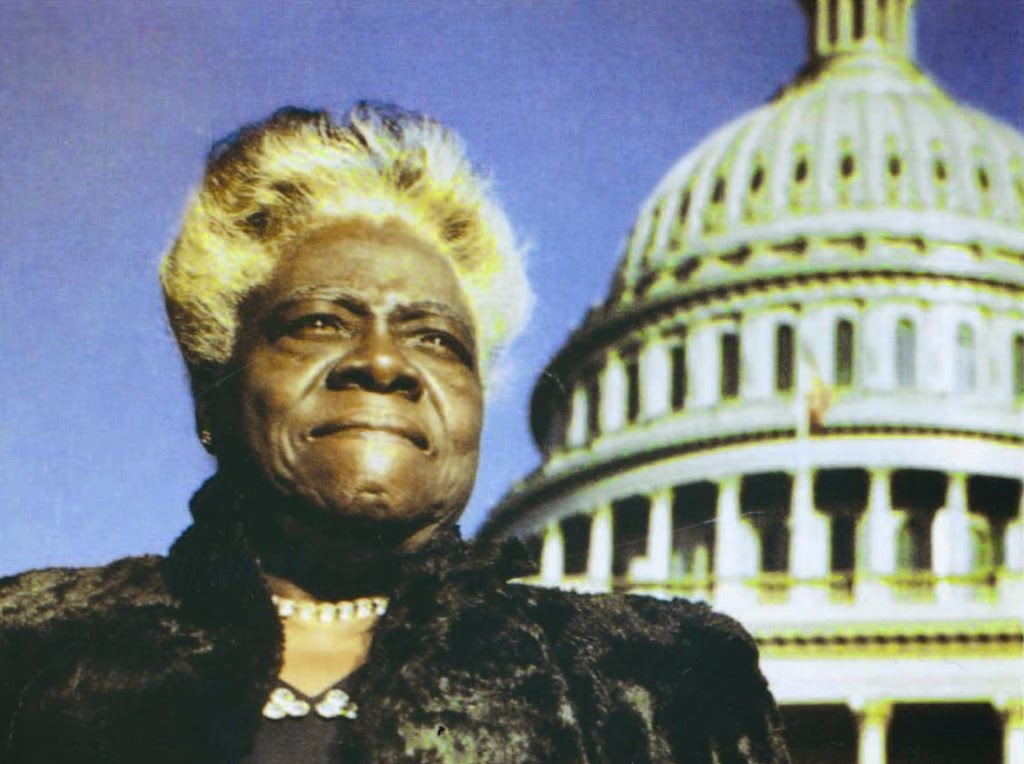 Florida is poised to make history with the Legislature's Tuesday passage of a proposal to place a statue of civil-rights leader and educator Mary McLeod Bethune in the National Statuary Hall at the U.S. Capitol.
The statue of Bethune would replace a likeness of Confederate Gen. Edmund Kirby Smith, who has represented Florida for decades in the Capitol.
The proposal was sponsored by Daytona Beach Democrat Patrick Henry (HB 139) in the House and Fort Lauderdale Democrat Perry Thurston (SB 472) in the Senate.
The House on Tuesday OK'd the Senate's version, which passed unanimously last month, sending it to Gov. Rick Scott. His office later Tuesday said the governor would sign the measure into law.
The final House vote was 111-1, with Jacksonville Republican (and attorney general candidate) Jay Fant the lone holdout. Fant has previously said that the state should not be in the "statue removal business."
Henry said that Florida was making history by selecting Bethune, the first female African-American to get her own likeness in Statuary Hall in its 154-year history.
Born in July of 1875 in Mayesville, South Carolina, McLeod Bethune was a child of former slaves. Believing that education provided the key to racial advancement, Bethune founded the Daytona Normal and Industrial Institute in 1904, which later became Bethune-Cookman College.
She served as the president of the Florida chapter of the National Association of Colored Women for many years. In 1924, Bethune became the organization's national leader, beating out fellow reformer Ida B. Wells for the top position.
She also became involved in government service, and advised several presidents. In 1935, Bethune became a special advisor to President Franklin Roosevelt on minority affairs. That same year, she also started up her own civil rights organization, the National Council of Negro Women.
"If we truly want to honor her legacy, we must not stop here," Henry told fellow lawmakers. "We must continue efforts, such as providing a quality education for our young people, creating access to good paying jobs, and a quality education for our young people."
Each state is represented by two statues, with Florida long represented by likenesses of Smith and John Gorrie, widely considered the father of air conditioning.
Smith is famous largely as the last Confederate officer to surrender a significant force at the end of the Civil War, nearly two months after Gen. Robert E. Lee gave in to Gen. Ulysses S. Grant in Virginia and formally ended the war on April 9, 1865.
It's been several years since lawmakers first took up the challenge of removing Smith from Statuary Hall, starring in 2015.
During the 2016 Session, Republican Rep. Jose Felix Diaz sponsored legislation to have the Smith statue removed and replaced by a memorial for Marjory Stoneman Douglas, credited with helping create the Everglades National Park. That bill did not move.
Similar efforts were unsuccessful during the 2017 Session, but after violence took place in Charlottesville, Virginia, last summer regarding a Confederate monument, momentum was revived to replace Smith's statute, with Democratic Congresswoman Debbie Wasserman Schultz demanding the Legislature remove the statue. The Legislature was not in Session at the time.