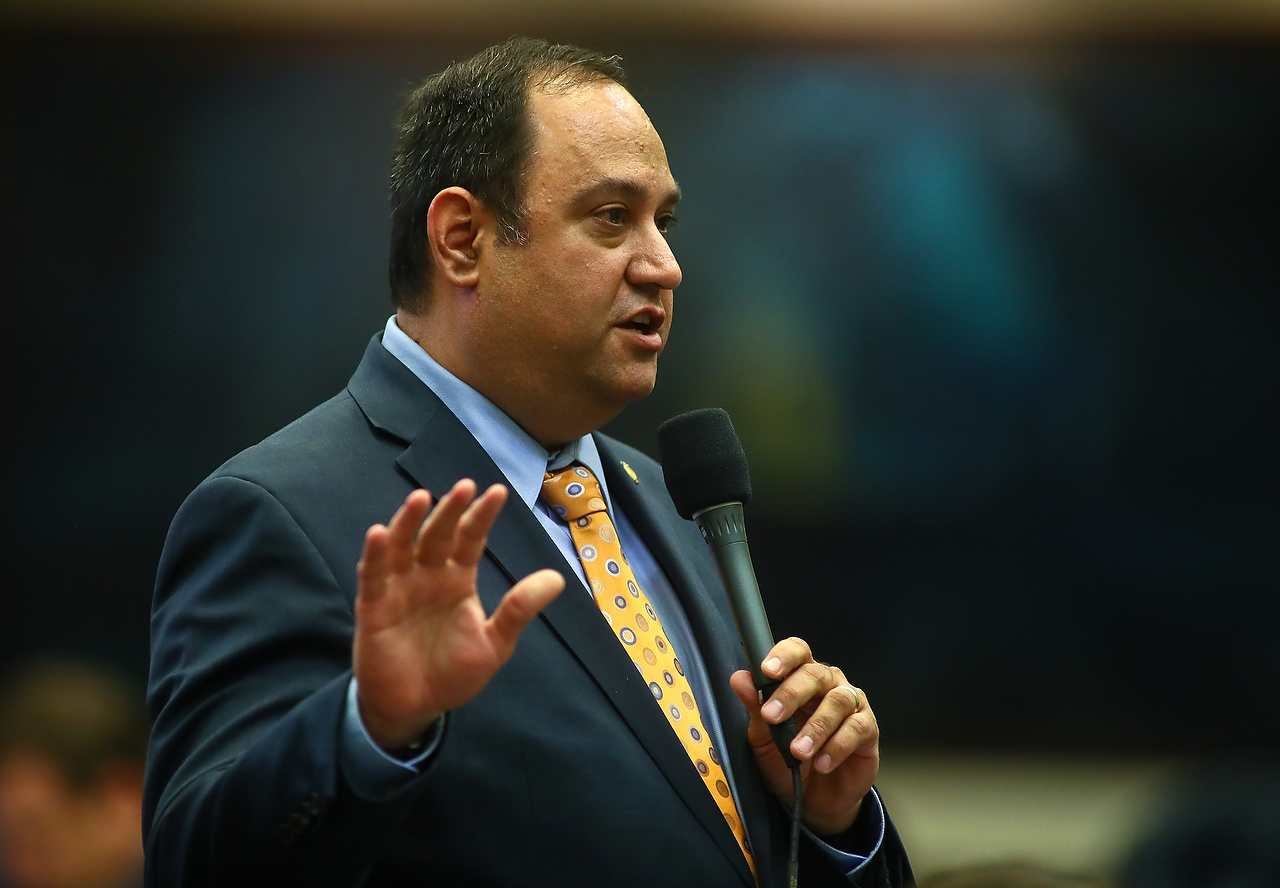 The House and Senate moved closer Tuesday to agreement on a major higher-education bill, while the House added a provision to ban "free-speech zones" on university and college campuses.
In an 18-1 vote, the House Education Committee approved the bill (HB 423), sponsored by Majority Leader Ray Rodrigues, an Estero Republican. The bill includes many of the higher-education initiatives (SB 4) unanimously endorsed by the Senate during the first week of the 2018 Session.
The provisions include a permanent expansion of Bright Futures merit scholarships to cover full tuition and fees for top students, known as "academic scholars," and 75 percent of tuition and fees for "medallion" scholars. It would also allow the scholarships to be used by students attending summer classes.
It also would expand some need-based aid programs, including doubling the state match for scholarships awarded to "first generation" college students and establishing a scholarship program for students from farmworker families.
It would make permanent a "world-class" scholars program for universities, with the aim of attracting top-level professors and researchers. It would establish another program that rewards top-performing law, medicine and professional schools.
The legislation also would require the state university system to use a four-year graduation rate as part of its performance funding formula, instead of the current six-year measure.
Rodrigues, who is employed by Florida Gulf Coast University, said other states will look to "emulate" the higher-education initiatives.
"What we're going to do is change the game for higher education here in Florida," Rodrigues said.
The House backed off a plan that called for the university system's Board of Governors to create a performance-funding system based on individual school performance, rather than ranking the schools against each other, with the bottom three losing out on state performance money.
The bill would require the Board of Governors to develop a plan to move universities to a funding method based entirely on performance, rather than the current system, which has partial performance funding.
As part of that effort, Rodrigues said he expects the university system to look at a performance model that rewards "continuous improvement" by the schools regardless of how they are ranked against each other.
"That is my vision. We will see what comes to us in the study," Rodrigues said.
As part of an amendment adopted by the education panel, the House bill now contains a measure that would ban "free-speech zones" on college campuses and allow state universities and colleges to be sued if students or others disrupt campus speakers.
It would allow universities and colleges to be sued for injunctive relief if students or others "intentionally and significantly hinder" a campus speaker or advocate. Schools would have to cover "reasonable" attorney fees and court costs if they are found in violation.
Marshall Ogletree, representing the United Faculty of Florida, a union that represents university and college faculty, called the measure "a poison pill" in the higher-education bill, saying it would "chill" free expression on the campuses.
Rodrigues rejected that argument, saying it was intended to allow more free speech.
"You don't go to a university or a college to be sheltered from ideas. You go to be exposed to multiple ideas so that you can seek truth for yourself," Rodrigues said.
The Senate Judiciary Committee defeated a similar campus "free speech" measure (SB 1234) this month.
The House bill, which next moves to the chamber's floor, also contains a provision that could lead to the consolidation of the University of South Florida's main Tampa campus with branch campuses in St. Petersburg and Sarasota-Manatee.