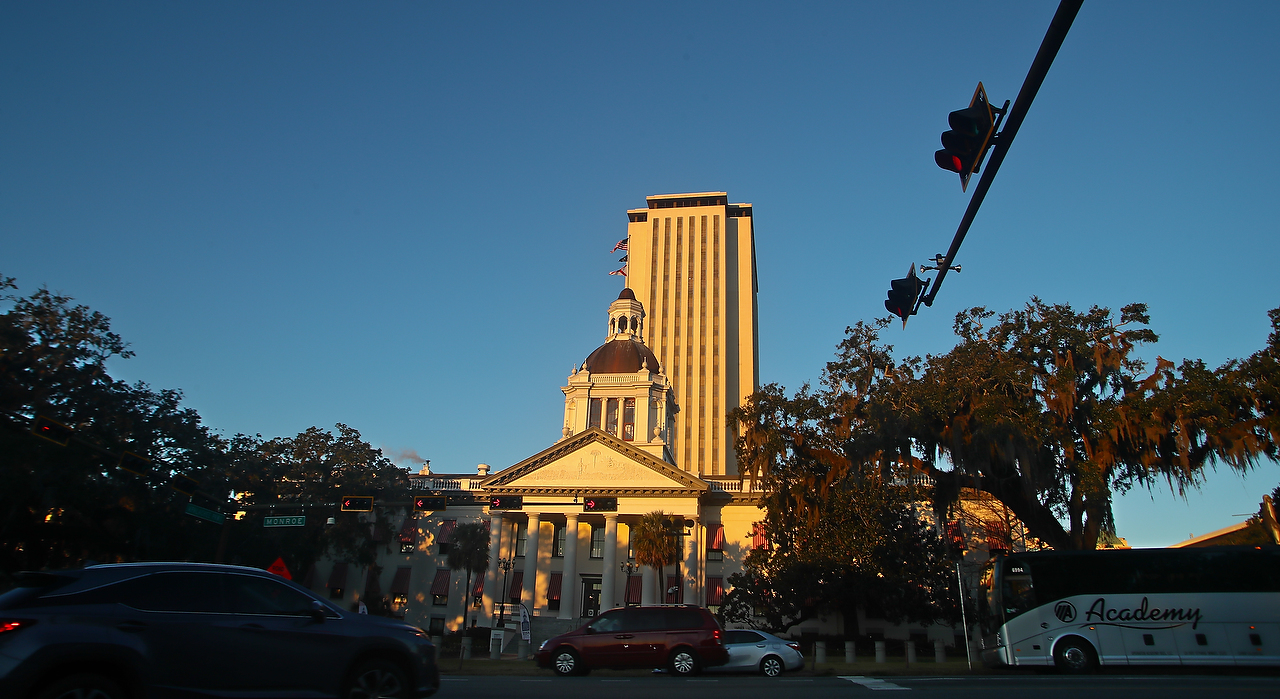 After going back and forth with similar bills, the Legislature cleared a proposal Monday that would require nursing homes to have backup generators on site to keep the air conditioning running during power outages.
The bill, HB 7099, is a priority of Gov. Rick Scott, who issued a similar requirement via an emergency rule following a dozen heat-related deaths at The Rehabilitation Center at Hollywood Hills following Hurricane Irma.
Upon the bill's passage, Florida Health Care Association Executive Director Emmett Reed issued the following statement:
"FHCA applauds Florida lawmakers for passing legislation that prioritizes the care and comfort of the residents in our state's nursing homes. The Legislature's ratification of the nursing home generator rule is another important step to ensuring Florida remains a leader when it comes to taking care of our seniors, especially during disasters. We appreciate the Legislature, Governor Scott and the Agency for Health Care Administration for allowing us to be part of the discussion and considering our recommendations as this rule was developed. Our priority has always been to strengthen emergency procedures so the focus remains on the well-being of residents and the emergency planning that ensures their safety. We look forward to the Governor signing this legislation into law."
Also on Monday, lawmakers sent a bill that would expand workers' compensation benefits to first responders who suffer job-related post-traumatic stress disorder to Scott's desk.
A spokesman said the governor will "review the legislation" when received, but would not commit to Scott's approval. If CFO Jimmy Patronis has any sway, however, SB 376 will get Scott's signature.
Patronis said the following after the bill cleared both chambers with unanimous votes:
"From day one this has been a life or death issue. Our firefighters are attempting suicide at a rate FIVE TIMES HIGHER than the general population, and they are thinking about suicide at a rate NINE TIMES HIGHER than the general population. We've heard horrific stories about loss of life, and the impact tragedy has on our first responders and their families.
"First responders show up for us every day, without hesitation or questioning our politics, and today Florida showed up for them. Last year four states, including Texas, increased mental health benefits for first responders. I'm proud we can now add Florida to that list.
"To those who refused to support this measure from the beginning: we got it done without you.
"Thank you to Senate President Joe Negron, Florida House Speaker Richard Corcoran, Sen. Lauren Book, Rep. Matt Willhite, and all of the co-sponsors in both chambers."
By early evening, the final vote hadn't come down for the school safety package pieced together in the aftermath of the Marjory Stoneman Douglas shooting, but the Florida Coalition to Prevent Gun Violence put out a final statement against certain provisions in the bill.
One such measure – the arming of teachers – was watered down in the Senate bill Monday afternoon.
Coalition co-chairs Patricia Brigham and Andy Pelosi, as well as League of Women Voters of Florida President Pamela Goodman, put out the following statement ahead the vote Monday evening:
"As the Senate is poised to vote on SB 7026 (School Safety Bill), we remain opposed to any policy that will arm administrators, teachers, or staff as a way to defend against a mass shooting. While SB 7026 does contain certain important provisions, arming people in our schools that are not School Resource Officers (SROs), whose ONLY job is to protect the school, will not properly protect our schools and will ultimately cost more money in the long run.
"We call on the Senate to strip any plan that will arm administrators, teachers, or staff before sending a bill to the House. If the Senate fails to act as we have outlined, we call on the House to fully debate SB 7026 and fully remove provisions arming teachers, administrators, or staff.
"The issues are too grave and the stakes too high not to fully debate all issues related to school safety in Florida."
The other K-12 package moving through the Legislature Monday was House Speaker Richard Corcoran's favored bill, HB 7055. It got approval from the Senate with a 20-17 vote, and the House sent it to the Governor's desk with a 74-39 vote.
While many teachers have negative things to say about the "union-busting" provisions in the bill, its passage earned praise from Americans for Prosperity-Florida. AFP-FL Director Chris Hudson put out the following statement Monday:
"This bill is a win-win. It stands up for the rights of teachers who don't want their money going to a union they don't support and provides Florida's kids with a better education options. We commend the Senate for passing this bill, and hope the House send it to the Governor for his signature as soon as possible.
"Our activists have worked tirelessly to engage with citizens and lawmakers about the importance of passing these measures into law. Their hard work every session continues to inspire positive outcomes throughout our legislative process."