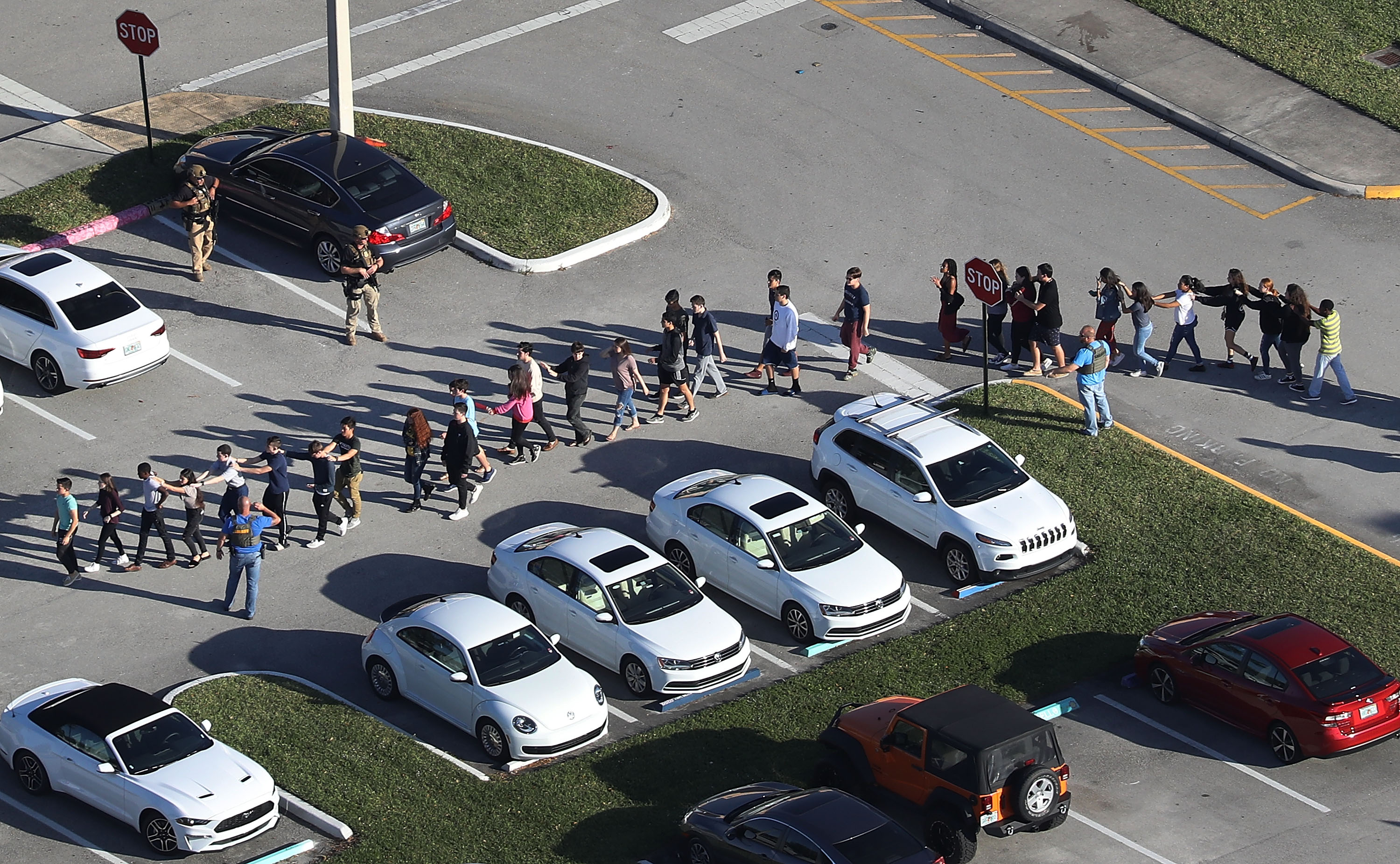 After an hours-long floor session, in which a series of Democratic attempts to change a controversial school safety bill failed, the Republican-controlled House on Tuesday readied the proposal for a final vote.
Before that could happen, dozens of amendments sponsored by Democrats were killed.
One by Rep. Jared Moskowitz would have removed a 'guardian program' in the bill (SB 7026), which would allow school employees other than full-time classroom teachers to carry a gun on campus.
Originally, the bill would have created a 'marshal program,' which would have allowed teachers to carry concealed weapons on campus to fend off active shooters.
Now, it's called the "Coach Aaron Feis Guardian Program," in honor of the coach who died trying to protect students. Moskowitz and Feis both graduated in Marjory Stoneman Douglas High's Class of 1999.
"It never dawned on me that we would create a guardian program," Moskowitz said. "… My mind is just blank on this subject. I am spent."
But Moskowitz, a Coral Springs Democrat, said he had to privately talked to plenty of members on both sides of the aisle.
"If this was a secret ballot, this program would be out of the bill. I know that," he said. "I have begged, I have pleaded … I have sold sh-t I never thought I would, just to get this provision out of the bill."
Moskowitz said he didn't want the chamber's legacy to be that it "armed teachers."
"These students want to know that they made a difference; they're willing to accept stuff I know they don't agree with," he said. "I want to do something, but I want to do the right thing." His amendment failed on a 71-42 vote.
By 4:45 p.m., at least 10 amendments had been voted down, out of over 40 that had been filed on the bill in the House, almost all by Democrats. Others were withdrawn during the day.
Lawmakers are struggling to pass a bill to address school safety and mental health after the Valentine's Day shooting at Broward County's Marjory Stoneman Douglas High School that claimed the lives of three adults and 14 teens.
A summary of the bill's provisions as of Tuesday morning is here.