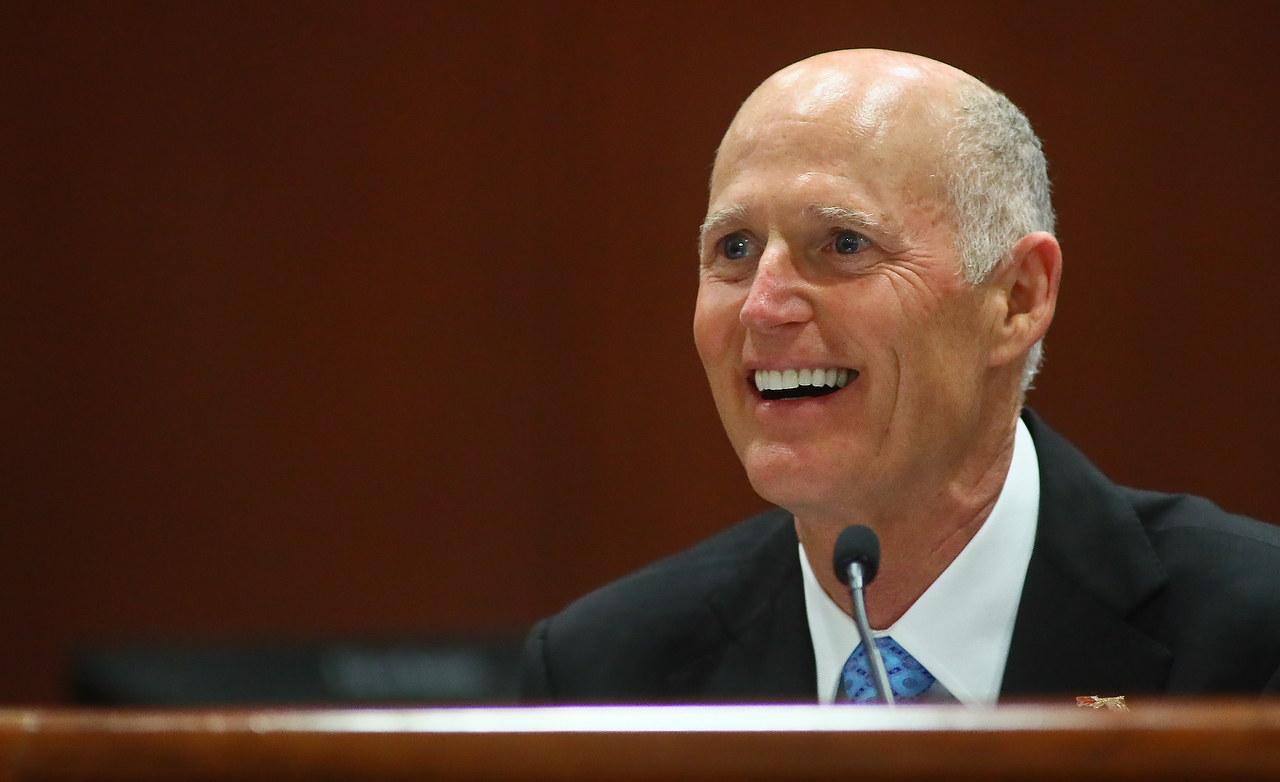 A $171 million tax package, featuring sales tax "holidays" for back-to-school shoppers in August and for people buying hurricane supplies in June, was delivered Wednesday to Gov. Rick Scott.
The measure (HB 7087) was among 35 bills that landed on Scott's desk, including several "claim" bills and a proposal (HB 37) that would allow physicians, chiropractors and group practices to sign "direct primary-care" agreements with patients without running amok of Florida's insurance laws.
Scott will have 15 days to act on the bills, which were passed during the Legislative Session that ended March 11.
Scott already started highlighting the tax package last week, leaving no doubt he will sign it. The package includes a three-day back-to-school tax holiday on clothes and classroom items and a seven-day holiday for hurricane supplies. It also includes a tax break for homeowners displaced by Hurricane Irma, a break for nursing homes that purchase electric generators, and a reduction in a commercial lease tax from 5.8 percent to 5.7 percent.
The package also includes a 9 percent reduction on civil penalties for non-criminal traffic infractions — such as speeding within 30 mph over the posted limit — if motorists attend driver-improvement school.
Among the "claim" bills before Scott is a proposal (HB 6545) for Tampa to pay $5 million to chef Ramiro Companioni.
Claim bills are a specific type of legislation that stem from people who are injured or die because of the actions of government agencies or employees. A legal concept known as "sovereign immunity" typically shields agencies from paying large amounts in lawsuits unless claim bills are passed.
In 1996, Companioni suffered "catastrophic" injuries when the motorcycle he was riding was involved in a crash with a city of Tampa water truck that had crossed three lanes of traffic. The payment is a compromise from the $17.9 million that had been awarded by a jury.