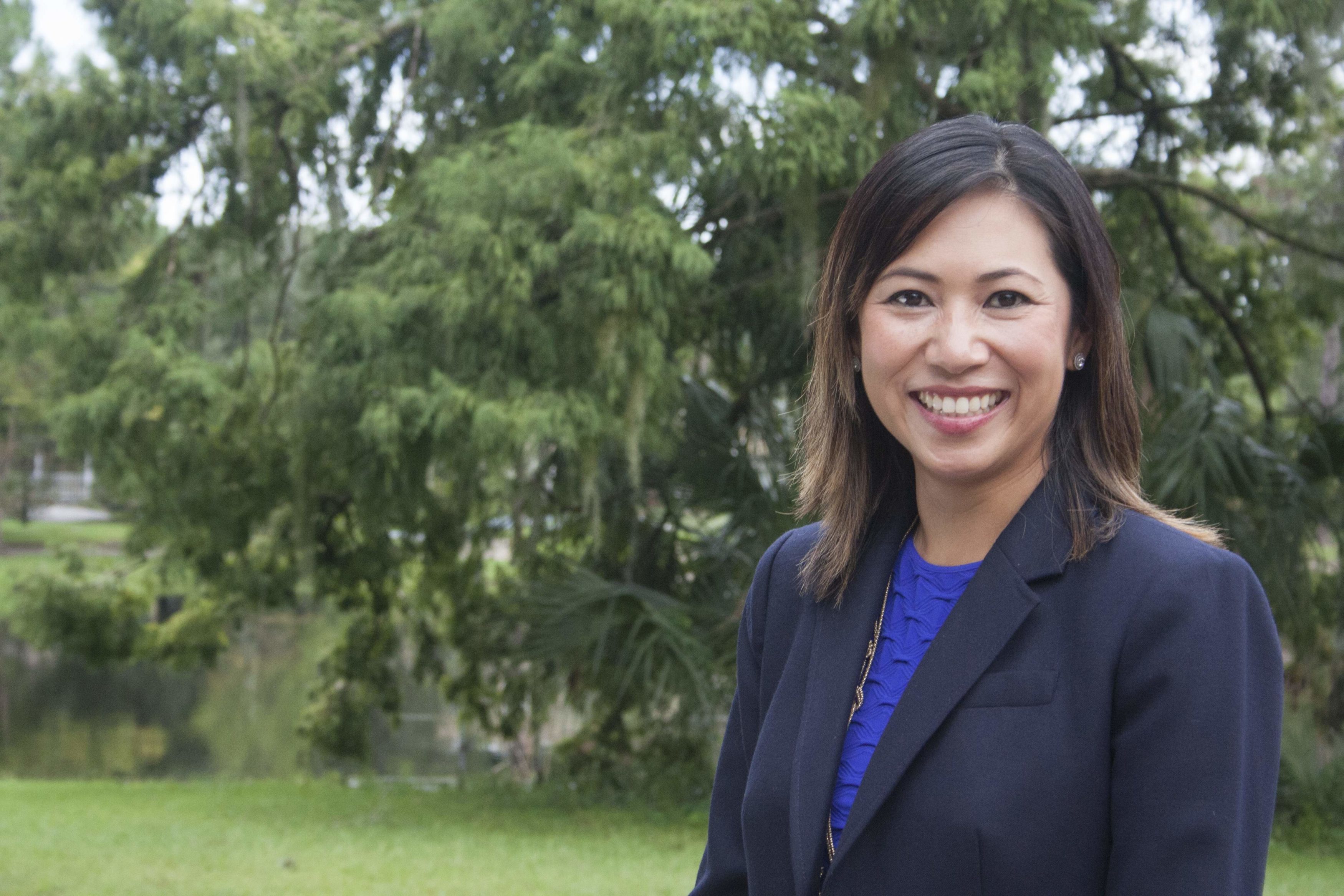 Democratic U.S. Rep. Stephanie Murphy has found a maneuver that may get Congress to enact her repeal of the federal ban on funding gun violence research, with amendment language inserted into the latest budget bill coming together.
For a year now the freshman from Winter Park has been pushing a bipartisan bill, The Gun Violence Research Act, but it has moved slowly and with uncertainty toward its goal of repealing the so-called Dickey Amendment, a 1990s measure than forbids federal sponsorship of gun violence research, particularly by the U.S. Centers for Disease Control and Prevention.
Late Wednesday night her office announced that it had gotten language into the 2018 appropriations continuing resolution that declares:
"While appropriations language prohibits the CDC and other agencies from using appropriated funding to advocate or promote gun control, the Secretary of Health and Human Services has stated the CDC has the authority to conduct research on the causes of gun violence."
The appropriations bill, now with full backing of Republican Congressional leadership, would fund all federal agencies through Sept. 30, 2018, is expected to be approved by Congress by the end of this week.
Murphy's House Resolution 1478 has picked up 173 cosponsors, and has garnered significant Republican support, but hadn't received any hearings or moved anywhere since she introduced it a year ago.
On Thursday she touted the appropriations bill as her new strategy to repeal the Dickey Amendment.
"From Pulse to Parkland, our state has been deeply affected by gun violence, and it is past time we have an honest, fact-driven debate about keeping our communities safe," Murphy stated in a news release issued by her office. "For 22 years, the Dickey Amendment has effectively frozen federal research into gun violence and prevented our nation from getting the information we need to address this public health crisis. I've been leading a bipartisan effort in Congress to repeal this harmful provision, and I'm incredibly pleased we secured language that effectively repeals it. This is a huge victory for our country, our communities, and our children, and our efforts to stop gun violence must and will continue."
Nearly a dozen national gun safety organizations have endorsed Murphy's bill, including Sandy Hook Promise, Everytown for Gun Safety, Brady Campaign to Prevent Gun Violence, Coalition to Stop Gun Violence, National Law Enforcement Partnership to Prevent Gun Violence, National PTA, and Giffords, the organization created by former congresswoman and gun violence survivor Gabby Giffords.