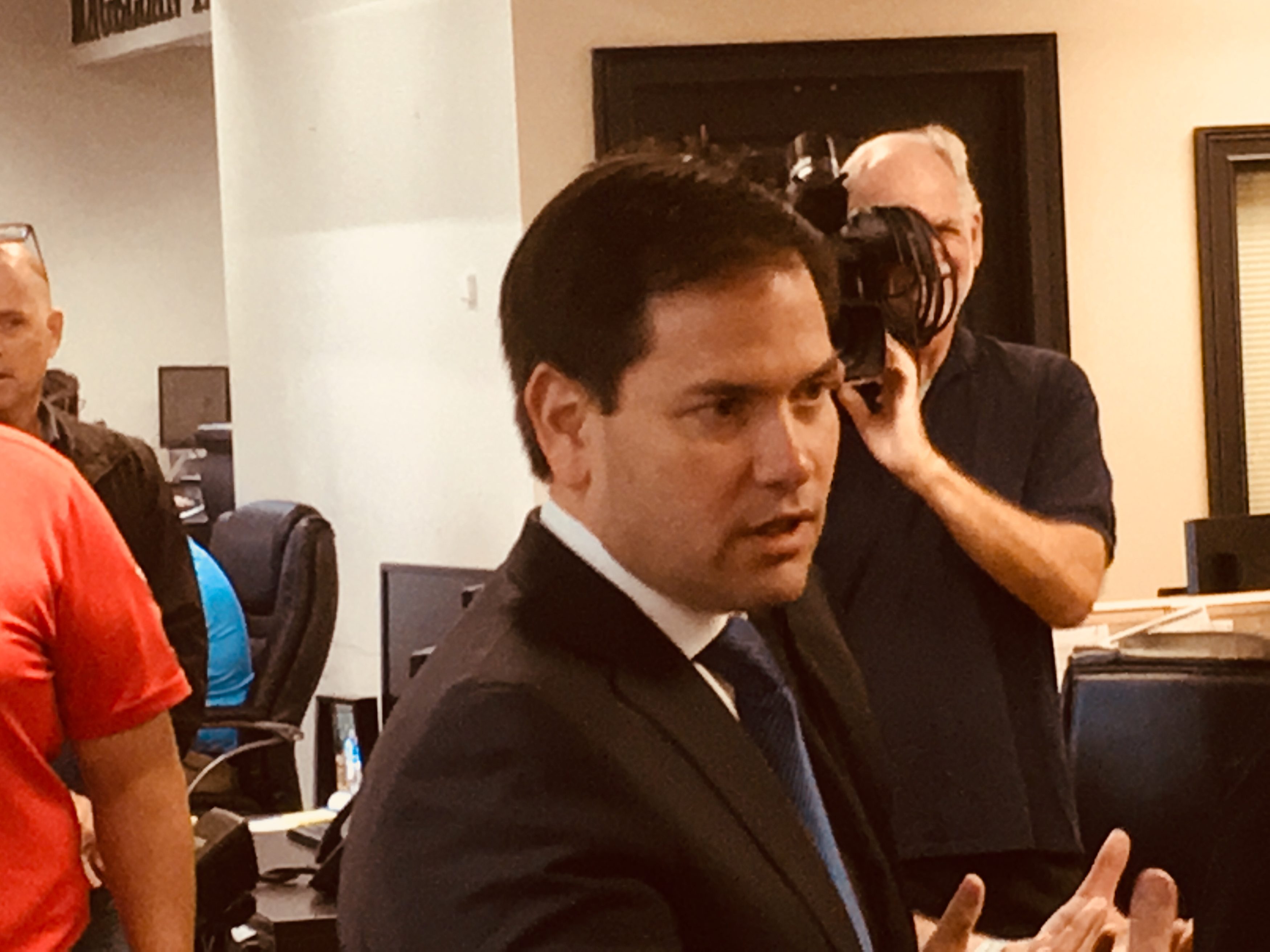 Sen. Marco Rubio picked a safe market Thursday (Jacksonville) to message on a topic expected to resonate well with the area's media contingent (the Tax Cuts and Jobs Act).
However, even in what seemed to be invulnerable economic messaging at a business expanding from 6,500 to 47,000 square feet and adding 100 jobs in the next five years because of tax cuts, narrative pitfalls abounded.
Despite these tax cuts, the federal government continues to spend money the American taxpayer doesn't have. The latest $1.3 trillion omnibus spending bill is funded via deficit spending (almost a quarter of a trillion dollars in February), and a concerted policy to weaken the dollar via issuance of short-term debt.
In this context, it was worth asking Rubio if the price of the tax cuts (future obligations and a currency being divested of spending power) was worth it given the increasing spread between revenue and spending.
"I think the rate of spending needs to be controlled," Rubio said. "Ultimately the thing that drives long-term debt is the structure of very important programs that I support, Medicare and Social Security. I want to save those programs. They need to be reformed for future generations."
"I would add that the best way to generate more revenue for government is not through more taxes, but more taxpayers. You're going to have more taxpayers, for the local government, the state government, and the federal government because they're hiring people, they're creating work, they're creating jobs," Rubio said.
"When a business is able to keep more of the money that they are earning," Rubio added, "they're able to reinvest it. That reinvestment creates jobs, not just in that business but in all the businesses that support them. Those jobs become taxpayers."
"We have to grow the economy," Rubio said, "but we have to deal long-term with Social Security and Medicare. Those programs … are the driver of U.S. debt."
Rubio attributed the weakening dollar to "fluctuations in currency" at first, before we pointed out that Treasury Secretary Steven Mnuchin has said that he welcomes dollar weakness in recent months.
"That fluctuates based on global trends, it also fluctuates based on the administration," Rubio said.
"What we do know for certain," Rubio said, "is that we've got a historic number of people who are going to retire, they're going to live longer than they've ever lived, in programs that were designed when we had 16 people working for every retiree."
The ratio is 2:1 now.
"I support those programs. My mom is on Social Security and Medicare," Rubio said. "I don't want to see any changes to [those programs] that would harm her or people like her."
"I'm talking about my generation and people younger than me. We want there to be Social Security and Medicare … that they're able to exist and provide services long term. We have to address that in Congress," Rubio added.