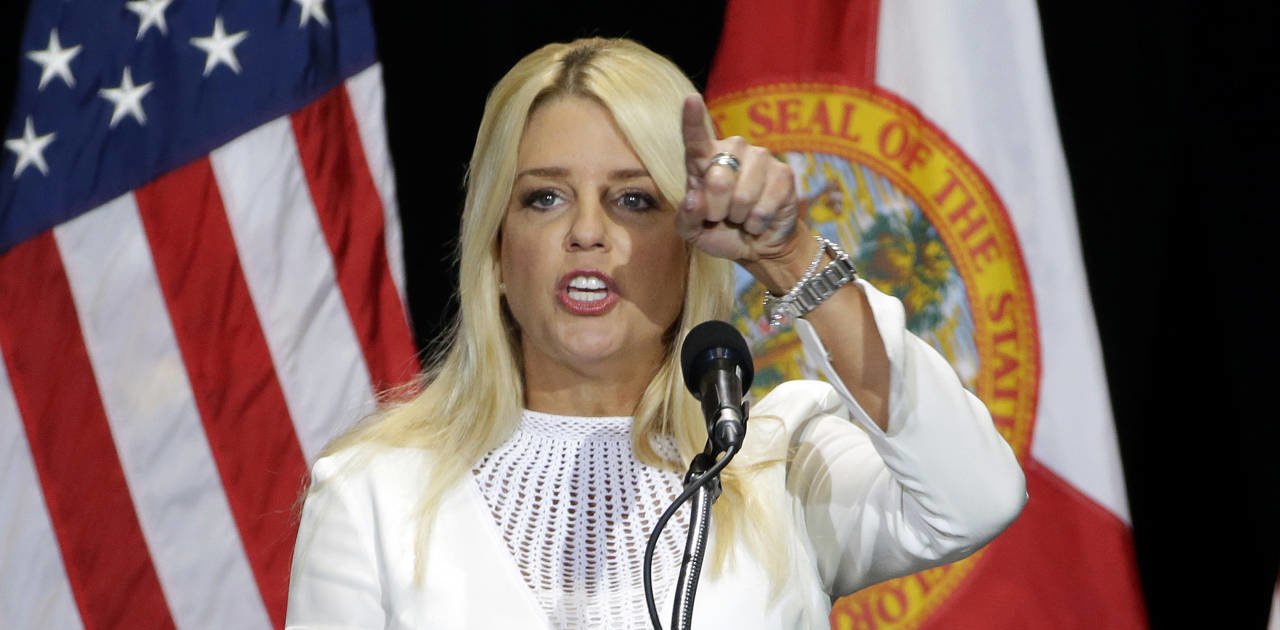 Attorney General Pam Bondi said this week Florida plans to file a lawsuit against drug companies because of the opioid epidemic that has led to overdose deaths across the state.
Bondi, who contends the pharmaceutical industry shares some of the blame for the problems, said her office is interviewing outside lawyers to assist in the litigation. While other lawsuits have been filed against the industry, Bondi said it is important that Florida file its own case to try to stop what she calls "bad behavior" by drug companies.
"Florida, as the third-largest state in the country, we will be filing our own lawsuit just as we did in the BP oil spill," Bondi said, referring to the Deepwater Horizon disaster in the Gulf of Mexico. "Florida deserves the maximum compensation for all of the deaths that have happened in our state."
Bondi did not give a timetable for filing the suit and said Florida is working with cities, counties and states that have already filed cases against drug companies.