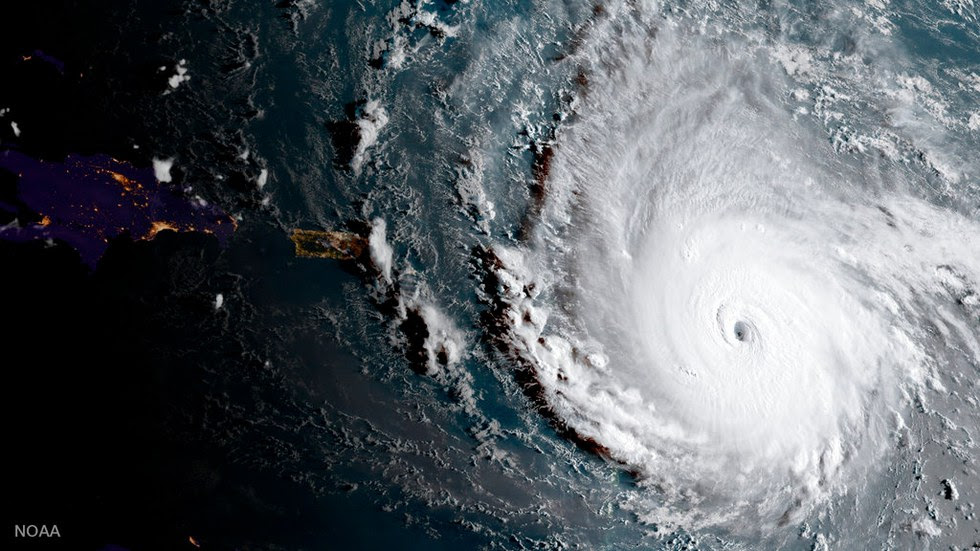 A new report from the National Employment Law Project Action Fund charges that Florida's workers got shortchanged by state and federal efforts to provide disaster unemployment assistance following Hurricane Irma last fall.
The report alleges Floridians, under Gov. Rick Scott's guidance, received far less from the federal Disaster Unemployment Assistance program than under any Florida governor who has overseen hurricane recovery for the past 30 years.
The federal Disaster Unemployment Assistance provides cash aid to both workers and small business owners when their paychecks are interrupted due to unemployment after a disaster.
The new report charges that the Scott administration did little to help Floridians find or access the program and contends that led to Florida having the least amount of DUA claims, approved claims, and money compared with relief programs offered for any major hurricane in decades.
Scott had received praise and improved public opinion poll job performance ratings following the state's response to Irma. But the group behind the report charged that Scott's high marks were unearned, at least considering how he dealt with helping Floridians access the disaster money.
Tiffany Vause, director of communications for the Florida Department of Economic Opportunity, responded on behalf of the administration, accusing the group of not getting its facts straight, using fuzzy math, and pushing a false narrative.
"This report is invalid and filled with inaccurate generalizations and conclusions. The NELP report uses statements of opinions as fact, is misleading and does not paint an accurate picture of disaster recovery in Florida," she said in a written response. "It is also irresponsible for NELP to compare Hurricane Irma and Hurricane Harvey – two very different storms with vastly different impacts.
Specifically, she said the group cites a federal report that summarizes claims filed to February, but that the end date for applications was March 17, so the group "left out critical information regarding the number of DUA claimants and those who received benefits."
NELP cites a federal report that summarizes claims filed since February but the end date to claim disaster unemployment assistance in Florida was March 17, 2018, therefore NELP left out critical information regarding the number of DUA claimants and those who received benefits.
She also insisted that the Department of Economic Opportunity "went above and beyond to ensure that families impacted by Hurricane Irma were treated fairly and got the assistance that they deserved. This includes extending the deadline for DUA twice while aggressively advertising this assistance and we also worked directly with legal aid offices during the storm."
While Vause described a Florida that recovered quickly, NELP Action portrayed one where people had a hard time getting aid.
"Governor Rick Scott may be touring the state touting his record after Irma, but for Floridians who were forced out of work by the hurricane and needed unemployment assistance, Governor Scott was missing in action," Paul Sonn, director of NELP Action, stated in a news release that went out with the report Wednesday. "He helped fewer workers and small business owners get jobless aid after the hurricane than any Florida governor in 30 years."
The fund advocates progressive economic policies, particularly on wages and benefits.
Only 2,434 workers and small business owners received any DUA payments in the six months after Irma. That's a mere 35 percent of the people who managed to apply for DUA and were found eligible by the Scott administration, the report states. It is the lowest share of eligible claimants receiving DUA in the last 30 years.
"I saw firsthand how the Scott Administration botched relief for people who'd lost their livelihoods because of Irma," Jennifer Hill, a Miami-based legal advocate, stated in the release. "Hurricane victims couldn't find out how to apply for unemployment insurance online, and backup phone lines were either shut down or transferred callers out of state to people who couldn't help them. There's no question that the Scott administration failed tens of thousands of working Floridians."
According to the report, 7,149 Floridians applied for the disaster unemployment assistance following Hurricane Irma, 6,953 were deemed eligible, and only 2,434 received the aid, or 35 percent. Recipients averaged $138 per week in benefits.
That compares to a far more robust response in Texas following Hurricane Harvey last year, acceding to the NELP Action report. There, 26,326 people applied, 19,650 were deemed eligible, and 8,492 received benefits, 43 percent, averaging $245 apiece per week.
Floridians' disaster unemployment program benefits for Irma relief also were less robust than what Florida experienced following Hurricanes Andrew in 2002, and Frances, Charley, Ivan, and Jeanne in 2004, and Wilma in 2005, according to the report. Following each of those storms, more than half of the Floridians applied received benefits. Of those disasters, only Jeanne resulted in fewer Florida DUA Fund beneficiaries than Irma; while more than 3,000 Floridians received benefits following Ivan, more than 4,000 for Charley and Wilma, and more than 6,000 following Andrew and Frances.
"After Hurricane Irma, most Florida workers and small business owners were unable to access Disaster Unemployment Assistance. For weeks after Irma, the Scott Administration's online claims system didn't list DUA as an option for applying for assistance," the report states. "And backup phone lines were frequently shut down, left callers on hold, or transferred calls to out-of-state agents who couldn't file claims. The Scott Administration also failed to deliver on promises to fix the system, and they denied workers' first weeks of benefits even when they said they wouldn't."