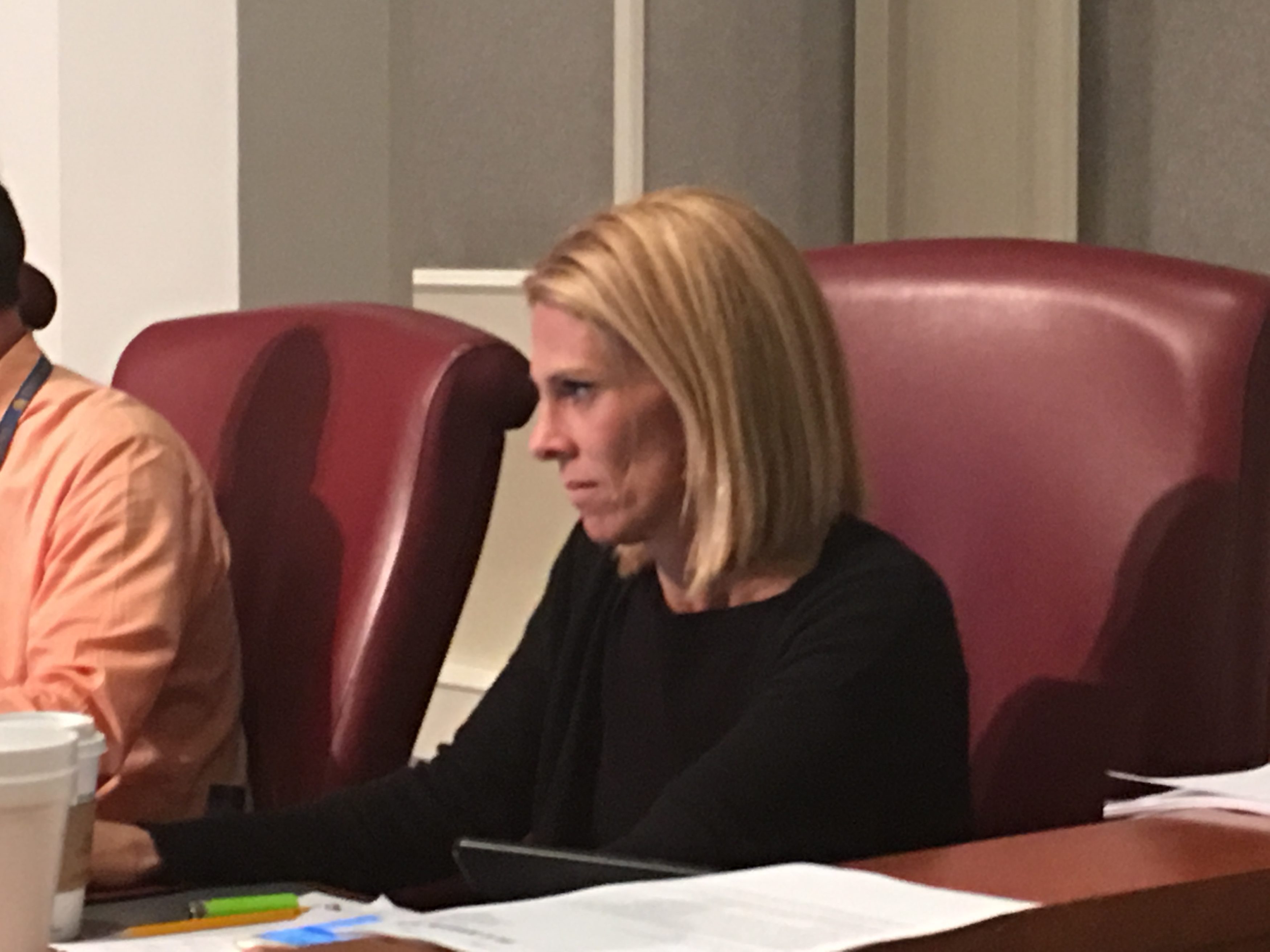 Jacksonville's Director of Intergovernmental Affairs, Ali Korman Shelton, is stepping down from her position in City Hall.
On Monday, Shelton sent a letter to Mayor Lenny Curry explaining her departure effective later this month.
"After much contemplation, and despite the positive future I foresee, it is now time for someone else to serve you, your administration, and the city in this important capacity," Shelton wrote, citing family concerns as a reason for her resignation.
Shelton's letter lauds accomplishments, including a positive relationship with the Jacksonville City Council, three strong budgets, and improving the Bold City's profile.
Shelton handled much of the lobbying push for the pension reform referendum approved in Tallahassee and later approved by 65 percent of Duval County residents.
Curry offered a glowing assessment of Shelton's tenure.
"Ali Korman Shelton is a friend, colleague and teammate," the mayor said. "Her contribution to the successes of my first term have been integral and substantial. Although she is leaving City Hall, I know that Ali will continue to be someone I trust for her advice and assistance.
Continued Curry, "The people of Jacksonville have been well-served by her dedication to public policy, and we owe her thanks for the hours spent doing that work."
The last departure of this magnitude was that of former Chief of Staff Kerri Stewart. It took the Curry team months to replace her, a job filled at the beginning of the year by former Curry political adviser Brian Hughes.
Jacksonville City Council Finance Chair Garrett Dennis, a frequent antagonist of the Curry administration, posited that the power dynamic in the Mayor's Office led to the departure.
"I can only imagine why she's leaving … passed over for Chief of Staff," Dennis said, deeming her "irreplaceable" and another in a series of "huge losses" for the Curry administration.
Dennis advised that Curry hire a strong woman to replace her, as the Mayor's Office is a "boys' club" as it stands.
Administration sources refute that narrative, even as other Councilmembers made off-record note of her ability to build consensus on often challenging issues.
Intergovernmental affairs is shorthanded currently, with Jordan Elsbury the sole survivor. There will be moves ahead to fill open slots, which include Shelton's and that of Jessica Baker, who left last year.