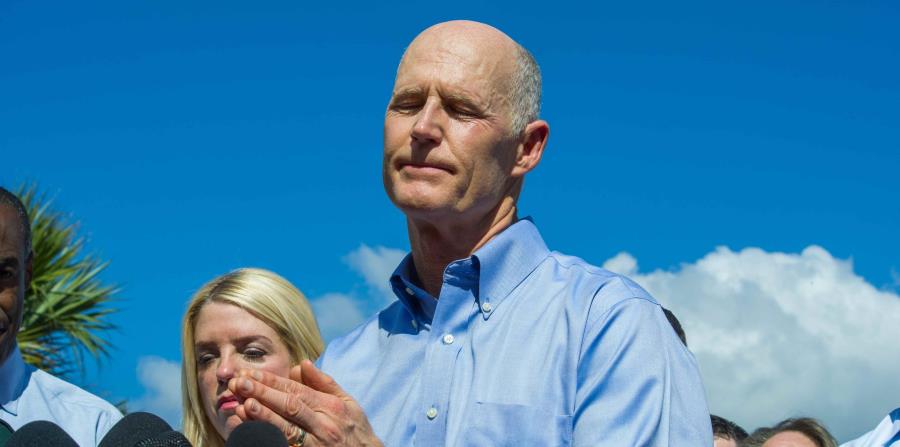 One of the more-dramatic moments of Rick Scott's time in office came in 2013 when he held a late-afternoon press conference at the Governor's Mansion to declare his support for Medicaid expansion.
The prospect of Scott supporting a key element of Obama's health-care overhaul was at one time unthinkable. Scott, a former health-care executive, had been a leading critic of "Obamacare" even before he started his first campaign for Governor.
But the Republican Governor would eventually flip again on the issue and declare his opposition to Medicaid expansion when it was proposed by the Florida Senate. The opposition of Scott and the GOP-dominated House forced the Senate to scrap the idea.
Now, Democrats eager to reclaim the Governor's Mansion and defeat Scott in his campaign for a U.S. Senate seat have decided that Medicaid and health care are issues to run on.
Gwen Graham, who is among the Democratic candidates running for Governor, launched a television ad this week that calls it "disgusting" and "an absolute failure of the Republican Legislature" that Medicaid expansion was rejected.
Down in West Palm Beach, Florida Democratic Party Chairwoman Terrie Rizzo held a press conference with U.S. Rep. Lois Frankel and others to hammer home the need for Medicaid expansion. Democrats say they plan to hold similar events in the coming weeks.
It's not yet clear, however, if Medicaid expansion will have a major impact on the elections in a year when issues such as immigration and Donald Trump are dominating the political landscape. Democrat Charlie Crist, who challenged Scott in 2014, tried to make Medicaid expansion a major part of his campaign platform that year and lost.
Frankel, a West Palm Beach Democrat, maintained that health care is on the minds of voters and that Democrats want to remind them that Republicans have said "no, no, no."
"If you believe in health care as a basic right and that regardless of your income you should be able go to a doctor and get medicine if you need it, then you have to vote Democrat," Frankel said.
Meanwhile, the left-leaning group Floridians for a Fair Shake this week released a television ad that features twin sisters Susan Stutz of Port St. Lucie and Paula Albright of Palm City talking about surviving cancer. The ad goes after Republican Congressman Brian Mast on health-care issues and is expected to run in the West Palm Beach-Fort Pierce media market — as Democrats target Mast's seat in that area.