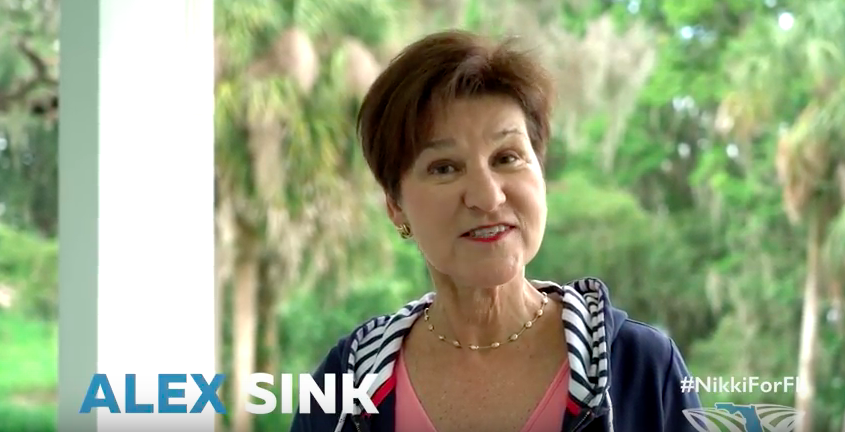 Alex Sink, "the last Democratic member of the Florida Cabinet," has endorsed Democrat Nikki Fried to be the next Commissioner of Agriculture and Consumer Services.
Sink, of Thonotosassa, was the state's chief financial officer 2007-11. She ran for governor in 2010 and lost narrowly to current incumbent Republican Gov. Rick Scott.
"I trust Nikki Fried to steer this state in the right direction," Sink said in a Friday email. "I am certain that she will do what's right for all Floridians and that's why I'm endorsing her … We need her to protect our civil rights and preserve public lands."
Fried, a lawyer and lobbyist specializing in medical marijuana clients, filed to run for Agriculture Commissioner this month after flirting with a run for governor.
She so far has focused on gun control and – unsurprisingly – easing access to medicinal cannabis.
Sink's 50-second endorsement video on YouTube is below.