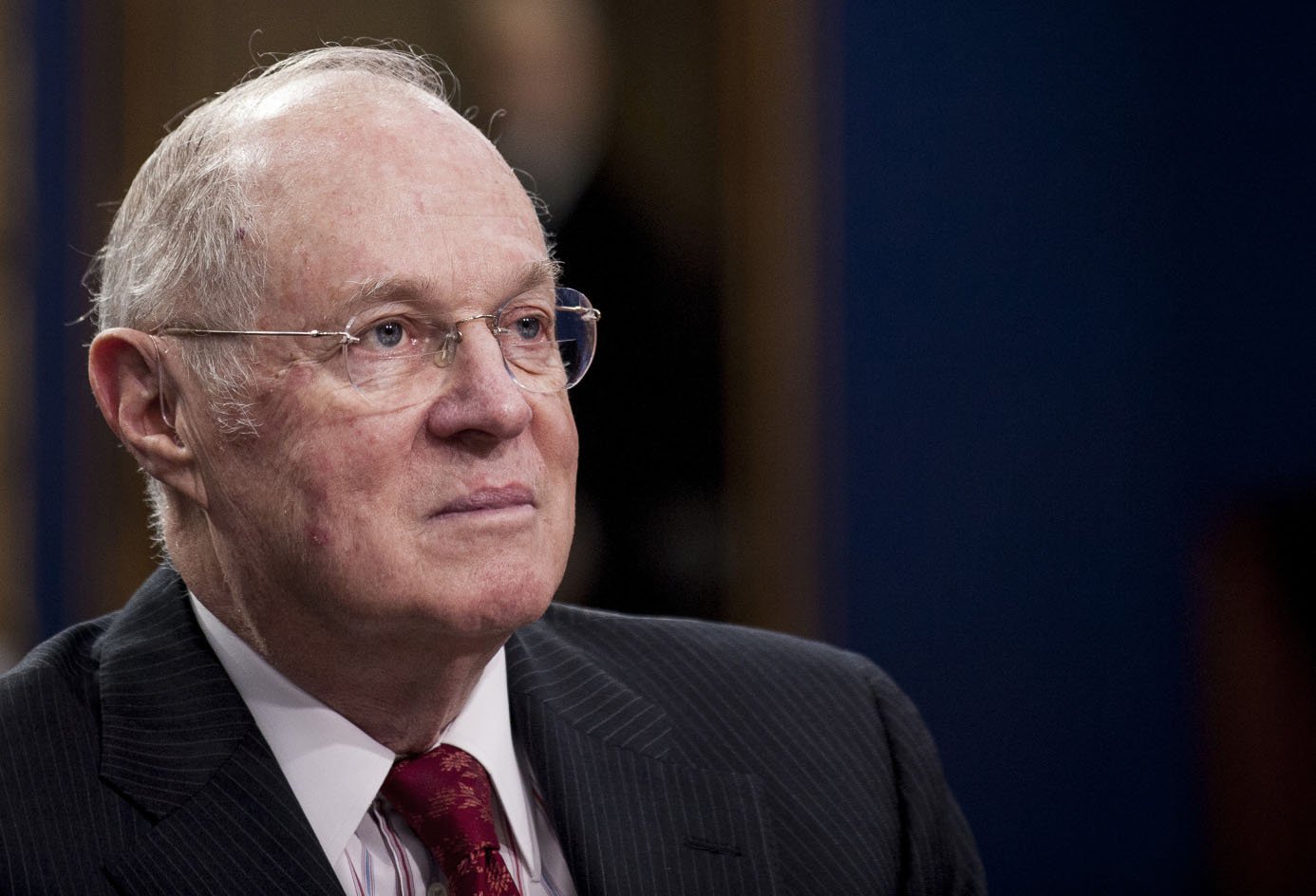 The U.S. Supreme Court and the two Republicans duking it out to succeed Gov. Rick Scott unintentionally helped ramp up enthusiasm for Florida Democrats in advance of the Democrats' big blue bash this weekend.
The court handed down a series of victories for President Donald Trump, including a union-bashing decision that doesn't directly affect Florida but will shrink the coffers of public-sector unions that typically dump major dollars behind Democratic candidates.
The court also upheld the latest version of Trump's ban on travel from some predominantly Muslim countries, creating an uproar among civil libertarians and immigration advocates who accuse the president of having declared war on Islam.
But the most chilling news for Democrats was the decision of 81-year-old Justice Anthony Kennedy to retire, giving Trump the power to reshape the Supreme Court for generations to come by locking down a conservative majority with which Kennedy sometimes parted ways.
Kennedy's most memorable decisions kept abortion rights intact, cemented same-sex marriage in all states and maintained the use of affirmative-action policies at universities. He also voted to do away with excessive sentences for juveniles and people with intellectual disabilities.
Kennedy's decision to leave the bench "sends a stark message to the tens of millions of Americans who have long turned to the court for the vindication of many of their most cherished rights and protections: Look somewhere else," editors at The New York Times warned.
Washington Gov. Jay Inslee knows where he wants voters to cast their eyes. He's the head of the Democratic Governors Association and will be the keynote speaker at the Florida Democratic Party's annual Leadership Blue event this weekend in Hollywood.
"People understand what a threat Donald Trump poses. People understand you can't depend on the Supreme Court to save us from Donald Trump. You've got to have Democratic governors to save us," Inslee said in a telephone interview.
The Dems have a crowded field of five major candidates vying for the open governor's seat in Florida, and, like their cohorts throughout the nation, they've all made Trump their top target.
Inslee said he doesn't think that strategy will backfire in November.
"There's no Republican Party at this point. There's just the Trump party. We're not putting this around anybody's neck. They put the noose around their own neck," the governor said.
Democrats throughout the country — including in Florida, where Democratic and Republican voter registration is almost evenly split, and independents make up a little more than a quarter of the electorate — "are really, really, intensely, passionately energized about voting" this year, according to Inslee.
Democrats will unite following the primary to support the alternative to GOP gubernatorial candidates Adam Putnam or Ron DeSantis, who Inslee called "Republicans who are going to be slavishly devoted to Donald Trump."
"Florida's a big state, and a dynamic state, and a very winnable race. So for all those reasons, this is a very top-tier priority for us," Inslee said.