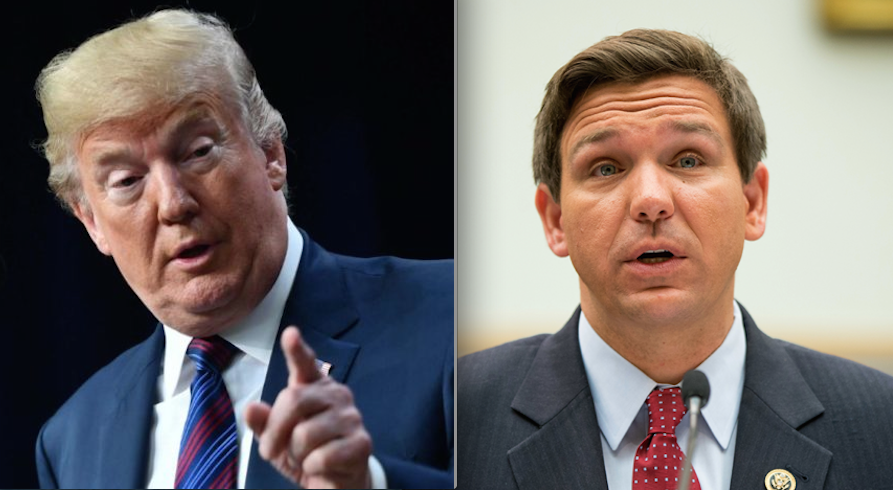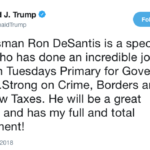 President Donald Trump sent a reminder to the world Monday that Republican U.S. Rep. Ron DeSantis is his man in Florida's Republican gubernatorial primary, tweeting that DeSantis has "my full and total Endorsement."
"Congressman Ron DeSantis is a special person who has done an incredible job. He is running in Tuesdays Primary for Governor of Florida….Strong on Crime, Borders and wants Low Taxes. He will be a great Governor and has my full and total Endorsement!" Trump tweeted.
DeSantis faces Florida Agriculture Commissioner Adam Putnam, and Putnam was leading in virtually all polls until Trump made his endorsemen of DeSantis official in late June, and DeSantis has been leading comfortably in most polls ever since.
With loyalty toward and support for and from Trump being a major factor in all Republican races, Trump has been pouring it on for DeSantis. On Sunday, DeSantis began robocalls in which Trump was offering a similar full-thrated endorsement for DeSantis.