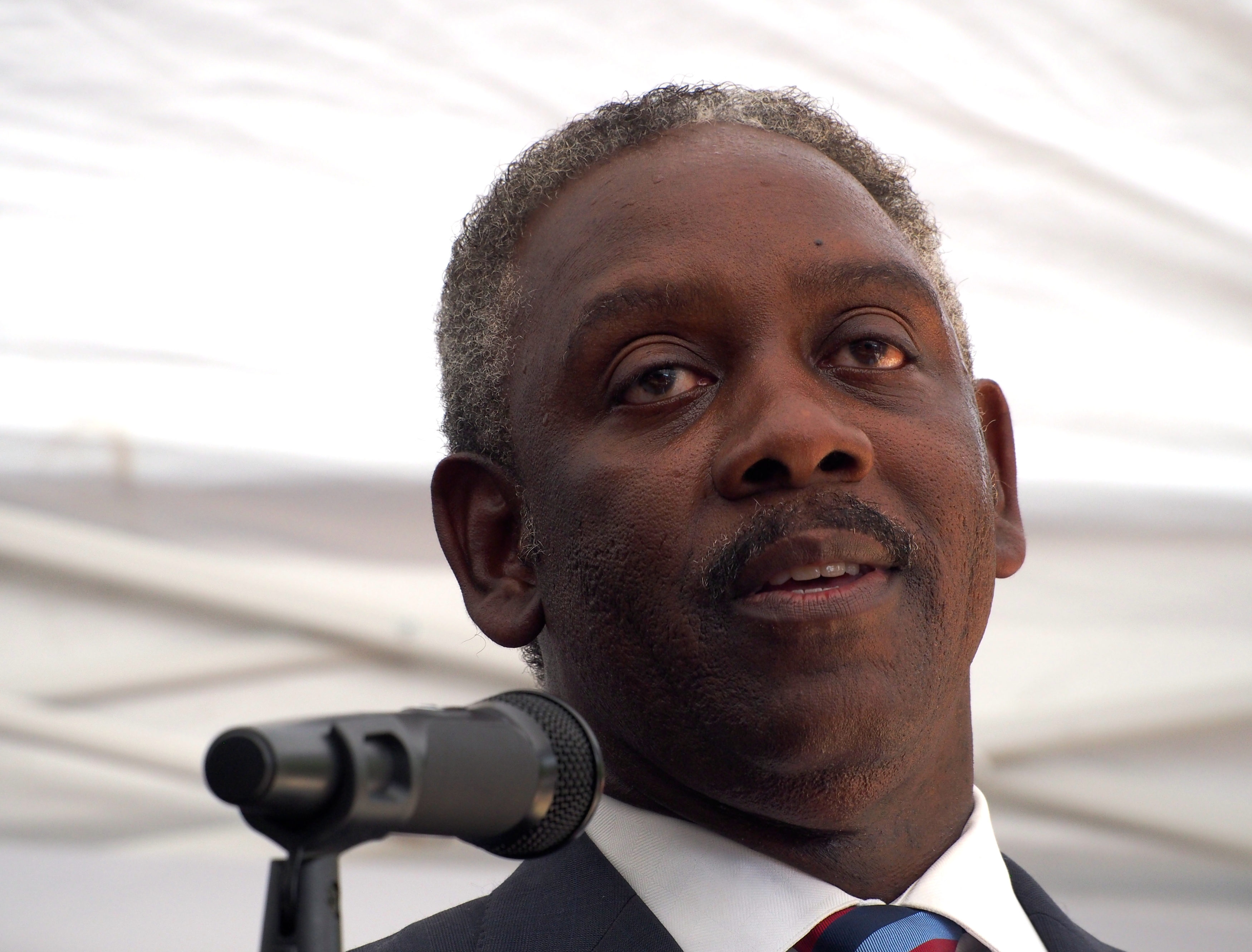 From the beginning, this was Orange County Sheriff Jerry Demings' race to lose, and he did not disappoint his supporters Tuesday, sweeping to an easy win as the next Mayor of Orange County in a three-way contest.
Demings, sheriff for 10 years, easily defeated Orange County Commissioner Pete Clarke and businessman Rob Panepinto.
The only hope that either of those challengers had was that Demings might not top 50 percent of the vote in the three-way field, forcing a runoff election and allowing the second-place finisher another nine weeks to mount a challenge to the longtime front-runner.
It wasn't close. Demings captured 61 percent of the vote Tuesday. Clarke, who ran a shoestring campaign but relied on his popularity, took 22 percent. Panepinto, once seen as the darling of the business community, was able to raise credible amounts of money but it bought little, and he finished with just 16 percent.
Though the office and the election officially are nonpartisan, Demings nonetheless is a well-known Democrat, and his opponents Republicans. Thus, he became the first Democrat to take the county's top executive post since 2000 and opened the door to a possible Democratic takeover of the county government.
Demings, the first African-American police chief in the history of Orlando, and the first African-American sheriff in the history of the county, also became the first African-American Mayor of Orange County.
From the moment he entered the race 14 months ago, Demings had advantages of experience, name recognition, fundraising prowess, and most of the meaningful endorsements. He also happens to be married to a popular congresswoman, U.S. Rep. Val Demings.
Yet a series of debates this summer led some to think the race would go into overtime.