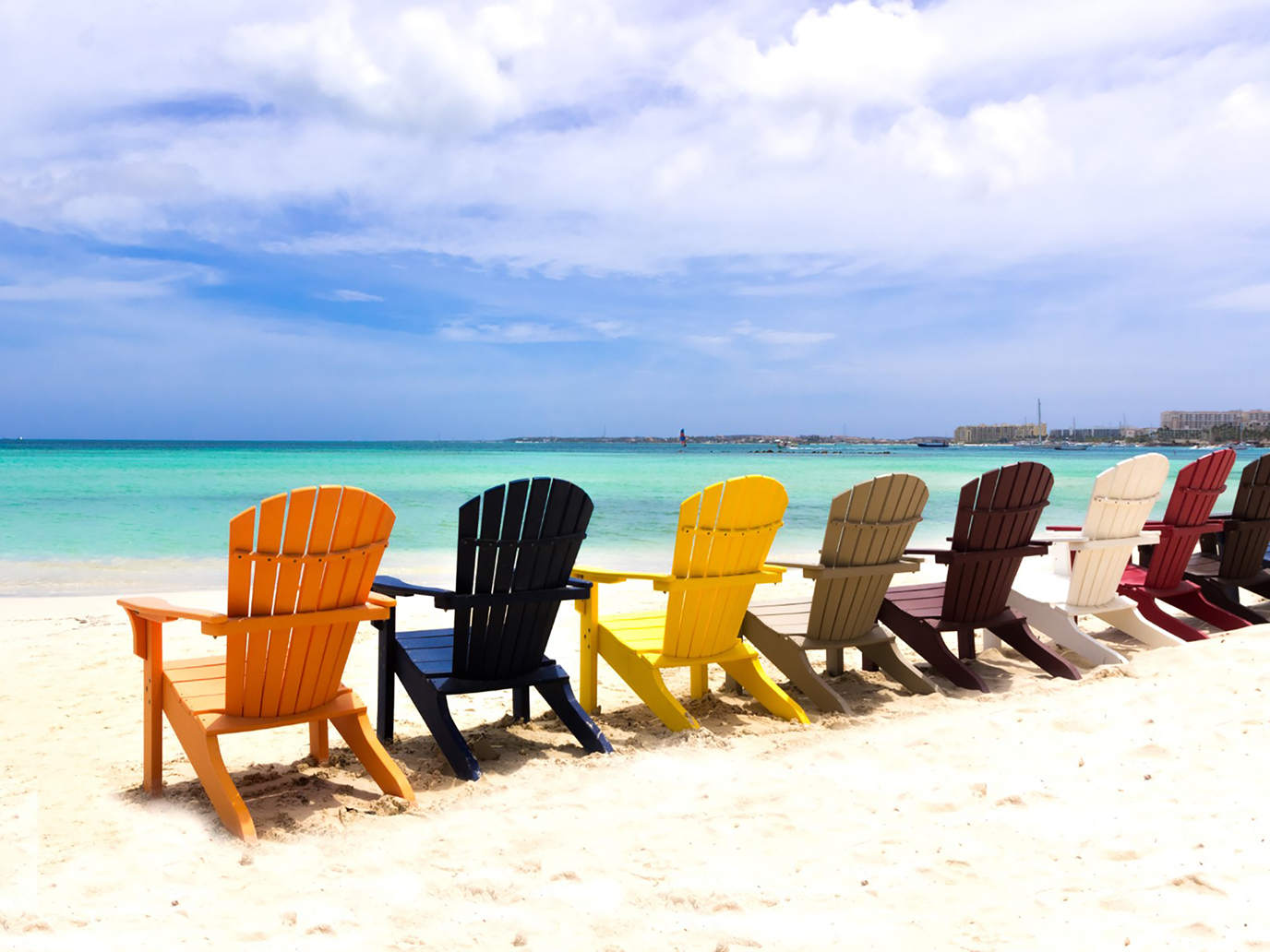 Sunburn — The morning read of what's hot in Florida politics.
By Peter Schorsch, Phil Ammann, Daniel McAuliffe, Jim Rosica, and Drew Wilson.
We're going on Day 2 of the 14th annual conference of the Florida Association of Professional Lobbyists.
A highlight of today's panel lineup is Kim McDougal of GrayRobinson and Darrick McGhee of Johnson & Blanton.
They'll be presenting on "Executive Branch Insight — Pulling Back the Curtain."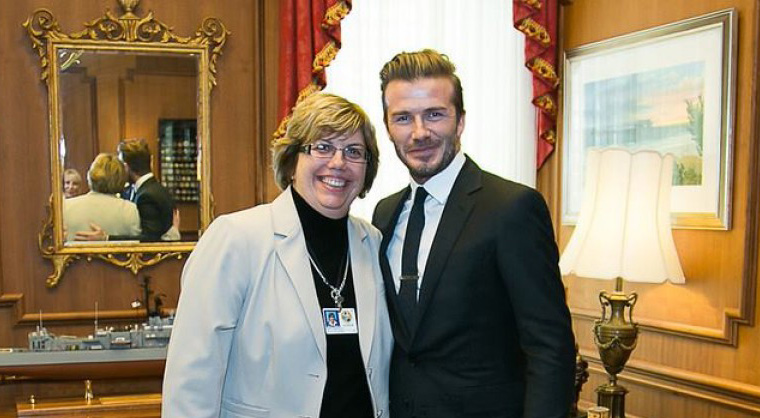 McDougal knows whereof she speaks: She was Gov. Rick Scott's fifth chief of staff since he took office in 2011, serving from April 2016 to May 2017, with a special emphasis on education issues.
During 10 years with the Florida Legislature, the majority of her policy work focused on K-20 education policy. McDougal also worked as a senior adviser or in a leadership role for many of Florida's Education Commissioners.
As for McGhee … well, where to begin?
He's been the face of legislative and governmental affairs for the Department of Business and Professional Regulation, the Department of Education, the Department of Elder Affairs, and the Department of Economic Opportunity.
McGhee, also an ordained minister, was chief of staff for the latter agency — and its acting executive director — as well as a director of legislative affairs for Gov. Scott.
Of course, we'll again remind you that Florida Politics publisher Peter Schorsch will sit on a panel, "Is Non-Traditional Media a Game Changer in Advocacy?"
The discussion, to be moderated by Christina Johnson of On3PR, will include Brian Burgess of The Capitolist, and Matt Dixon of POLITICO Florida.
Again, the conference takes place at the Wyndham Grand Orlando Resort Bonnet Creek in Orlando. A schedule of events is here.
— SITUATIONAL AWARENESS —
— @GregOLear: In the GoodFellas reboot that is the Trump presidency, we've reached the part where Henry's making meatballs, doing deals w/ his connection in Pittsburgh & avoiding helicopters. At this rate, by Halloween, Melania will be flushing a brick of coke down the White House toilet.
—@MarcoRubio: This morning, after watching circus at SCOTUS hearing & reading stories about [Bob] Woodward book, the burning of Nike gear & debate over whether the "ok" sign is racist, the leaders of China must be thinking to themselves "overtaking America is going to be easier than we thought!"
—@MSNBC: "Don't touch me again, man … You're not going to get arrested, man. I'll take care of you myself," Sen. Rubio tells hoax conspiracy theorist Alex Jones.
—@Olivia_pc: Rubio to reporters just now: "I know you've got to cover it, but you give these guys way too much attention. We're making crazy people superstars, so you're going to get crazier people."
—@RonDeSantisFL: We need to get rid of common core and ensure that every child has access to a great education in Florida.
—@MDixon55: Different tone from state in Florida Supreme Court hearing on proposed education ballot measure. In lower court hearing last month breaking "local school board monopoly" was regular part of state's argument. None of that today.
—@BillGalvano: Speaker Pro Tempore @RepJNunez will be an excellent Lt. Governor. I've enjoyed working with Speaker Nunez in the Legislature and look forward to working with her as LG! Great pick by @RonDeSantisFL! Exciting news for our @FloridaGOP ticket!
—@JKennedyReport: One-time Fla Lt. Gov candidate Allison DeFoor once told me, "A lieutenant governor's career peaks the day he's named a candidate. Then he disappears."
—@PatriciaMazzei: DeSantis has tried to make the case that Gillum is a "socialist," a taboo label among Cuban Americans and other Hispanics in Miami-Dade County. Enter a Cuban-American LG candidate.
—@Fineout: Here's how things work in Tallahassee — Famed lawyer Barry Richard is representing @AndrewGillum in his ethics commission case — and Richard is also representing @FLGovScott in a public records lawsuit seeking his schedule inc. his campaign activities.
— DAYS UNTIL —
First general election mail ballots go out — 16; First day of fall — 16; Future of Florida Forum — 20; FSU vs. UM football game — 30; 'Before You Vote' Florida U.S. Senate debate — 47; MLB World Series begins — 47; 'Before You Vote' Florida Governor debate — 48; Halloween — 55; General Election Day — 61; 2019 Legislature Organization Session meetings — 75; Thanksgiving — 77; Black Friday — 78; Florida Chamber Insurance Summit — 82; 'Hamilton' comes to the Straz Center — 159; 2019 Legislative Session starts — 181; 2020 General Election — 789.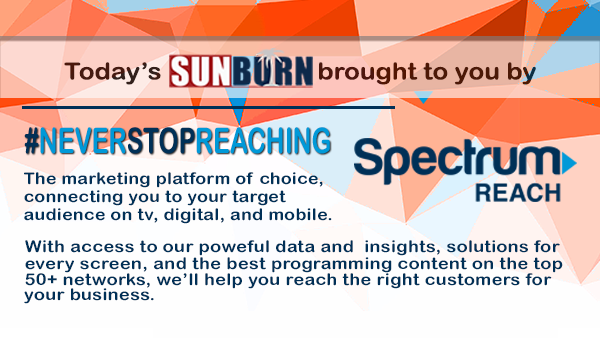 — TOP STORY —
"I am part of the resistance inside the Trump administration" via The New York Times — It's not just that the special counsel looms large. Or that the country is bitterly divided over Donald Trump's leadership. Or even that his party might well lose the House to an opposition hellbent on his downfall. The dilemma — which he does not fully grasp — is that many of the senior officials in his own administration are working diligently from within to frustrate parts of his agenda and his worst inclinations. I would know. I am one of them. To be clear, ours is not the popular "resistance" of the left. We want the administration to succeed and think that many of its policies have already made America safer and more prosperous. But we believe our first duty is to this country, and the president continues to act in a manner that is detrimental to the health of our republic. That is why many Trump appointees have vowed to do what we can to preserve our democratic institutions while thwarting Trump's more misguided impulses until he is out of office.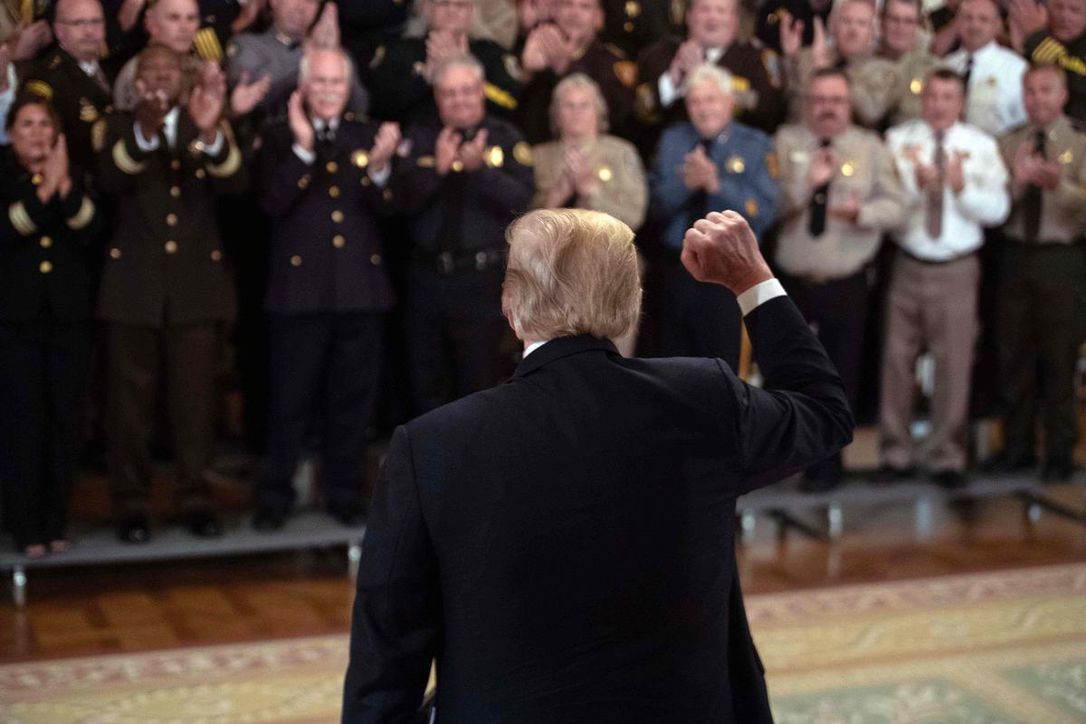 — SCOTT VS. NELSON —
"Poll: Bill Nelson, Rick Scott in dead heat in nation's most-expensive Senate race" via Marc Caputo of POLITICO Florida — According to a new Quinnipiac University poll … The 49-49 percent race shows how Scott has narrowed a 4-point deficit since Quinnipiac last surveyed the race in February, but the results suggest that the three-term Democratic senator has so far weathered a storm of negative ads after Scott and Republican groups outspent Nelson and Democrats on TV ads by $30 million to $12 million as of mid-August. Since Tuesday's primary, however, Nelson's camp has started to narrow the gap with Scott on TV. Democrats have recently placed about $55.4 million total on air in the biggest swing state, compared to $66.3 million from Republicans. TV ad spending is a must in a state as large and as competitive as Florida, which has 10 major media markets and can cost upward of $3 million weekly to advertise. So the cumulative $121 million in ad spending to date is set to grow significantly.
New Scott video highlights '67 Counties' Senate campaign — The Scott for Florida campaign released "67 counties," a minute-long video highlighting Scott's visits to every Florida county since announcing his bid for U.S. Senate in April. According to the campaign, Scott is campaigning nonstop to share his message of Making Washington Work for Floridians, comparing that to his opponent, incumbent Bill Nelson, who is "worrying his fellow Democrats with his sluggish campaign."
To view the ad, click on the image below:
"Mike Pence to campaign for Scott in Orlando, The Villages" via Alex Leary of the Tampa Bay Times — Pence will speak at a lunch and fundraiser for Scott's Senate campaign in Orlando. Then he'll go to the almighty Villages for a dinner fundraiser for Scott, according to the White House. The visit coincides with a GOP unity rally to be held in Orlando, with Scott, Ron DeSantis and other top Republicans. We asked Scott last week if he would like Trump to campaign for him. "I want everybody that believes in what I'm going to do to come help me win," Scott replied.
"Judge orders Scott to release travel records, future campaign schedules" via Steve Bousquet for the Miami Herald — Circuit Judge Charles Dodson in Tallahassee ruled in favor of the AIDS Healthcare Foundation. The group sued the governor in July demanding a complete copy of Scott's calendars for the period beginning July 20, 2018 and ending on Oct. 31, 2018. The period covered by the request includes most of the time leading up to Election Day, Nov. 6, where Scott is the Republican candidate for the U.S. Senate against Democratic Sen. Bill Nelson. Scott claimed that the requested information that has not already been made public is protected by a public records exemption that covers surveillance techniques, procedures and personnel. But Dodson said that exemption in state law is under a subcategory called "agency investigations," and that AHF's request "does not concern an agency investigation." "Requesting his travel information is not exempt under the cited exemption," the judge wrote. Dodson gave Scott's office 10 days, or until Sept. 15, to provide the requested information.
Assignment editors — Gov. Scott will join statewide elected officials and candidates to celebrate the 61st day until Election Day with a "Let's Get to Work" kickoff event, 10 a.m. Media can RSVP to [email protected] for location details. Scheduled to attend are Congressman and gubernatorial candidate DeSantis, Agriculture Commissioner candidate Matt Caldwell, Attorney General candidate Ashley Moody, Chief Financial Officer Patronis, current Agriculture Commissioner Adam Putnam and Attorney General Pam Bondi.
— DESANTIS VS. GILLUM —
"Ron DeSantis to name Jeanette Nuñez as Florida's first Cuban-American woman running mate" via Marc Caputo of POLITICO Florida — Nuñez initially did not want the hassle of running statewide and or of being vetted for the post of lieutenant governor, according to one source with knowledge of the selection, but she decided to give it a second look at the urging of one of her closest political allies, Sen. Marco Rubio, in the wake of Democrat Andrew Gillum's surprising Aug. 28 gubernatorial primary victory. "She wasn't keen on doing it at first. But the Gillum win was enough for her to revisit that — what's at stake for the state," one source said. "Marco called her and made a push. They've been friends for years and he said it was hugely important for her to get on the ticket."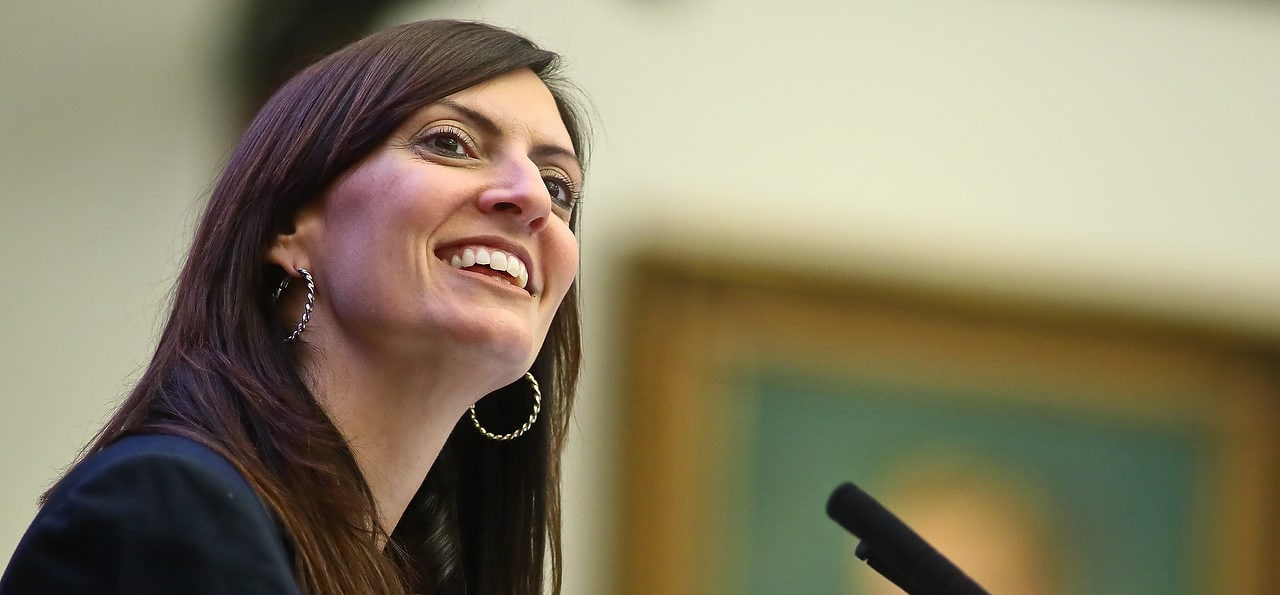 Sunburn wonders if this tweet – now deleted – may end up biting someone in the butt: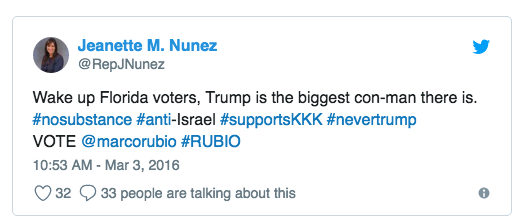 Happening today — Democratic gubernatorial candidate Gillum will announce his running mate on Facebook Live, 10 a.m. To follow and view the announcement, visit Gillum's campaign Facebook page here.
"Gillum's transparency effort inadvertently reveals bank records and $15K deposit" via Matt Dixon of POLITICO Florida — Gillum's campaign inadvertently released some of the Tallahassee mayor's personal bank statements earlier this week as part of a public relations transparency effort — records that show, among other things, that Gillum received a $15,000 deposit to a checking account during a period now being scrutinized by state ethics investigators. Gillum's campaign says the $15,000 was a routine transfer from one savings account to another to pay bills. The bank statement covers April 21, 2016, to May 23, 2016, which includes a May 2016 trip to Costa Rica that is now part of an ongoing Florida Commission on Ethics investigation. That trip is also linked to an FBI corruption probe into Tallahassee's Community Rehabilitation Agency, an investigation that has received new scrutiny since Gillum's victory last week. He has been accused of no wrongdoing in the federal probe, and his campaign says the $15,000 deposit has nothing to do with the Costa Rica trip or anything beyond bill payment. "The deposit was a transfer from the mayor's savings account into his joint checking account with his wife, an account they used to pay bills," said Geoff Burgan, a campaign spokesman.
"Surge: Gillum won Palm Beach County after trailing in mail, early votes" via George Bennett of the Palm Beach Post — Gillum carried Palm Beach County — the state's third-largest jurisdiction — with 29.2 percent of the vote to 28.6 percent for Gwen Graham, a difference of 702 votes. Gillum got only 19 percent of ballots cast by mail in Palm Beach County, finishing fourth in that category behind Levine, Graham and billionaire Palm Beach real estate investor Jeff Greene. In ballots cast at the county's 15 early voting sites, Gillum finished third with 27.3 percent, trailing Levine and Graham. But on the traditional Election Day, Gillum got 35.7 percent of the county vote, far exceeding Graham's 30.1 percent and Levine's 23.1 percent. Greene, who got 10.1 percent statewide, got 13.7 percent in his home county. In Precinct 7154 in Palm Beach, Greene's home precinct, he finished third with 9 votes, trailing Graham's 14 and Gillum's 12.
"NextGen launches $1 million digital ad campaign for Florida; Barack Obama may stump for Georgia's Stacey Abrams and Gillum" via Mitch Perry of Florida Phoenix — NextGen initially invested more than million dollars – plus an army of grassroots organizers – into Gillum's campaign back in June and followed it up with several hundred thousand more in the last weeks of the primary campaign. That outside support proved critical, as Gillum was outspent by all four of his Democratic opponents in the race for the nomination. The New York Times reported that Obama is set to make several campaign appearances in advance of the midterms over the next couple of weeks in California, Pennsylvania and the Midwest, and Obama may come South as well. Obama's aides told the Times that the former president is considering how best he can help out what the paper describes as "groundbreaking African-American candidates for governor like Gillum in Florida and Abrams in Georgia."
Personnel note: Jeff Woodburn goes to DeSantis campaign — Woodburn, the former executive director of the 2017-18 Constitution Revision Commission, will help develop and roll out DeSantis' policy platforms ahead of November. "We're excited to have Jeff come on board," said DeSantis' campaign communications director Stephen Lawson. "Having served in positions at the highest levels of state government, Jeff brings a wealth of knowledge and experience to our team." Woodburn has served as Gov. Scott's policy director and has held various leadership positions in state government, including a stint as deputy secretary at the Department of Business and Professional Regulation. Woodburn has a law degree from Florida Coastal and a bachelor's in political science from the University of Florida.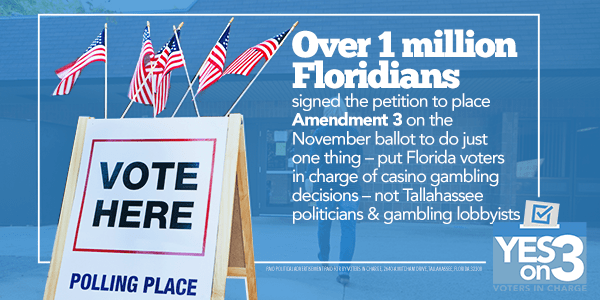 — NOTES FROM THE CAMPAIGN TRAIL —
"Jimmy Patronis passes $5 million mark in fundraising" via Ryan Nicol of Florida Politics — Patronis has hit another fundraising milestone, crossing the $5 million mark in his campaign to hold onto his position as Florida's Chief Financial Officer. Patronis met the mark after a full accounting of August fundraising numbers. In total, his campaign raised nearly $230,000 in August. Patronis' political committee, Treasure Florida, added about $350,000 on top of that. He's now raised more than $5.1 million between his campaign and committee overall.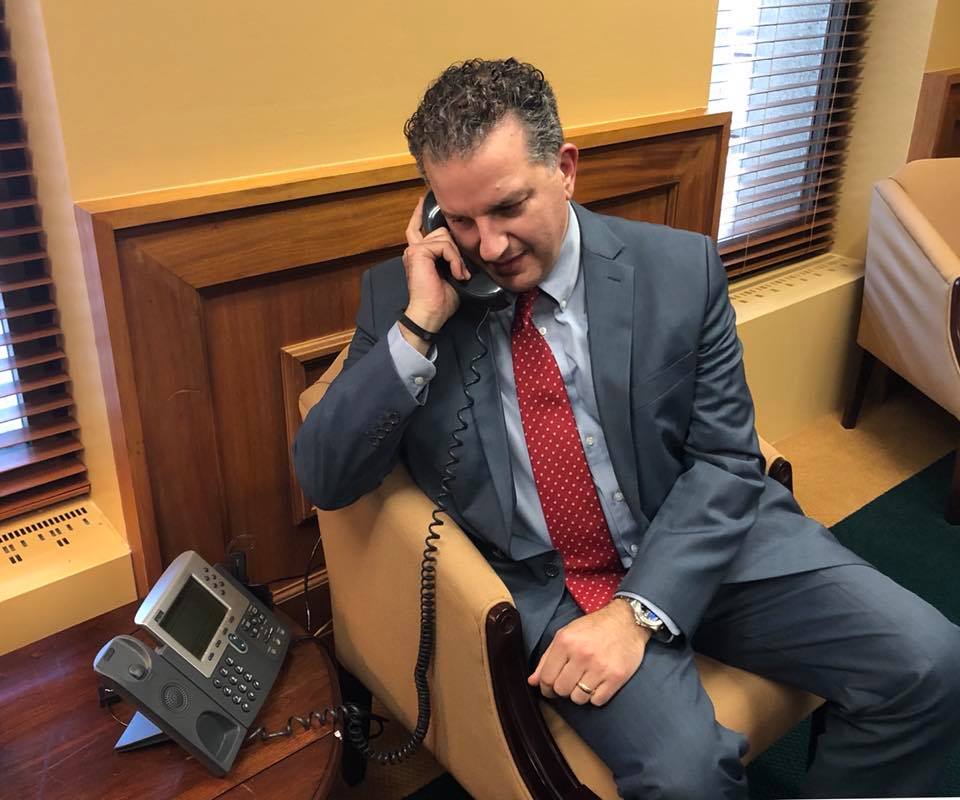 "Realtors sink $4 million in a constitutional amendment" via the News Service of Florida — The group Florida Realtors has put another $4 million into an effort to pass a constitutional amendment that would extend a property-tax cap for commercial and other non-homestead properties. Realtors contributed the money Aug. 29 and Aug. 30 to a political committee known as Amendment 2 is for Everybody. The committee had nearly $4.42 million in cash on hand as of Aug. 31. Voters in 2008 approved a constitutional change that placed a 10 percent cap on annual increases in assessed values of non-homestead properties. The limit will expire Jan. 1 unless it is extended by voters through this year's proposed constitutional amendment.
ICYMI from last night's "Last Call" — "Bundling" different policy in proposed constitutional amendments is like forcing diners to select a set menu rather than letting them eat a la carte, a lawyer suggested Wednesday. Joseph Little, a constitutional scholar and retired professor of the University of Florida's law school, told Tallahassee Circuit Judge Karen Gievers that bundling, or combining different ideas, may force voters to say 'yes' to something they oppose to vote for something they favor. Their only other option is to not vote on a particular amendment, which he called a violation of their First Amendment rights. Little represents retired state Supreme Court Justice Harry Lee Anstead. He and former state elections Commissioner Robert Barnas filed a challenge to six of the eight amendments placed on the ballot by the 2017-18 Constitution Revision Commission (CRC), saying they were improperly bundled, also known as "logrolling."
Personnel note: Maria Cardona joins Protect Dogs-Yes on 13 — The campaign retained Cardona to lead its Latino voter outreach efforts, the group announced in a news release. It is promoting passage of Amendment 13, which would ban betting on live dog racing in Florida. A lower court order striking it from the ballot is pending a final decision by the state's Supreme Court. Cardona has extensive political experience, and held key roles in the 2008 Hillary Clinton and 2012 Barack Obama presidential campaigns, the release said. She's also a regular CNN contributor. In a survey done for GREY2K USA in March by McLaughlin and Associates, 76 percent of Latino voters supported Amendment 13 after hearing arguments for both sides. Joyce Carta, chair of the Yes on 13 campaign, said: "Outreach to the Latino vote is a key component of our campaign strategy, and we believe it will help us win for the dogs in November."
— GO GAETZ —
Incumbent Congressman Matt Gaetz was clearly the favorite in Florida's 1st Congressional District, according to new post-primary polling from St. Pete Polls, with a slight majority of voters wanting to keep the state's two-year-old medical marijuana law intact.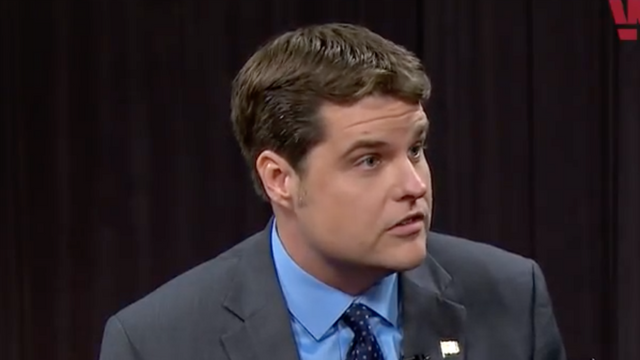 Dubbed one of Congress' "Champions of Wellness" by the medical-marijuana advocacy group Empowering Wellness, Gaetz has been a vocal supporter of medical marijuana policies in Washington. The newly formed group — which is partnering with Florida Politics for "Wellness Week" — supported the North Florida Republican (along with Orlando-area Democrat Darren Soto) in his primary. On Aug. 28, Gaetz defeated both Cris Dosev and John Mills.
The St. Pete Polls survey, which polled 604 Florida Republican primary voters Sep. 4, supported the North Florida Republican by nearly 70 percent, compared to Dosev, who took only 23 percent. Mills was far behind with 3 percent.
As for medical marijuana, more than 53 percent of respondents say they support keeping the constitutional amendment in place, which passed in 2016 with 71 percent of the vote. Thirty-seven percent support its repeal, with nine percent unsure.
— MORE NOTES FROM THE CAMPAIGN TRAIL —
"David Shapiro just says no to Nancy Pelosi as speaker" via Ryan Nicol of Florida Politics — In a statement exclusive to Florida Politics, Shapiro says he won't support Pelosi as leader of the Democratic Caucus should he win in November. That comes after Republican Vern Buchanan, the 16th Congressional District incumbent, came out with a new ad hitting Shapiro as a "puppet" of Pelosi, the U.S. House Minority Leader. "Politicians in Washington have failed when it comes to protecting Florida families, and that's why I'm calling for new leadership on both sides of the aisle," Shapiro said. "A vote for me is a vote for replacing Vern Buchanan and Nancy Pelosi."
"Janet Cruz says she 'understands the odds' in first SD 18 ad" via Florida Politics — The 30-second ad, titled "Odds," is shot in black and white and features the Tampa Democrat recounting the story of her humble upbringing before saying she'll look out for everyday people if she moves up from the state House to the state Senate. "When you're the daughter of a single mother who worked in a factory, your odds of success aren't high, and when you become a mom at 16 they get worse," Cruz says in the ad. "I'm Janet Cruz, and odds didn't define me — I did … I finished high school, graduated college, opened a successful health care business and now I'm running for state Senate because I understand the odds for all of us and I will always work to put them in our favor," she says. Her campaign said the ad is backed up by a six-figure media buy and will start airing on broadcast and cable next week.
To view the ad, click on the image below:
Happening tonight: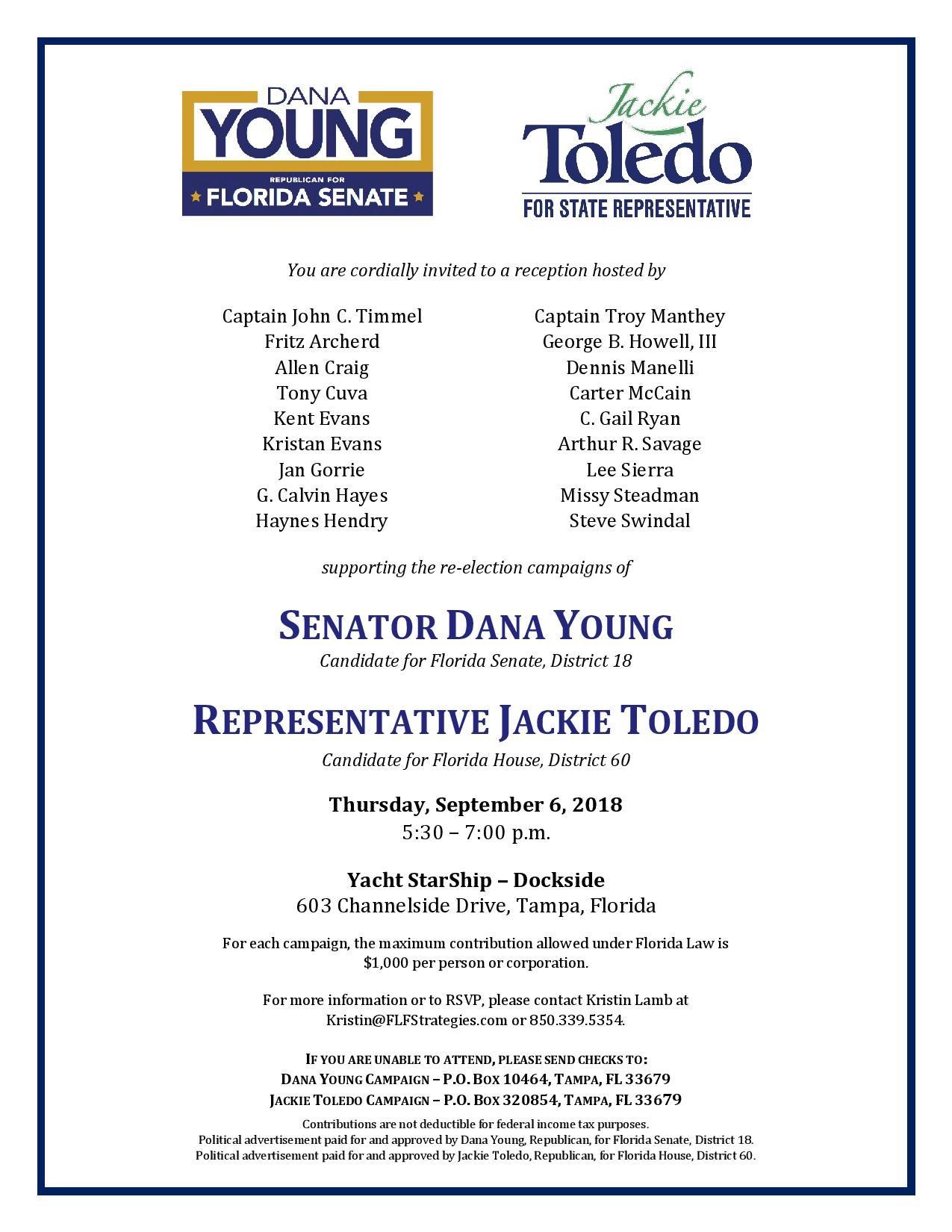 and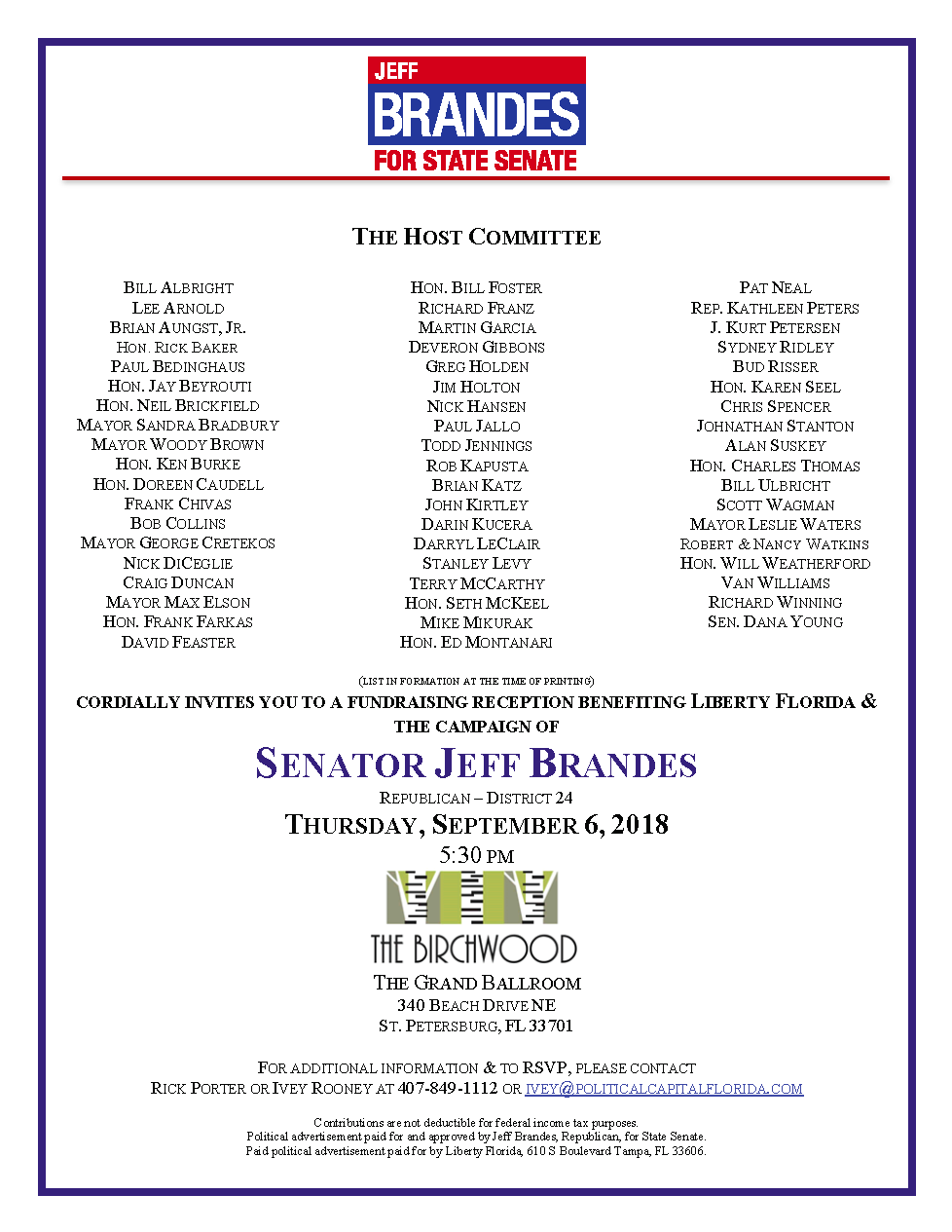 "For Tracye Polson, flipping HD 15 means defeating 'special interests'" via AG Gancarski of Florida Politics — Polson is the most likely Northeast Florida Democrat to flip a Republican seat. However, she understands that to win that battle, she will have to run a gauntlet of attacks from the statewide Republican establishment. Incumbent Jay Fant stepped down, and Republican nominee and lobbyist Wyman Duggan emerged from a bitter primary that he won with just over 40 percent of the vote. The healing has yet to begin. Primary mailers from Central Florida Conservatives for Truth, a political committee with a seemingly unlikely interest in Jacksonville politics, were ultimately funded by Citizens Alliance for Florida's Economy, chaired by uber political consultant Anthony Pedicini. The Pedicini committee has raised $5 million in the last four years and has been called one of the largest "dark money" committees by the Florida Times-Union. Recent contributions have come from House Speaker Richard Corcoran's Watchdog PAC, Disney, and the Associated Industries of Florida-yoked Voice of Florida Business.
"More than pride on the line for Miami lawmakers in political fight over Florida House" via David Smiley of the Miami Herald — The campaign generals — incoming House Speaker Jose Oliva and incoming minority leader Kionne McGhee — are both from Miami-Dade County. And with 10 seats in play, their backyard is the territory that could determine which party comes out ahead in the numbers game. If McGhee can claw back seats in the 120-member chamber this fall, Democrats will enter 2019 with a better shot at influencing legislation in the lower chamber the next two years. The conditions would appear to be ripe, with midterm elections typically favoring the party on the outside of the White House and Democratic voter turnout up dramatically during the primary elections.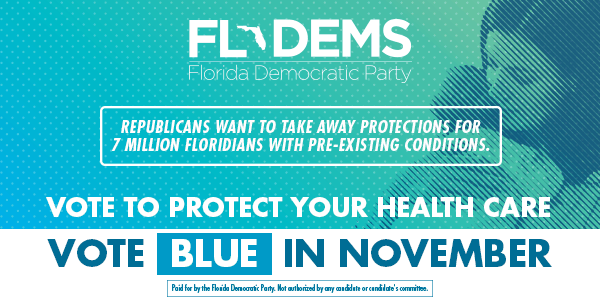 — STATEWIDE —
"Florida Fusion Centers had no info on Nikolas Cruz prior to shooting" via Ryan Nicol of Florida Politics — Representatives from Florida's Fusion Centers, which are aimed at sharing information between state agencies to assess potential threats, admitted the organization had no information on Cruz before February's shooting at Stoneman Douglas High School. That's despite a series of red flags identified by the FBI, Broward Sheriff's Office, and school officials prior to the attack. The comments were made at a meeting Wednesday of the Marjory Stoneman Douglas High School Public Safety Commission, which is focused on reviewing what led up to the shooting and ways to prevent similar attacks in the future. "This commission is trying to figure out where the breakdown happened," said Okaloosa Sheriff Larry Ashley, a member of the commission.
Happening today — The Marjory Stoneman Douglas High School Public Safety Commission will continue a two-day meeting, 8:30 a.m., BB&T Center, Chairman's Club, 1 Panther Parkway, Sunrise. Among the topics will be findings about school-site security and school hardening.
"Supreme Court digs into education amendment" via Jim Saunders of the News Service of Florida — The state Supreme Court plunged into a debate about whether voters should cast ballots in November on a proposed constitutional amendment that could help lead to more charter schools. Justices peppered attorneys on both sides of the issue with questions about whether the proposal, placed on the ballot by the state Constitution Revision Commission, would be misleading to voters. The League of Women Voters of Florida has challenged the proposal, contending it should be blocked from moving forward. Ron Meyer, an attorney for the League of Women Voters, said people would be "fooled" by the ballot title and summary — the part of the proposal voters would see when they go to the polls. "Our problem is that the voter presenting at the voting booth is not being told what's happening here, is not being given an explanatory purpose," Meyer said. But state Deputy Solicitor General Daniel Bell disputed that the ballot title and summary would be misleading to voters.
"Court backs insurer in 'AOB' contract dispute" via the News Service of Florida — An appeals court rejected a breach-of-contract lawsuit filed against a property insurer in a dispute about "assignment of benefits" in a water-damage claim. The St. Lucie County case decided by a panel of the 4th District Court of Appeal stemmed from policyholders John and Liza Squitieri sustaining water damage to their home. Liza Squitieri contracted with Restoration 1 of Port St. Lucie to do cleanup work and assigned the benefits to the firm. Restoration 1 submitted a claim for $20,305 to the couple's insurer, Ark Royal Insurance Co., according to the ruling. But the insurer refused to pay the full amount, pointing to part of the contract that required approval from the couple's mortgage company, PNC Bank, for benefits to be assigned to the contractor. Restoration 1 sued the insurer for breach of contract, but a circuit judge dismissed the case.
"Motorola prevails in bid protest over multi-million dollar radio contract" via Florida Politics – A Tallahassee judge has ruled for Motorola Solutions in a bid protest over the statewide law enforcement radio system, a deal potentially worth in the hundreds of millions of dollars. Administrative Law Judge J. Bruce Culpepper filed an 86-page recommended order Wednesday with the Department of Management Services (DMS), suggesting the agency "enter a final order dismissing the protest" by Harris Corp. "It is further recommended that the Department … award the contract … to Motorola," he added, though that move likely will still need final legislative approval … The recommended order goes to DMS Secretary Erin Rock, who can adopt it, modify it, or reject it entirely. Any further challenge would go to the 1st District Court of Appeal.
"A feud between a commissioner and a nightclub. At stake: the heart of Little Havana" via Joey Flechas and Carlos Frías of the Miami Herald — The bitter fight between City Commissioner Joe Carollo, a Cuban immigrant and former Miami Mayor who was re-elected in November after 16 years away from public office, and Bill Fuller, co-owner of Ball and Chain who has Cuban roots, has all the ingredients of a typical Miami City Hall drama — corruption claims, allegations of political retaliation and bizarre late-night stakeouts. With characteristic bluster and his signature tendency to see conspiracy, Carollo has called Fuller the "Godfather of Little Havana" — a moneyed businessman who wants to "de-Latinize" the neighborhood to turn it into another Wynwood. Upon returning to City Hall, Carollo made it a priority to investigate code violations on Fuller properties. Their feud provides a window into a bigger battle over the future of one of Miami's most famous neighborhoods: Two big egos antagonizing each other against a backdrop of a fast-gentrifying neighborhood where some small business owners are feeling the squeeze from increasing rents. The question at the center of their fight? What Little Havana should be.
Happening today — The Florida Transportation Commission will take up an oversight report about transportation authorities statewide, 11:30 a.m., Burns Building, 605 Suwannee St., Tallahassee.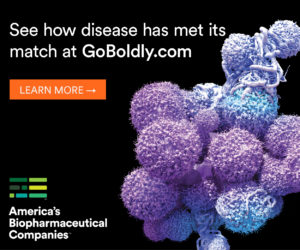 — D.C. MATTERS —
"Marco Rubio kept cool and won by a knockout" via Joe Henderson of Florida Politics — Don't you wish Rubio had just turned around and popped that InfoWars doofus Alex Jones right in his piehole? I sure do. I'll bet Alex Jones was hoping for that too. I'll bet he was praying to be arrested. It would have been ratings gold. But Rubio, Florida's junior U.S. Senator, handled his confrontation with that graceless twit in the U.S. Senate halls Wednesday the way a civilized person should and won by a knockout without throwing a punch. Jones will have to settle for being tweeted around the world and being a hero again to the residents of Wingnut Nation. Yes, I said it. If you listen to Alex Jones on the radio or internet for anything other than amusement, or if you think one scintilla of what he says is true, you might be a wingnut. It's probably a good time to remember that Trump has said of Jones, "Your reputation is amazing. I will not let you down."
To view the exchange, click on the image below:
— OPINIONS —
"Voters, armed with facts, should decide on Amendment 8" via Erika Donalds for Sunshine State News — Multiple Florida papers have editorialized that Amendment 8, the education amendment, should be removed from the ballot, taking the position that voters are not smart enough to understand what they are voting on. I have a higher opinion of my fellow Floridians and believe they should have a chance to decide. The State of Florida has requested the Florida Supreme Court quash a lower court order and approve Amendment 8 for placement on the November ballot. But let's get to the real issue. None of these media outlets reached out to me or other supporters to verify facts or offer balanced voices. They, and the group suing the state, the League of Women Voters of Florida, oppose empowering families to choose the education setting that best fits their child. They fear Amendment 8 because it does not preserve the status quo. We need innovation. We need diverse learning models for our incredibly diverse student population. Florida — under its current, outdated laws — cannot realize this for students unless we cut the red tape.
"Gig economy will do wonders for Florida, if we let it" via Adrian Moore and Sal Nuzzo for the Orlando Sentinel — Businesses have to compete not just locally, but often online and globally, and that is causing them to change. Many have revised their need for full-time standard workers and instead favor a low-cost workforce with flexibility in hours, size and skill sets. This alternative work comprises what's called the "gig economy," the "sharing economy" and the "fissured workplace." The scope of these terms often overlaps, creating confusion, but what's important is what the workplaces have in common — they are not subject to the regulations of traditional workplaces. As a result, the gig economy ranges from less-secure but more-flexible, task-oriented short-term work with high worker autonomy to long-term contracting with more security and less autonomy. In Florida's economy, these jobs are vital. Gig work is ideally suited to providing transportation, entertainment, recreation and other services to the vast numbers of tourists and business visitors to the state. The number of visitors ebbs and flows constantly so the flexibility of gig work helps achieve the right number of workers at the right time.
— MOVEMENTS —
"Personnel note: J.C. Flores promoted at AT&T" via Florida Politics — Flores was promoted from Vice President of External Affairs to Vice President of National Public Affairs, Campaign Strategy and Tactics at AT&T Services, Inc. The veteran operative will be responsible for "defining and driving AT&T's political strategy and leading the execution of the strategic roadmaps across multiple key initiatives," a news release said. Flores "will initiate and manage our relationships with AT&T Business Units for issues pertinent to the campaigns, as well as lead alliances with other companies, thought leaders, and key third-party influencers outside of AT&T to drive our strategic objectives."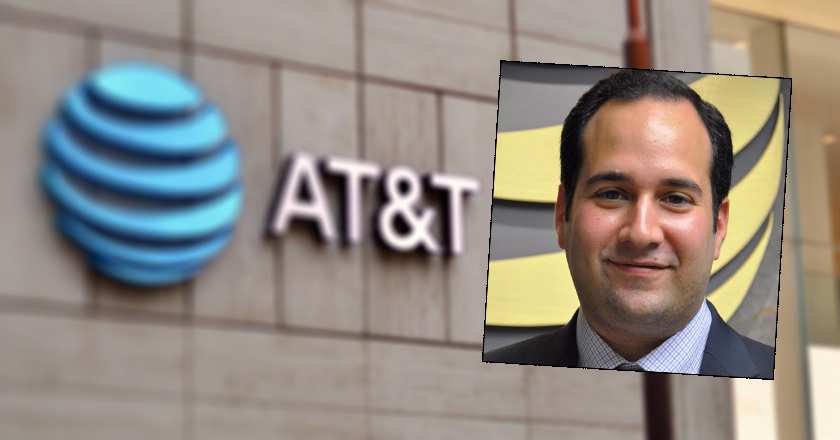 Personnel note: Andrew Fier joins Vezina, Lawrence & Piscitelli — Fier, most recently Deputy Secretary of Business Regulation at the Department of Business and Professional Regulation (DBPR), has joined the firm's Tallahassee office as an associate attorney, name partner W. Robert Vezina III said Wednesday. He will "practice primarily in the areas of administrative law and complex commercial litigation, with a concentration in construction disputes," Vezina said. Fier has been with DBPR since 2008, starting as a law clerk when he was still in law school at Florida State University, rising to a supervising attorney and Deputy General Counsel before becoming a deputy secretary last August. His last day was Tuesday.
— ALOE —
"Gordon doesn't hit motorists' pocketbooks" via the News Service of Florida — The auto club AAA reported that Gulf Coast refinery operations were not impacted by the storm. "Refineries dodged a bullet, but are not out of the woods just yet," AAA spokesman Mark Jenkins said in a prepared statement. "This year's hurricane season is far from over. If a major storm moves into the Gulf of Mexico, refineries will go back on alert and pump prices will face renewed upward pressure." The Gulf of Mexico is home to nearly half of America's gas-refining capacity. Futures prices rose Tuesday, due to the initial threat. Wednesday afternoon, gasoline prices on the NYMEX traded nearly 10 cents below Tuesday's peak.
"Vinoy hotel sale breaks down to more than $500,000 per key" via Ashley Gurbal Kritzer of the Tampa Bay Business Journal — SCG Hospitality, led by Tampa Bay Buccaneers co-owner and chairman Bryan Glazer, paid $188.5 million or $512,000 per key for the 362-room historic Vinoy, which overlooks the downtown St. Pete waterfront. The price per key is at the very high end of Tampa Bay's hotel market. The Hyatt Regency Clearwater Beach sold for just under $500,000 per key in 2016.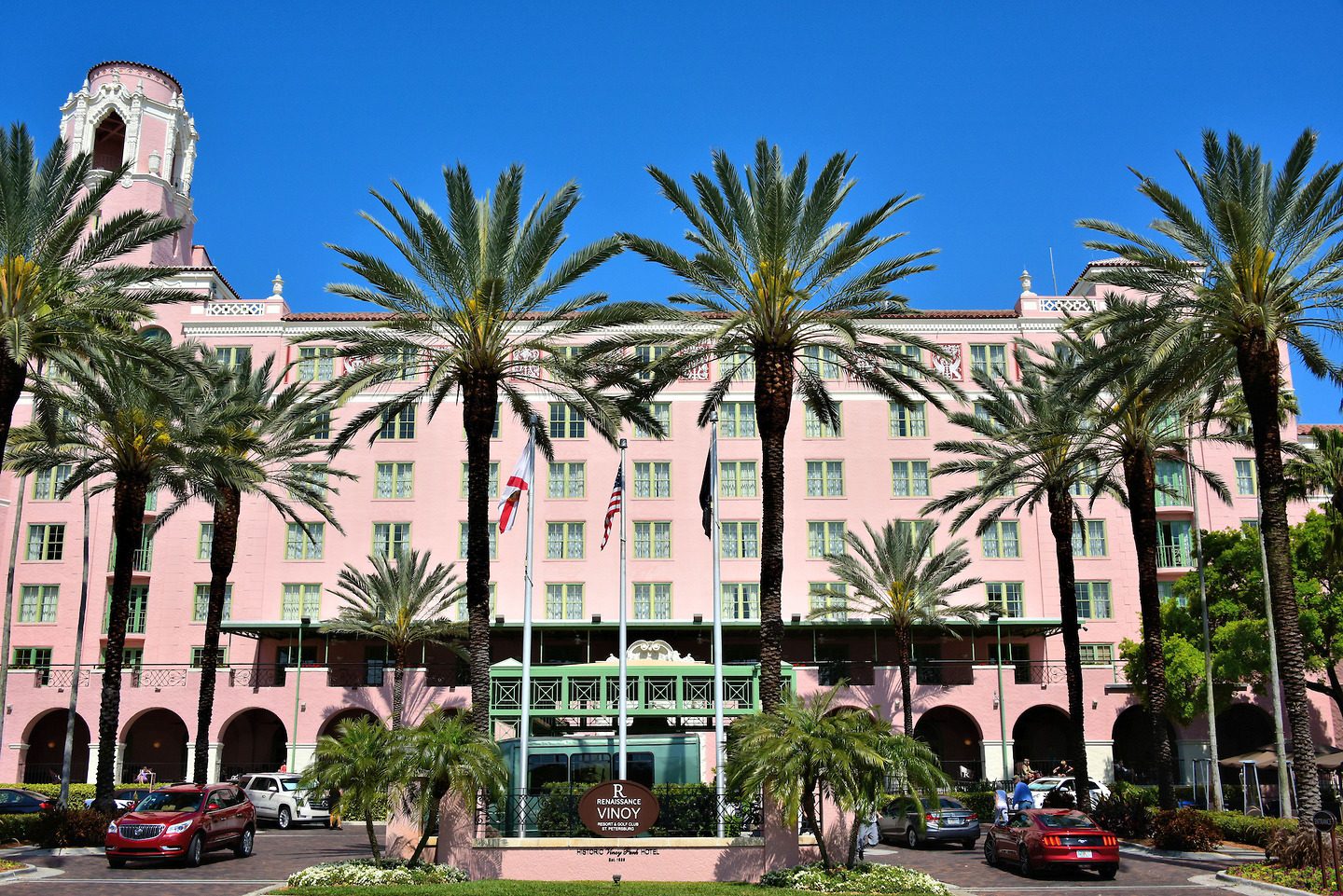 "Fans rejoice: Subscription-free streaming for NFL games" via Anick Jesdanun of The Associated Press — The league is finally dropping a requirement that viewers sign in with a cable or satellite subscription. It's seeking to expand its online audience at a time when TV ratings are declining. There are some restrictions. Streamed games are typically only accessible via phones and tablets. To watch on a big TV, you'll still need a cable or satellite subscription, or one through a cablelike online package such as PlayStation Vue.
Happy birthday to state Rep. Bobby Olszewski.