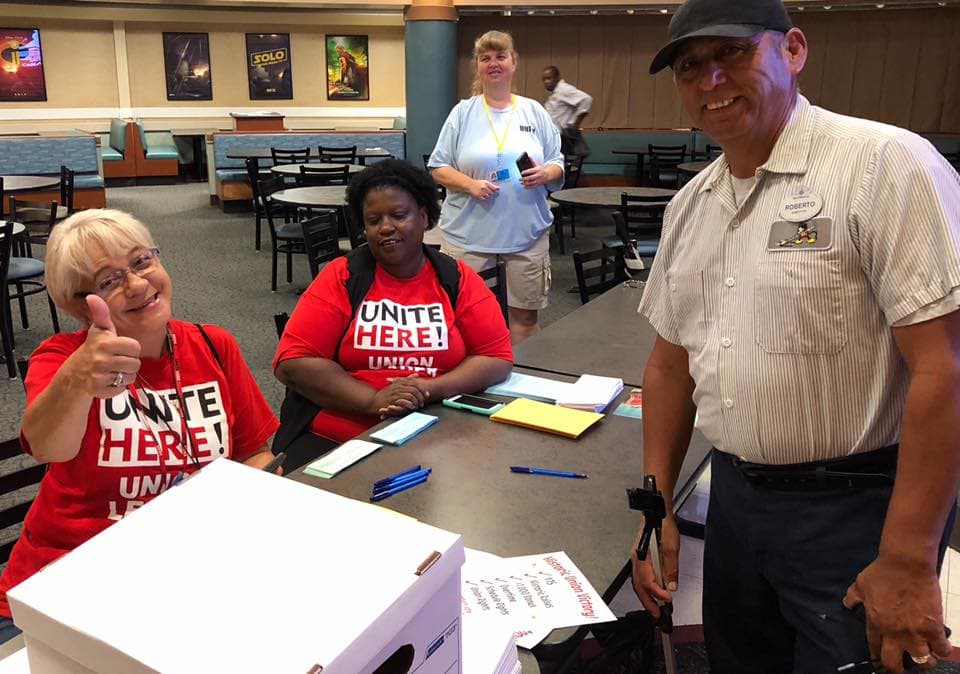 More than 38,000 workers at Walt Disney World have a chance Wednesday and Thursday to vote on a new labor contract, which includes raising the resort's minimum wage to $15 per hour.
Members of the six unions represented by the Service Trades Council will be able to vote from 7 a.m. to 7 p.m. Wednesday and from 7 a.m. to 6 p.m. Thursday in break rooms around Disney property. The last time unionized workers cast ballots on a proposed deal, it was opposed by 93 percent of the more than 9,000 workers who voted.
"By contrast, this week union leaders expect an overwhelming vote in favor of the new contract which will bring historic and life-changing raises to 38,000 workers represented by the unions," the unions said in a press release.
The results of the vote will be announced Thursday night.
The contract would result in a series of wage increases over the next three years. The minimum wage would rise to $11 in December 2018, $12 in March 2019, $13 in September 2019, $14 in October 2020 and then $15 in October 2021, in time for the park's 50th anniversary. Disney had initially offered an increase to $10.25 when talks began in August 2017.
For employees who collect tips, their minimum wage would go up by 15 cents every December through 2021.
On Sept. 27, workers would also receive a $1,000 bonus and a retroactive pay bump of 50 cents an hour or 3 percent, whichever is greater, for hours worked dating back to Sept. 24, 2017. The bonus had previously been announced by Disney after the Republican tax cut law reduced corporate tax rates.
While unions characterized the deal as containing "no major concessions," Disney did win two small changes in its favor. New hires would have to wait one year, up from six months, before transferring to a new position. The contract would also raise the cap on the number of part-time workers Disney can employ, from 35 percent to 38 percent of the total workforce.
If approved as expected, the new contract at Disney World could pressure other theme parks to match the increased wages or risk losing employees. For example, Universal Orlando's minimum wage remains at $10 per hour. The last time Disney gave its unionized workers a raise in 2014, with the minimum then going from $8 to $10 per hour, Universal and SeaWorld Orlando boosted pay for their own workers within two months.