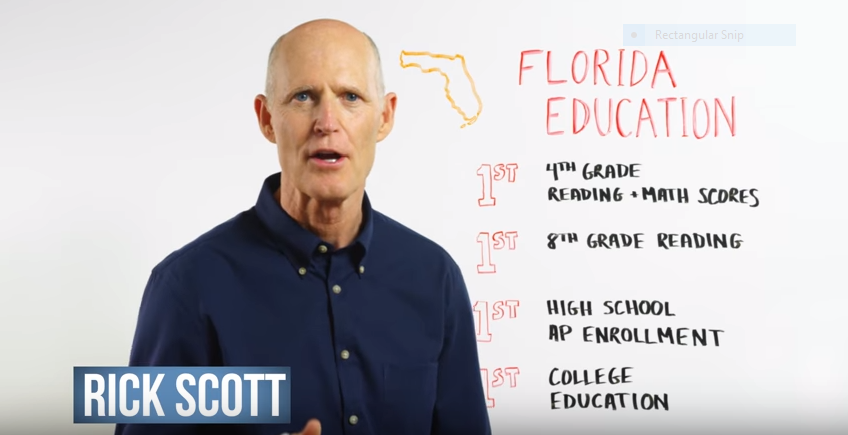 Days after Sen. Bill Nelson released an ad charging that Gov. Rick Scott has "failed" when it's come to education, Scott may have the last laugh — with his own spot touting Florida accomplishments in the sphere.
A new spot from Scott, per the campaign, "highlights how Florida's incredible economic turnaround under Governor Scott has led to unprecedented achievement and funding for education in Florida."
The script asserts that Florida's "strong economy" has led the state to lead in "fourth-grade reading and math scores … eighth-grade reading … High school AP classes and college education … ranked first in the nation."
Scott links that to "our highest education funding ever," which is a claim that doesn't necessarily hold true in terms of real dollars.
As Politifact spotlighted in March, Scott contends that "for the sixth straight year [in the budget process], we have secured record funding for K-12 and state universities."
The site noted that in real dollars, that didn't hold true, and over the last decade, schools have had more unfunded mandates, such as increased safety measures and mental health, that weren't the case pre-recession.