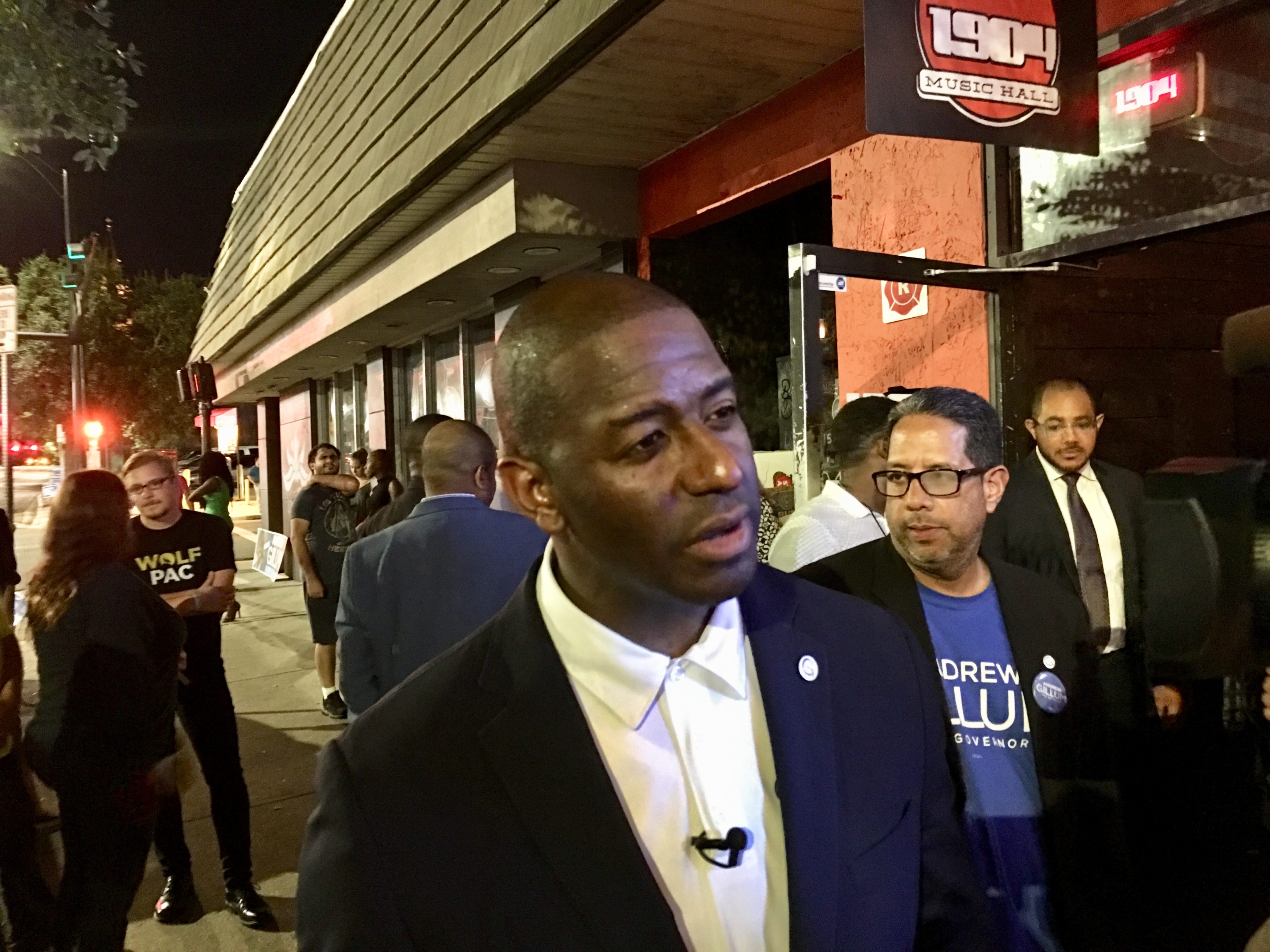 With Democrat Andrew Gillum and Republican Ron DeSantis offering vastly different plans to address the state's public schools, a Florida Education Association political committee spent $100,000 during the past week to boost Gillum's gubernatorial campaign.
The Florida Education Association Advocacy Fund on Friday sent $100,000 to a Gillum political committee known as Forward Florida, according to a report on the state Division of Elections website.
Among other contributions, the FEA committee also sent $25,000 to Sean Shaw for Florida, a committee tied to Democratic Attorney-General candidate Sean Shaw.
Gillum and DeSantis, the Republican nominee for governor, launched competing education plans Wednesday.
Gillum, in part, wants to provide a minimum starting salary of $50,000 for teachers and would boost the state's corporate income tax to fund it. DeSantis, meanwhile, released a plan that includes requiring 80 percent of school funding to be spent in classrooms and not on administration. He said the plan could help boost teacher pay. But the FEA, the state's major teachers union, was highly critical of DeSantis' plan.