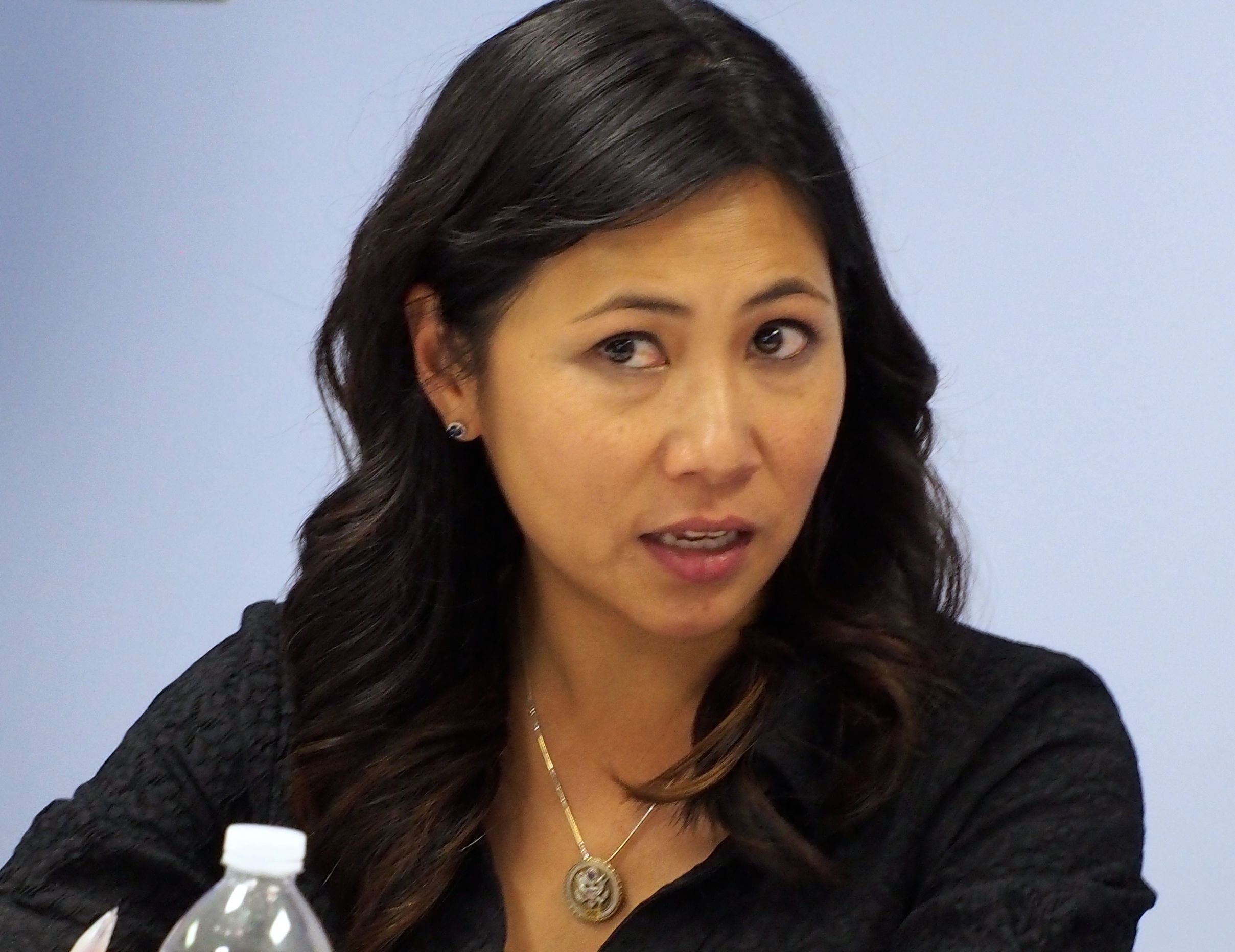 The campaign of Democratic U.S. Rep. Stephanie Murphy announced Friday she has received the endorsements of business groups representing veterans who own businesses and women who own businesses, backing her quest for re-election in Florida's 7th Congressional District.
The endorsements from the Florida Association of Veteran Owned Businesses and the National Association of Women Business Owners joins the support Murphy's re-election campaign announced earlier this week from the U.S. Chamber of Commerce, and that announced previously from the Orlando Area Chamber of Commerce.
Murphy faces Republican state Rep. Mike Miller of Winter Park in the Nov. 6 election for CD 7, which covers Seminole County and north and central Orange County.
"During her tenure in Congress, Congresswoman Murphy has worked tirelessly for veterans and veteran-owned businesses, reaching across the aisle and working to get things done for the benefit of our nation's veterans and Central Florida's veterans in particular," the veteran business owners' group said in a statement released Friday by Murphy's campaign. "We commend Congresswoman Murphy for viewing veteran issues as American issues and not through the lens of partisan politics."
The business groups' blessings are uncommon for a Democrat, and Murphy, of Winter Park, has been touting them as indicative of her moderate Democratic platform in a district that is very purple. Murphy won the district in 2016, flipping it. Republicans are trying to flip it back this year, but she is drawing praise from a typical bedrock of the Republican base, the business community.
"From her personal experience in business, to her current work on the U.S. House Small Business Committee, Congresswoman Murphy is a tireless advocate for women business owners," Molly Gimmel, NAWBO national board chair stated in an announcement posted on the group's website. "She utilizes her understanding of the obstacles and opportunities women business owners face to discern the best policies and paths forward for the women business owner community and she does so in a bipartisan manner. We are proud to endorse her campaign for re-election."