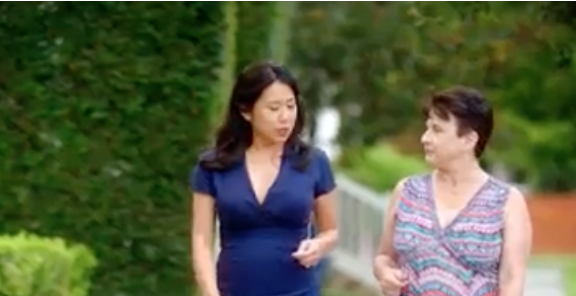 A new television commercial launched Monday by the re-election campaign of Democratic U.S. Rep. Stephanie Murphy features a woman praising the congresswoman for helping her mother get the veterans' survivors' health care benefits he earned and she needed.
The 30-second spot, "Sarah," is launching on Orlando television seeking to position Murphy as someone who fights for veterans.
She faces Republican state Rep. Mike Miller in the Nov. 6 election for Florida's 7th Congressional District, representing Seminole County and much of north and central Orange County.
In the ad, Sarah Barton talks about the service of her father, U.S. Air Force Staff Sgt. Gerald Birman, how the family struggled to obtain survivors' benefits after he died, and how Murphy got it cleared up through the U.S. Department of Veterans Affairs.
"We were a proud military family. We needed to care for my mother and these benefits were tied up in red tape and bureaucracy. My father earned these benefits for his family," Barton states in the ad. "We were in dire straits. Stephanie Murphy took on the bureaucracy and did what was right for me and my family.
"She really cares for veterans and her families. This is her passion," Barton concludes.