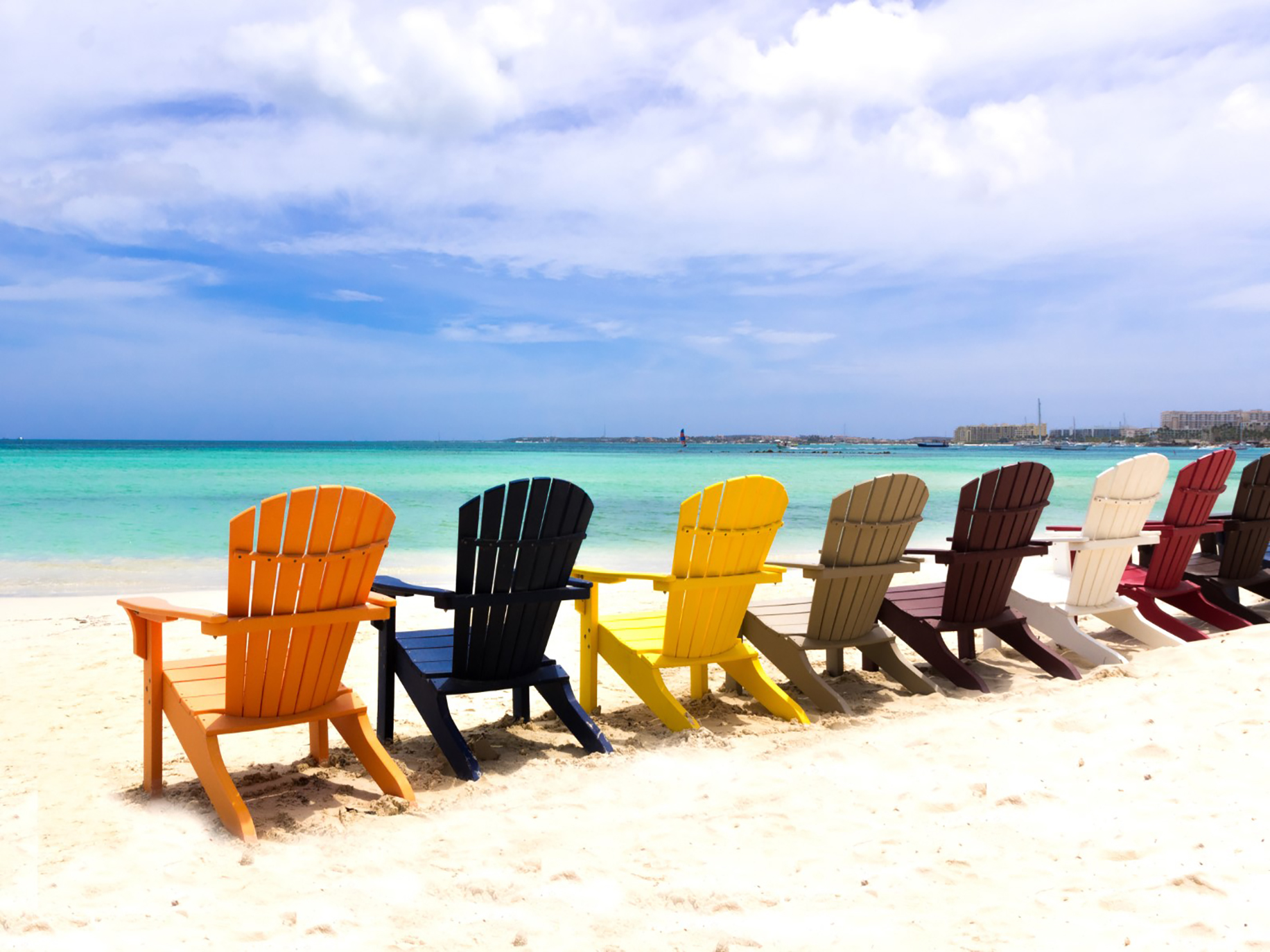 Sunburn — The morning read of what's hot in Florida politics.
By Peter Schorsch, Phil Ammann, Daniel McAuliffe, Jim Rosica, and Drew Wilson.
Earlier this week, Florida Politics reported on poll results from two state Senate races Florida Democrats were targeting as part of their effort to flip that chamber. Unfortunately for the Democrats, the numbers in Senate Districts 8 and 22 are not promising.
But it's a different story in Senate District 16, where Democrat Amanda Murphy is running against Republican Ed Hooper. According to a new survey from St. Pete Polls, the race is a real dogfight heading into the final days of the campaign. The two former lawmakers are separated by two points, with Hooper at 48 percent and Murphy at 46 percent. And that's with a sample that some would consider generous to the Republicans.
The race is even closer among those who have already voted: Hooper and Murphy both receive 48 percent.

The Democrats ambitions of taking the Florida Senate are likely out of reach this cycle, however, if they want to narrow the margin, they'll have to make some tough decisions, such as giving up on some candidates who just can't win and devoting the resources they would have spent there to places like SD 16.
We're very happy about this — "St. Pete Polls added to RealClearPolitics political polling averages" via Florida Politics — The polling operation founded by Matt Florell more than 5 years ago is now included in RealClearPolitics averages of Florida's U.S. Senate race between incumbent Sen. Bill Nelson and Gov. Rick Scott as well as the Governor's race between former Congressman Ron DeSantis and Tallahassee Mayor Andrew Gillum. "We're excited to have our polls be included as part of the RealClearPolitics polling averages," Florell said. "It's great to see all of our hard work being recognized by one of the most popular political news organizations in the country."
— SITUATIONAL AWARENESS —
—@RealDonaldTrump: All Republicans support people with pre-existing conditions, and if they don't, they will after I speak to them. I am in total support. Also, Democrats will destroy your Medicare, and I will keep it healthy and well!
—@Fineout: What Gov. Scott did not do – postpone election beyond Nov. 6. Fla. law allows governor to delay elections due to emergency, but it's an open legal question on whether states can do that for fed elections.
—@ScottMaxwell: The @OrlandoSentinel's editorial endorsements are out: – Gillum – Nelson – Murphy All Dems. So yeah, "liberal media." (Of course, people also screamed that when paper endorsed Romney … and went 50 yrs straight for GOP…and was 1st to call for Bill Clinton's impeachment. But yeah)
—@CharlieCrist: Excited to welcome my friend and the next Governor of the great State of Florida @AndrewGillum to my hometown tomorrow. Doors open at 11am — see you there, St. Pete!
—@BSFarrington: Something I never, ever expected. Open a press release about the hurricane and there's @wakullawriter and @FLGovScott arms around each other's backs and smiling. I guess disasters can bring people together.
—@AGGancarski: "The five B's of public speaking are simply 'be brief, brother, be brief'" – @AndrewGillum
—@DavidABergstein: One problem with the text I just received warning me to vote because of the Democrats is that I'm a Democrat
—@JimmyPatronis: Just got word that: 2/3 of Panama City Beach has been restored, there will be WiFi on wheels at the Walmart in Lynn Haven, and anywhere that Xfinity shows up on WiFi, anyone can access for 2 hours.
—@FLMolly: I'm going to be dropping off a load of dog food and other pet supplies at Costco in Tallahassee today – where there's a coordinated collection of anything and everything you'd like to send to those in need in the Panhandle. Won't you join me? Every little bit helps.
—@PaulFlemming: Think we've got a new tagline for Tallahassee. From @PatriciaMazzei and @mattfleg's NYT profile of the mayor and gubernatorial candidate, this description: "A community of students, families and a striking number of mattress stores."
—@RWoolington: Some personal news: I am very excited to say that I will be joining the investigative team @TB_Times next month. I am so grateful to be joining such an amazing team and a newsroom that I have long admired.
— LATEST TURNOUT FIGURES —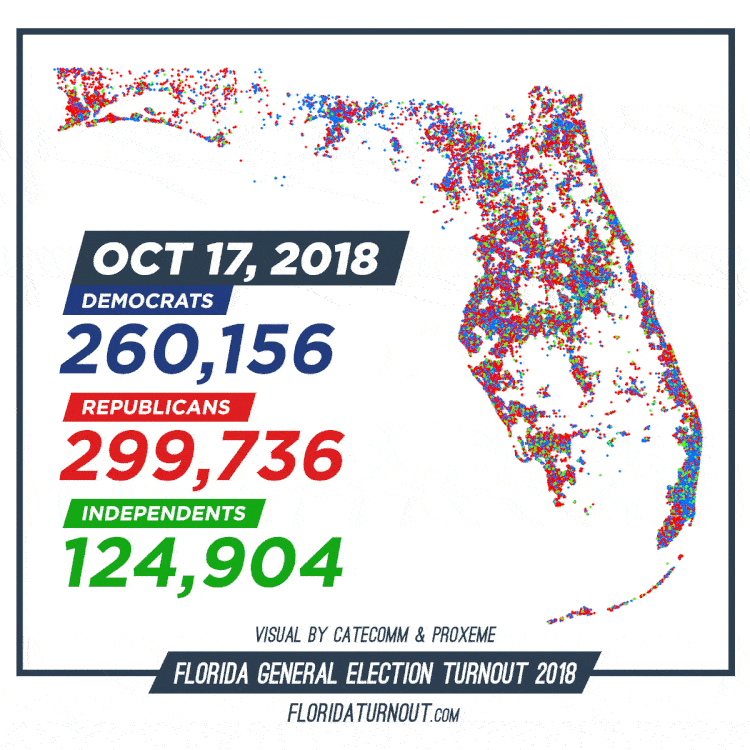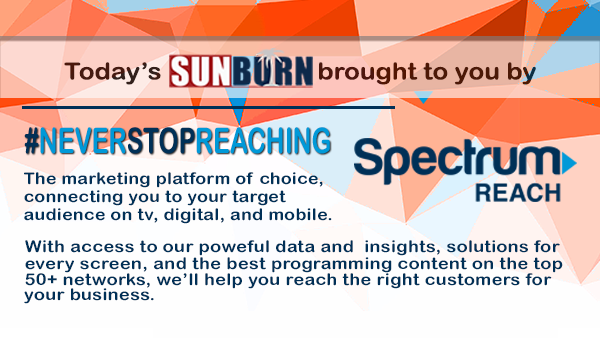 — TOP STORY —
"7 reasons why it's silly to count out Ron DeSantis in the Florida Governor race" via Peter Schorsch – 1 .Donald Trump is strong, maybe at his strongest in some time; 2. The polls have stabilized for DeSantis; 3. The down-ballot polls show little indication of a "Blue Wave"; 4. Gillum did not receive a hurricane bump; 5. DeSantis has all the money in the world; 6. DeSantis has stopped serving the ball into the net; 7. Republicans are doing what they do during early voting.
— AFTER MICHAEL —
"Search and rescue teams complete sweeps in the Panhandle" via Elizabeth Koh of the Tampa Bay Times — As of a briefing Thursday morning, the state's count of deaths attributable to the storm was 17, with 12 of those in Bay County. Local officials have confirmed at least eight more deaths, including 3 in Jackson, 2 more in Gadsden and three additional deaths in Bay. The final "secondary" search — which involves dogs and shoring up collapsed buildings — was "100 percent" completed overnight, though a few teams with dogs remain on the ground. State officials said that with the search and rescue missions complete, they are shifting gears toward recovery efforts and disaster assistance, particularly in the hardest hit counties.
Tweet, tweet:
This is a big deal. Great work @MyFDOT @FLGovScott https://t.co/poeKKoLamE

— Jeb Bush (@JebBush) October 18, 2018
"Florida to bend voting rules in counties hit by hurricane" via Gary Fineout of The Associated Press — With tens of thousands throughout the region still without power, Florida Gov. Scott relaxed or waived voting rules for eight counties hammered by Hurricane Michael last week. Scott's order represents a delicate balancing act for the Republican governor since most of the Panhandle counties affected by the decision are GOP strongholds that usually deliver thousands of votes for Republican candidates. Scott himself is challenging Democrat U.S. Sen. Nelson in a closely watched race that could help decide control of the U.S. Senate. … Using his emergency power as governor, Scott relaxed rules on early voting, including limits on where local election officials are normally allowed to set up early voting sites.
"Michael insurance claims quickly pile up" via the News Service of Florida — Nearly 70,000 insurance claims had been filed, with estimated insured losses of $680.7 million, according to data posted online by the state Office of Insurance Regulation. Insurers reported 69,950 claims as of 1:45 p.m. Wednesday. The storm caused widespread damage in the Panhandle and the state's Big Bend before continuing into Georgia. The vast majority of claims filed as of Wednesday — 54,607 — involved residential property. Of that number, 52,452 claims remained open, the data shows.
"Where'd you hear that? A rumor mill churns amid hurricane Michael's rubble" via Alan Blinder of The New York Times — Misinformation, well-intentioned or otherwise, is common in disasters, fueled by human nature and a speak-now-assess-later approach that has only been magnified in an era of text messages and social media posts. Making matters particularly difficult in Florida is the scale of the disaster, the delay in resuming cellular service and the fact that what is true in one county is not necessarily so in another. The speculation starts in lines for food and water, gas and generators, where statistics and facts can inadvertently begin to merge into a grim mythology. The solution for some is to try to avoid information entirely: "I don't even listen to the radio right now," said Ryan Fountain, whose home in a nearby town suffered minor damage.
"Officials still mum on status of Tyndall's F-22s" via Jim Thompson of the Northwest Florida Daily News — More than a week after Michael made a direct hit on Tyndall Air Force Base, neither the Air Force nor members of Florida's congressional delegation who could be contacted are providing any specific information on the numbers, or the fates, of the F-22 Raptor fighter jets left behind as the base was evacuated in advance of the hurricane's arrival on the northeastern Gulf Coast. Fifty-five of the fifth-generation stealth tactical fighter aircraft are based at Tyndall, and various reports indicate 33 of the planes were flown elsewhere as Hurricane Michael approached the base, home to the 325th Fighter Wing. Using those figures, as many as 22 of the base's F-22s were left behind to ride out the storm.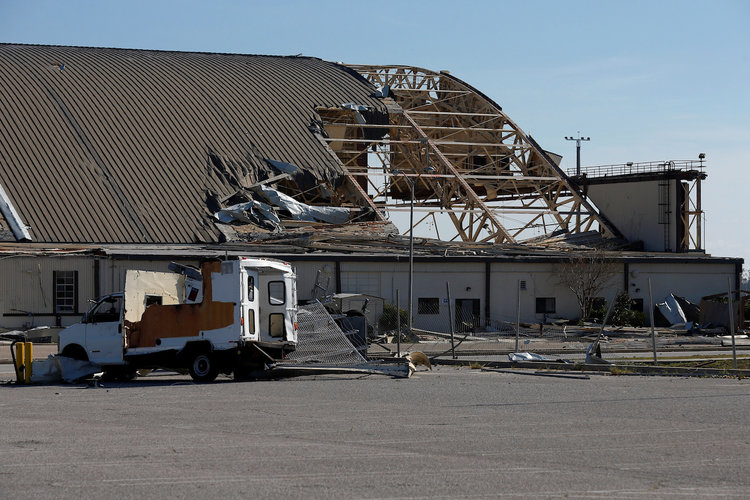 "State marshals support to rebuild Air Force Base" via Jim Turner of the News Service of Florida — Members of the Florida Defense Support Task Force, a legislatively mandated panel within the economic-development agency Enterprise Florida, expressed a need to expand support from the state's congressional and legislative delegations. Despite Pentagon officials saying they intend to rebuild Tyndall Air Force Base, concerns linger that the 29,000-acre facility in southeastern Bay County could face downsizing or closure. The base employs about 11,000 military and civilian personnel. Tom Neubauer, task force vice chairman, said during a conference-call meeting that efforts are underway to add to a show of support that was sent last week to Air Force Secretary Heather Wilson and Pentagon Chief of Staff Gen. David Goldfein by U.S. Sens. Nelson and Marco Rubio, and U.S. Rep. Neal Dunn, a Panama City Republican whose district includes the base. "We're just trying to get that put together now in the form of a formal declaration from all of our delegation across the state," Neubauer said.
Heartbreaking — "Homeless baby, family shelter at Walmart" via David Goldman and Jay Reeves of The Associated Press — Their home full of soggy furniture and mosquitoes, Wilmer Capps was desperate to find shelter for his wife and their son Luke, born just three days after Hurricane Michael ravaged the Florida Panhandle. So Capps, his wife Lorrainda Smith and little Luke settled in for the longest of nights in the best spot they could find: The parking lot of a Walmart store shut down by the storm. On a starry night, mother sat in the bed of the family's pickup truck. Dad sat in the dark and pondered how it could be that his son's first night out of a hospital could be spent outside a big-box retailer because of a lack of help. "It really upset me, man, because I've always been the type of person who would help anyone," Capps said. "We had everything. Full-time job, a place to live. One day we had it all, the next we had nothing," said Smith. "This is not what I thought I'd be bringing him back to."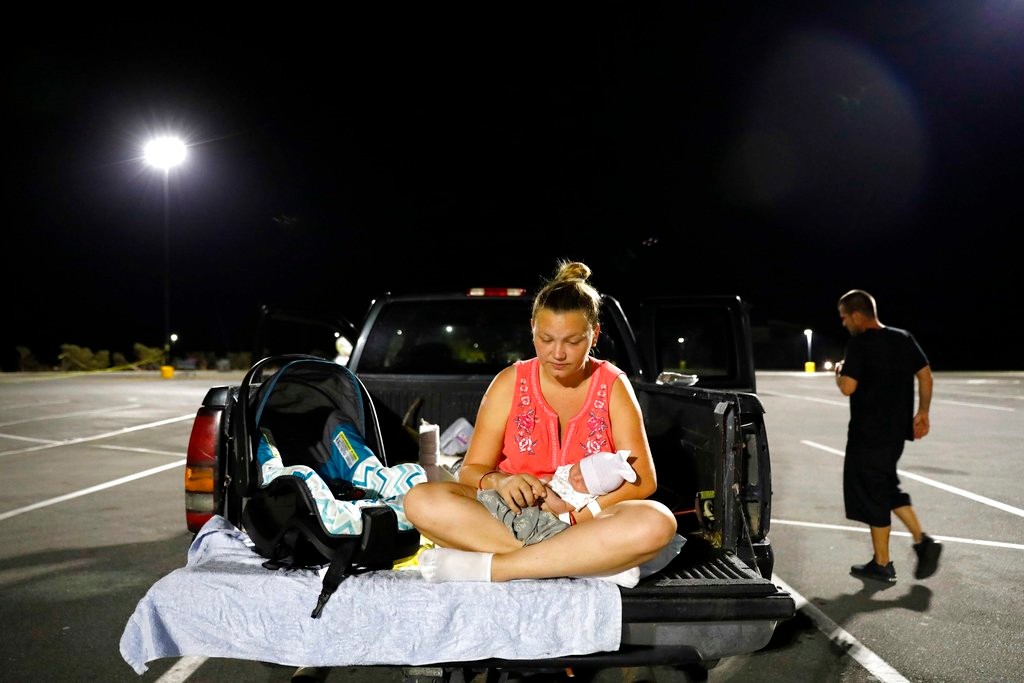 "Community health centers still open in areas affected by Michael" via Florida Politics — A little over a week after Michael ravaged Northwest Florida, the Florida Association of Community Health Centers said it's still helping treat patients affected by the storm. "Our Community Health Centers are always prepared to serve patients even following a major natural disaster," said Andrew Behrman, president and CEO of FACHC. "Community Health Centers specialize in providing integrated care that addresses the unique needs of patients in more rural, diverse, and medically underserved areas. With our mobile medical units on the ground, we will be providing treatment, even in areas that have suffered the most during this storm." In addition to the mobile units in Callaway and Quincy, FACHC has another eight facilities that have reopened and are ready to accept patients. A full list of those locations is available on FACHC's website.
"Duke seeks pause in sending bills in hard-hit areas" via the News Service of Florida — Duke Energy Florida is seeking state approval to suspend sending bills to customers in counties that sustained heavy damage in Hurricane Michael until the utility finishes restoration work in the counties. Duke, which provides service in hard-hit Bay, Gulf, Franklin and Wakulla counties, said in a filing at the state Public Service Commission that hurricane damage has made delivering mail difficult. "Roads are impassable due to residual flooding and the large quantity of debris that remains on the roads," the filing said. "As a consequence, the U.S. Postal Service does not have safe physical access to the residences of these customers. Due to this reason, the U.S. Postal Service cannot deliver bills to these customers.
"Healthy Kids premiums waived in 12 counties" via the News Service of Florida — The Florida Healthy Kids Corp. Board of Directors approved a plan to waive children's health-insurance premiums for three months in counties that sustained heavy damage in Hurricane Michael. The move will waive premiums for children enrolled in the Healthy Kids, MediKids and Children's Medical Services programs. The waiver will be for November, December and January in Holmes, Washington, Bay, Jackson, Calhoun, Gulf, Gadsden, Liberty, Franklin, Leon, Wakulla and Taylor counties. The move will apply to 5,604 children, most of whom receive subsidized insurance coverage because of their family income levels. About 325 children are in families that pay the full premiums.
"FSU explains decision on football game, homecoming as it helps with Hurricane Michael relief" via Jim Henry of the Tallahassee Democrat — Florida State University is in position to assist people — including FSU students, faculty and staff — impacted by Hurricane Michael. That's why FSU President John Thrasher believes Saturday's football game against Wake Forest and surrounding homecoming events can help promote and share the most effective ways to support those in need. Thrasher has been criticized by some who believe the game and events should not be held as the Panhandle recovers from the catastrophic Category 4 hurricane that struck a week ago.
Hurricane Michael: What if it had hit Tampa Bay?" via Craig Pittman of the Tampa Bay Times — The death toll would have been catastrophic, and the damage far greater than what occurred in the Panhandle, according to experts. If such a Michael-like hurricane did hit … Pinellas County would be cut in half by the storm surge. St. Petersburg would suffer a 23 feet surge, while downtown Tampa would see a 26-foot surge with water flooding the lower stories of some downtown office towers. Inland areas would wind up underwater as well because the surge would push Tampa Bay inland. The Howard Frankland and Gandy bridges and the Courtney Campbell Causeway would all suffer structural damage and possibly have their approaches washed away. The scouring winds and waves would destroy 470,000 homes and 10,000 businesses, the study found. About 2 million people would require medical care, and the estimated death toll would be about 2,000 people — slightly more than the 1,817 who were killed by Hurricane Katrina.
"Could Michael get reclassified as a stronger hurricane? It wouldn't be the first." via Jenny Staletovich of the Miami Herald — In the hyperdata world of hurricane forecasting, where history is written in millibars and miles per hour, the National Hurricane Center's 168-year record of Atlantic storms stands as an invaluable index to meteorologists, the insurance industry, government planning departments and, of course, weather geeks. What's less known: It gets tweaked a lot. Since 2008, hurricane researchers have added new storms to the record almost every year, uncovering more information in old ship and weather records that more often than not depict mightier storms. … Hurricane Michael, which hit the Florida Panhandle as a Category 4 storm, now enters that record, and in the coming months will get a hard second look.
— DESANTIS VS. GILLUM —
"Tom Steyer to donate another $2 million to Andrew Gillum" via Ryan Nobles of CNN — Steyer is personally donating $2 million to Gillum's "Forward Florida" political action committee, which is aligned with the Gillum campaign. Through his organization, "Need to Impeach," he is directing a massive direct mail pitch to 300,000 Florida voters that have signed up to support his effort to impeach President Donald Trump. The mail piece makes specific reference to Gillum's support of impeachment. Another organization funded by Steyer, NextGen America, has already spent more than $5 million on efforts to get Gillum elected. "If you were going to choose a single race that has the most national significance, it would be the governor's race in Florida," Steyer said.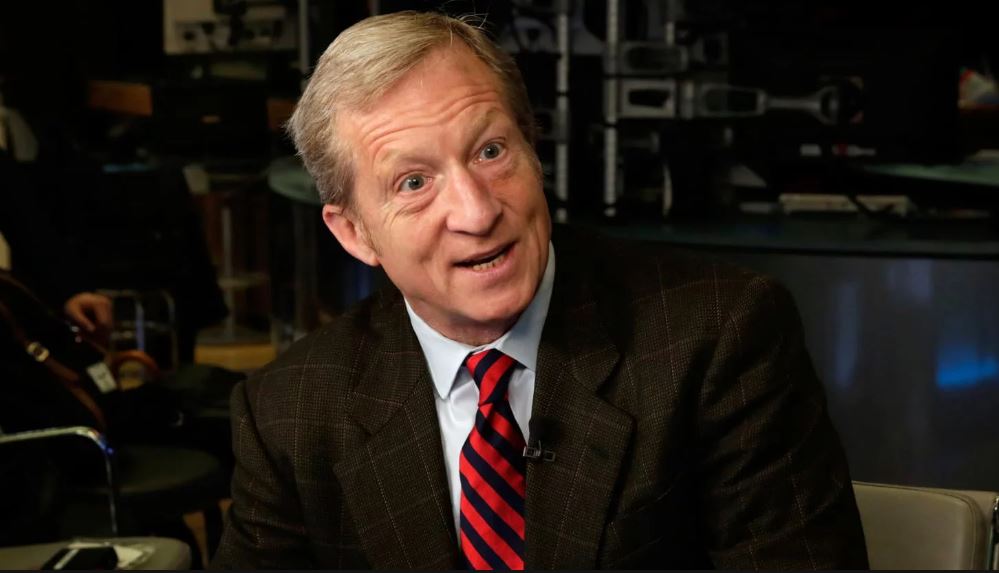 "Ron DeSantis won't disclose details of taxpayer-funded travel in Congress" via Ana Ceballos of the Naples Daily News — While in Congress, DeSantis spent more than $145,000 in taxpayer money for travel, including trips to New York to appear on Fox News as he increased his public profile before his campaign to become Florida's next governor. But DeSantis is refusing to release records detailing that travel. The former House member who has argued members of Congress should not receive special treatment is using a special exemption given to members of Congress that allows them to withhold public records. "It's a voluntary choice he is making. He could certainly choose to tell us more to clear up how he spent his time and taxpayer money," said Lisa Gilbert, the vice president of legislative affairs at Public Citizen, a nonprofit watchdog group.
"New ad from Republican governors asks, 'Is Gillum caught up in corruption?'" via Ryan Nicol of Florida Politics — The Republican Governors Association (RGA) continues to capitalize on the ongoing FBI probe in Tallahassee, asking in a new ad if Gillum is "caught up in corruption." The ad hits Gillum, the Democratic candidate for Governor, for his alleged proximity to the investigation, though it's not clear whether Gillum is actually a target of the investigation. Still, the RGA is attempting to paint Gillum as dirty in its new 30-second spot titled "Corruption." Gillum is currently competing in the Governor's race against former Republican U.S. Rep. DeSantis. "Tallahassee's paper says 20 FBI agents have spent two years investigating the city in Mayor Andrew Gillum's tenure," the ad's narrator begins. "Is Andrew Gillum caught up in corruption? You decide."
To watch the video, click on the image below:
"Gillum begins his closing argument in St. Petersburg" via Adam Smith of the Tampa Bay Times — Democratic gubernatorial nominee Gillum gingerly steps back onto the campaign trail Friday with a St. Petersburg College town hall meeting that ties the devastation of Hurricane Michael into the closing argument of his campaign. In the afternoon, he is scheduled to campaign in Tampa. The 39-year-old Tallahassee mayor had suspended campaign activities before and after Hurricane Michael struck north Florida, and his St. Petersburg Q&A with voters marks his return to the campaign trail after 11 days. Gillum has sought to run a campaign more positive than negative, promoting his progressive ideas for Florida more than attacking Republican nominee DeSantis.
Assignment editors — Gillum will hold a town hall to discuss his vision for Florida as it relates to climate change, rising sea levels and resiliency, 10:30 a.m. (doors open to the public 11 a.m., event begins 11:30 a.m.), St. Petersburg College, Gibbs Campus Music Center, 6605 5th Avenue North, St. Petersburg.
Happening today: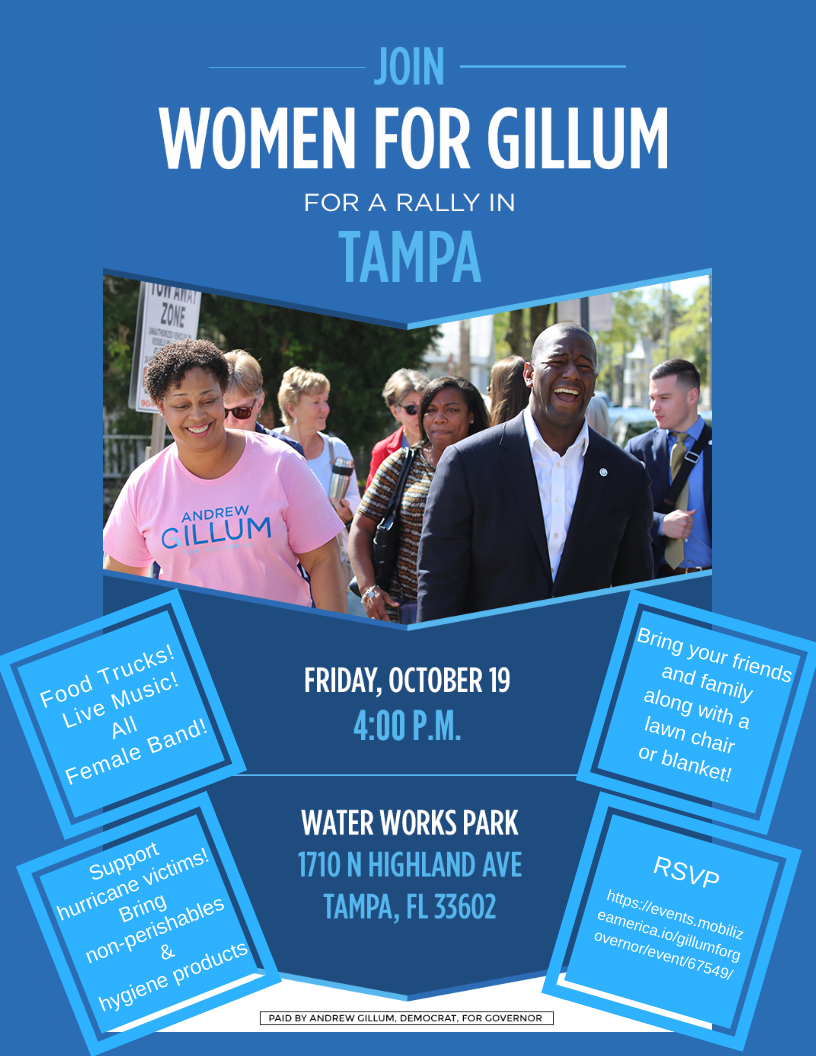 Meanwhile … Former U.S. Senator backs Reform Party ticket for Governor — Former U.S. Senator and presidential candidate Mike Gravel is endorsing the Reform Party candidates for Florida Governor. "I am pleased to put my full support behind Darcy Richardson and Nancy Argenziano on the Reform Party ticket in Florida," Gravel said. "Republican and Democratic elites have rejected the empowerment of regular citizens at every turn." From 1969 to 1981, Gravel served as the U.S. Senator from Alaska and is best known for his role in the release of the Pentagon Papers and for helping to end the military draft during the Vietnam War. "I've admired Senator Gravel since the early 1970s and I'm deeply honored and humbled to have his support," said Richardson. In 2008, Gravel left the Democratic Party and joined the Libertarian Party, highlighting his agreement with their stance on foreign policy and the failed drug war.
— SCOTT VS. NELSON —
"Did Mitch McConnell just cut Bill Nelson a huge break by foreshadowing Medicare cuts?" via Steve Contorno of the Tampa Bay Times — McConnell said this week that cuts to entitlement programs — Washington-speak for Medicare, Medicaid and Social Security — are necessary due to rising federal deficits. "It's a bipartisan problem: unwillingness to address the real drivers of the debt by doing anything to adjust those programs to the demographics of America in the future," the Kentucky Republican told Bloomberg News. Nelson doesn't expect that will go over well in Florida, home to 1.9 million Medicare recipients and where nearly one-in-five residents retirement age or older. "Mitch McConnell made a big mistake yesterday: he gave away his real intentions," Nelson said. "You let the seniors of this state know the Majority Leader is thinking about cutting Social Security and Medicare, they're not going to be too happy."
"Nelson shifts focus to campaign: I've 'done everything I can do' to help Floridians affected by hurricane" via Jeffrey Cimmino of the Washington Free Beacon — "I'm going to campaign," Nelson said. "I've spent the last week in the Panhandle in those storm-ravaged counties, and have done everything I can do and they know to call me if they are getting any hiccups. But in the meantime, I'm going to continue to make my case to the people." Nelson met with scientists and gulf businesses in St. Petersburg in his first appearance outside the Florida Panhandle since the storm hit last week. During his appearance in St. Petersburg, Nelson criticized the environmental record of his Republican opponent, Gov. Scott. Unlike Nelson, Scott has stayed in North Florida to oversee recovery efforts. "I'm going to say this. We've got to let folks know that this man helped us," Gadsden County Sheriff Morris Young said of the Republican candidate.
New Nelson ad talks 'independence' — In "Closer," Nelson asks a question: "Who has the independence to put Florida first?" … "When President Trump as for something that's good for him and bad for Florida, I'll know what I do. I'll say no. And we all know what Rick Scott will do."
To view the ad, click on the image below:
"Florida handed $200 million to Rick Scott donor amid massive contribution to Scott's Super PAC" via Matthew Cunningham-Cook of The Intercept — The transactions came in the run-up to the 2016 presidential election. Scott ran the pro-Trump Super PAC at the same time he served as a trustee of the State Board of Administration. The SBA manages the state's investments, about 80 percent of which are for the state pension fund's 1 million members and retirees. On September 26 of that year, Stephen Feinberg, the CEO of the sprawling private-equity firm Cerberus, donated $500,000 to Rebuilding America Now, Scott's pro-Trump Super PAC. One week later, the SBA made a $200 million commitment to a high-fee, high-risk Cerberus fund, Cerberus FSBA Levered Loan Opportunities Fund LP. Feinberg made another $975,000 contribution to Scott's Super PAC one month later, on November 3, making Feinberg its fifth-largest donor. Scott is one of three trustees of the SBA, but neither the SBA investments nor the Cerberus donations appear to violate any state or federal rules. And the Cerberus investments represent a small fraction of the Florida pension fund's more than $150 billion in assets.
"Scott's post-Michael media mentions jump 400 percent" via Matt Dixon of POLITICO Florida – When Scott announced earlier this week that he would step away from the campaign trail to focus on the recovery from Hurricane Michael, the Republican traded in stump speeches and retail handshakes in the U.S. Senate race for a benefit no other Florida politician can claim: Endless free media exposure. The decision, made three weeks before election day, appears to being paying off. Since the massive storm rammed into the Florida Panhandle on Oct. 11, Scott was either mentioned or interviewed on television 6,417 times, a massive spike compared to his pre-storm exposure, according to media monitoring services TVEyes and Critical Mention. By comparison, Nelson was mentioned 1,119 times during the same period.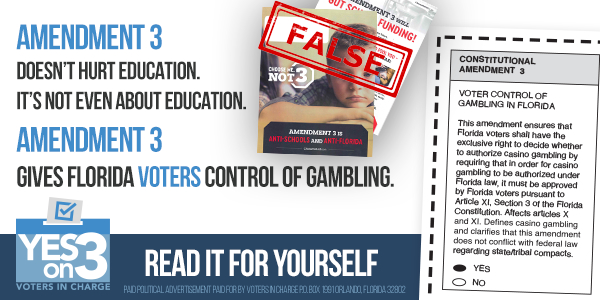 — PROGNOSIS? —
The U.S. House has more of a chance to go blue in three weeks than it does to stay red, according to Larry J. Sabato's Crystal Ball, a political forecasting service published by the University of Virginia's Center for Politics. 
"A race-by-race analysis of Democratic House targets shows the party is close to winning the majority, but they do not have it put away, in our judgment, with Election Day less than three weeks away," writes managing editor Kyle Kondik.
A 23-seat net gain is needed, and "barring a big, positive late change in the political environment in favor of Republicans, the bare minimum for Democratic House gains is in the mid-to-high teens," Kondik continues. 
Of course, there are some Florida kinks in the Democrats' plans. 
'Heartburn' in CD 27: Nationally, Democrats sought to take over four open seats where their candidates were favored. But in CD 27, where Democrat Donna Shalala is vying to replace retiring Republican incumbent Ileana Ros–Lehtinen, there have been a few speed bumps. "If Democrats flub any of these four races, FL-27 is the one they would lose, and the uncertainty there is what could cause the Democrats to come up short in this category." 
Elsewhere: Republican South Florida Congressman Carlos Curbelo's seat is "Lean Republican," per the Crystal Ball. He's holding up better than other Hillary Clinton-won districts that Democrats are targeting. Democrat Stephanie Murphy's seat remains "Likely Democratic." 
No surprise: Statewide, the hotly contested races for Governor and the U.S. Senate are tossups, per the Crystal Ball. 
 — NOTES FROM THE CAMPAIGN TRAIL —
"Elizabeth Warren endorses Nikki Fried for Ag. Commissioner" via Jacob Ogles of Florida Politics — The gesture marked the first major endorsement that Warren, Massachusetts' senior U.S. Senator, issued personally for any statewide candidate seeking office in Florida. "The status quo has failed the people of Florida," Warren said. "Big polluters control the state's water policy and the NRA runs the concealed weapons permit process. "It's time to elect a leader who will stand up to corporate greed and help Floridians in the fight to take their state back. "Nikki Fried is that fighter, she will make sure the voices of regular people can finally be heard over special interests — I'm proud to endorse her for Commissioner of Agriculture and Consumer Services."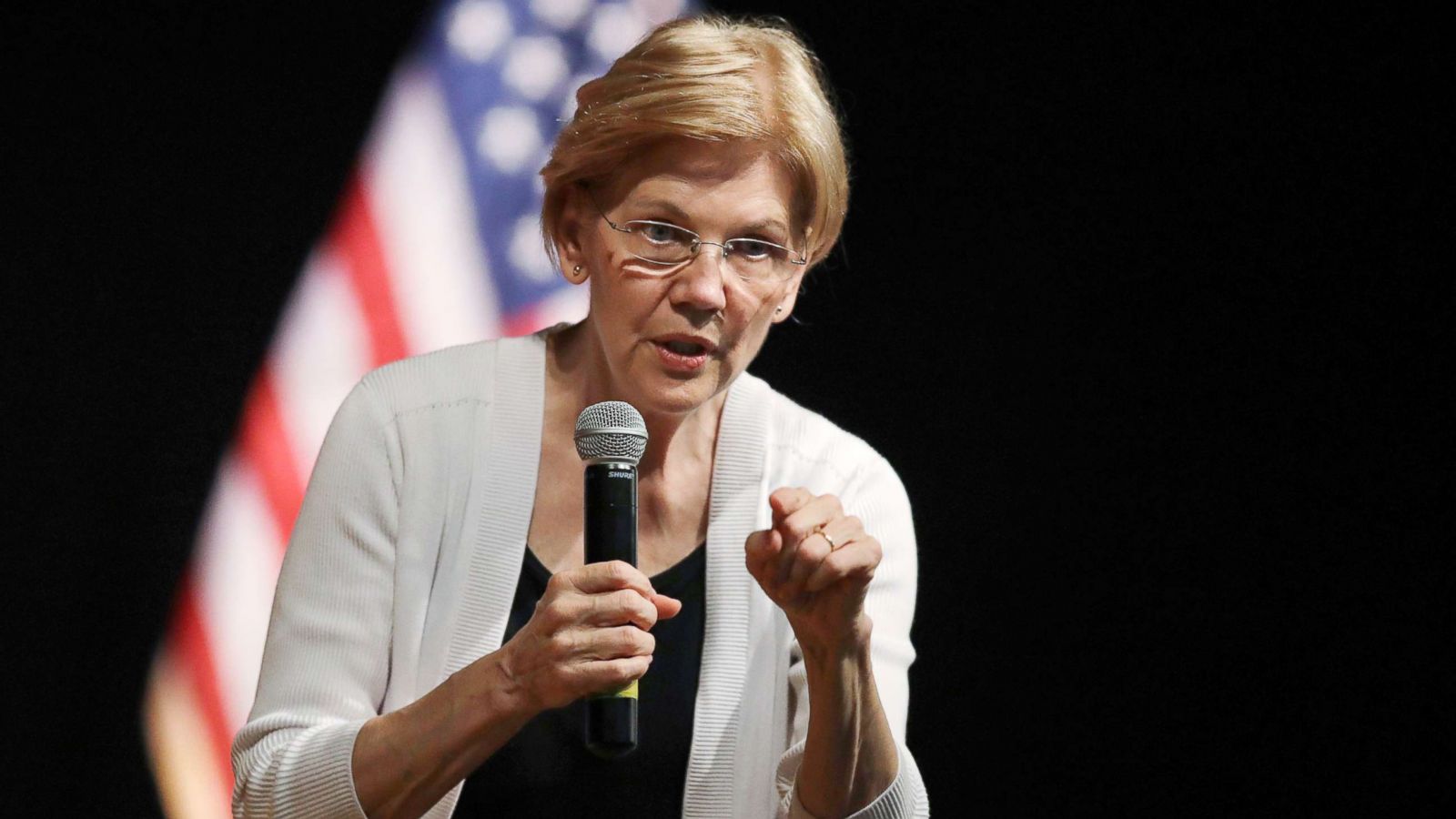 "Florida Chamber backs Matt Caldwell for Ag. Commissioner" via Ryan Nicol of Florida Politics — Caldwell has hauled in a new endorsement from the Florida Chamber of Commerce as he continues his campaign to be Florida's next Agriculture Commissioner. Caldwell is competing against Democratic nominee Fried. But the Florida Chamber argues Caldwell's experience makes him the superior candidate. "Matt Caldwell is a seventh generation Floridian with roots firmly planted in Florida's agriculture community," said Mark Wilson, president and CEO of the Florida Chamber. "His public service and dedication to ensuring Florida's job creators and our economy remain strong are priorities that are good for Florida families."
"Gun safety group to spend additional $1.8M on Fried, Sean Shaw campaigns" via Samantha Gross of the Miami Herald — Everytown for Gun Safety, a gun-control group co-founded by former New York Mayor Michael Bloomberg, said that in addition to throwing $2 million behind Democratic candidates seeking Florida cabinet positions, it will be dedicating $1.8 million solely to agriculture commissioner nominee Fried and attorney general hopeful Shaw. The organization supports "gun-sense" candidates like Fried, who called for a full audit of the concealed-weapons permit process, and Shaw. Fried's call for reform has been a marquee issue on her campaign. Fried, who owns a gun and has a concealed-weapons permit, released a video and letter last month distancing herself from the NRA with a clear message: "I won't be beholden to you." The agriculture commissioner's office oversees the concealed-weapons permitting process.
"Poll: Overwhelmingly, Florida voters want to expand Medicaid coverage" via Adam Smith of the Tampa Bay Times — If you wonder about the constant health care talk from Democratic candidates this year, a newly released national Kaiser Health Tracking Poll that included an oversampling of Floridians shows why … 59 percent of Floridians want to expand Medicaid to cover more low-income people, and 34 percent want to keep it as it is today … 44 percent of registered voters said they would be more likely to support a candidate who will protect the Affordable Care Act, and 38 percent said they would be more likely to back a candidate wanting to repeal it … 43 percent of Florida voters support passing a national health plan — "Medicare-for-all" — and 33 percent oppose it … 69 percent would be more likely to support a candidate who wants to maintain protections for pre-existing conditions, and 55 percent of residents said they had a family member with a pre-existing condition.
Happening today — State political candidates and committees face a deadline to file reports showing finance activity through Oct. 12.
"Realtors put another $2.9 million into ballot measure" via the News Service of Florida — The industry group Florida Realtors last week contributed another $2.9 million to a campaign aimed at passing a property-tax proposal on the November ballot. The group as of Friday had sent an overall total of $9.56 million to a political committee known as Amendment 2 is for Everybody. The political committee spent nearly $1.12 million from Oct. 6 through Friday, with most of the money going to advertising, and had about $2.3 million in remaining cash on hand. The proposal, which will appear as Amendment 2 on the Nov. 6 ballot, would extend a property-tax cap for commercial and other non-homestead properties.
"Does congressional candidate Michael Waltz's company still hold 'women-owned' status?" via Jacob Ogles of Florida Politics — Waltz, CEO for Metis Solutions, won the Republican nomination to succeed DeSantis in Florida's 6th Congressional District. He faces Democrat Ambassador Nancy Soderberg. And for eight years, he has worked at Metis Solutions, a company founded in 2010 by Mary Beth Long, the first woman confirmed by the Senate as Assistant Secretary of Defense. The business provided strategy and policy support to military and corporate clients, and since 2012 pulled in more than $100 million in federal contracts, mostly through the Defense Department. But Long in 2016 sold Metis in a private equity deal. Long could not be reached for comment but her staff said they did not believe she had any more ownership in the company. Now Waltz serves as CEO, Long's former job. A search of federal contracts for Metis Solutions continues to show "women-owned" status still on many projects, even some contracts that started as recently as last month.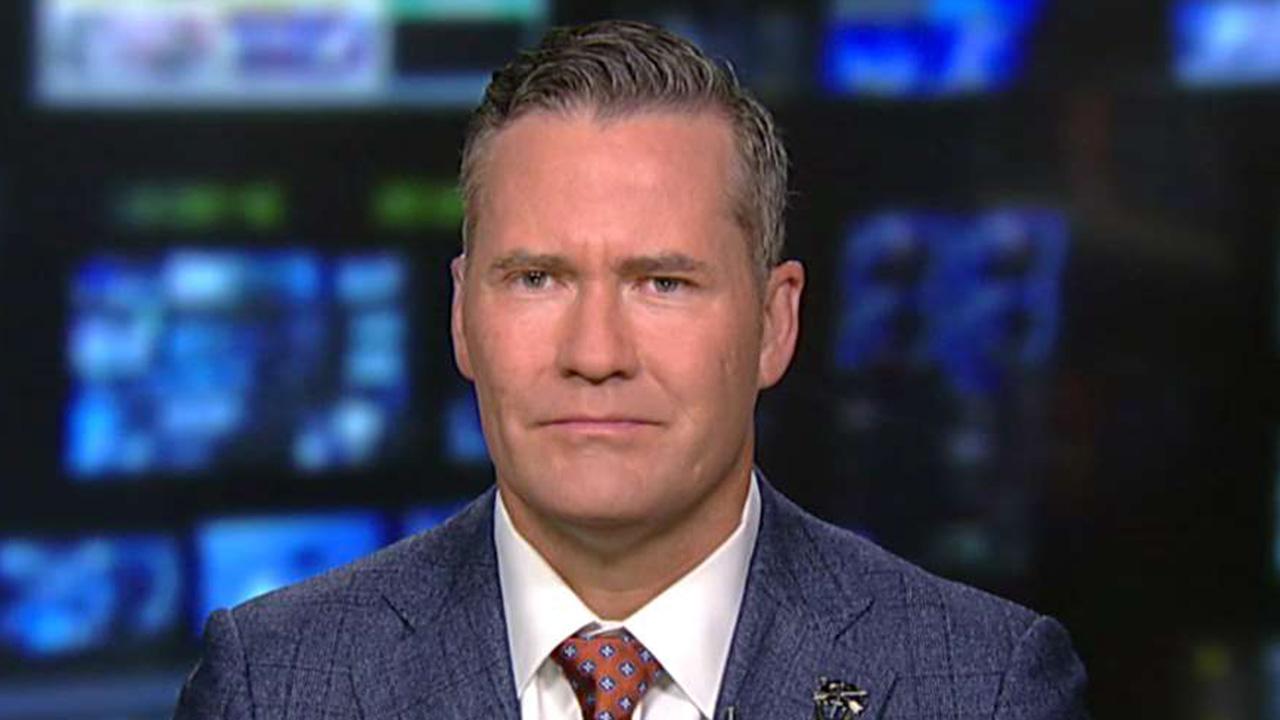 "Steve Scalise to rally for Mike Miller in Orlando" via Steven Lemongello of the Orlando Sentinel — Scalise, of Louisiana, was seriously injured in a shooting at a congressional baseball game practice last year. He will be joined at the 10:30 a.m. rally at Orlando Executive Airport by Central Florida officials and first responders. The event is open to the public. Miller is running against Democratic U.S. Rep. Stephanie Murphy for Florida's 7th Congressional District, which includes Seminole County and parts of Orange County.
"New Chris Hunter ad says Gus Bilirakis 'sold out' to drug companies" via Janelle Irwin Taylor of Florida Politics — "Gus Bilirakis inherited his seat in Congress, took more drug money than any current Florida Congressman, then sponsored the law that let drug companies push more opioid pills," the ad begins. Bilirakis was one of six co-sponsors of the 2016 "Ensuring Patient Access and Effective Drug Enforcement Act" that scaled back the Drug Enforcement Agency's ability to halt shipments of drugs that posed a danger to the public. "As a former FBI agent and federal prosecutor, Chris Hunter put crooked drug company executives behind bars," the ad went on to say. The "Sold Out" ad paid for by Hunter's campaign indicated Bilirakis accepted $80,850 from drug companies.
To view the ad, click on the image below:
"Charlie Crist has $2.3M banked for CD 13 re-election bid" via Florida Politics — Crist added more than $188,000 to his campaign account between early August and the end of September … $114,000 of that cash via individual donors, including $104,000 contributions exceeding the threshold requiring donor names to be disclosed. Two dozen of those donors chipped in $2,700 apiece, the maximum allowable individual contribution to a congressional campaign. The balance of the new receipts came in from PACs, with the National Association of Realtors Political Action Committee leading the way with a $5,000 check. Other household names on his list were AFLAC, AT&T, Merck, UnitedHealth Group, Wells Fargo and UPS.
"Clean energy advocacy group to launch ad blitz supporting Carlos Curbelo" via Ryan Nicol of Florida Politics — Citizens for Responsible Energy Solutions (CRES) is a Washington, D.C.-based group which aims to support Republicans who push for clean energy policies in Congress. The organization endorsed Curbelo back in June during the primary campaign. Now, it's dropping $221,000 on a radio, digital, mail and phone ad buy supporting Curbelo against Democratic challenger Debbie Mucarsel-Powell. CRES is linking to a new 30-second spot on its website titled "Independent Voice," highlighting Curbelo's environmental record.
To view the ad, click on the image below:
New DCCC Spanish-language ad blasts Maria Salazar as #ConTrumpNoConMiami — A new ad from the Democratic Congressional Campaign Committee paints "#BravoTrump Salazar" as "completely in line" with Trump's policies "both on Twitter and IRL (in real life, not the retiring Congresswoman)." The new ad also highlights how she has been endorsed by a group that wants to privatize Social Security and Medicare.
To watch the ad, click on the image below:
— DOWN BALLOT —
What Evan Power is reading – "Hardee County ballot blunder could impact statewide races" via Jacob Ogles of Florida Politics
"Bob Cortes shares son's story, his commitment to free-market health care, in Spanish radio ad" via Scott Powers of Florida Politics — In the 60-second radio ad, Cortes, a New York native and running for re-election in House District 30, speaks about how he and his wife Virginia were living in Puerto Rico when they realized their son needed more medical help than he could receive on the island. So, they moved to Central Florida where he received such care, although he eventually succumbed. The story is of the Cortes's first son, Bob Jr., who was born with cerebral palsy and died in 1990. Through the struggle, Cortes became appreciative of the free-market health care system and quality of care his son received, and the struggle has led to his commitment to it, he says in the commercial. The ad also is an homage to family.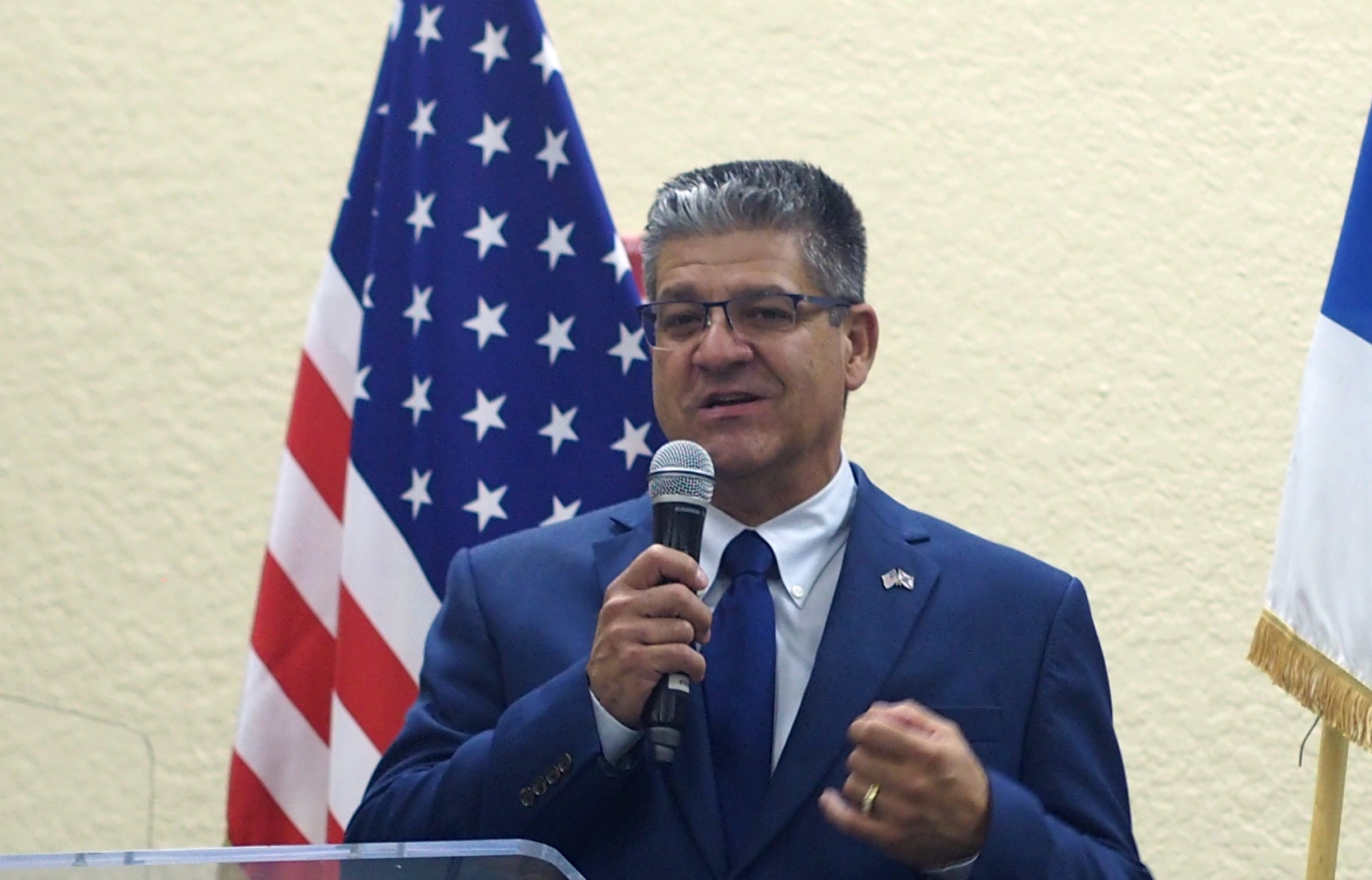 "Tony Mowry confronts James Buchanan about district-hopping" via Jacob Ogles of Florida Politics — Democrat Mowry started a Tiger Bay forum in Sarasota by attacking Republican opponent Buchanan's perpetual candidacy. "He's a wealthy politician looking to buy his way into office," said Mowry. "It makes me angry he thinks he can run in multiple parts of the county after trying his hand in multiple districts." Buchanan in February lost a special election in Florida House District 72 to Democrat Margaret Good. Buchanan ran in that race after initially filing to run in District 71, but then changing seats after the resignation of state Rep. Alex Miller. Now he's running in District 74. But Buchanan, who grew up in the district, said he never expected to find himself running in three districts within two years. "When I ran in District 72, it was a humbling experience, an incredible experience," he said. "I wasn't planning on running again."
"Internal poll shows HD 115 race could come down to the wire" via Florida Politics — The race to succeed term-limited Republican Rep. Michael Bileca in House District 115 is shaping up to be closer than expected, according to a new poll commissioned by allies of Democratic nominee Jeff Solomon. The Kitchens Group poll found voters in the district the heretofore GOP-leaning district are split down the middle, 45-45 percent, over whether they want a Republican or Democrat to represent them in the state House next year. Another 8 percent of voters said they didn't see a difference between the two major parties while 2 percent said they were unsure which they preferred. When Solomon and Republican nominee Vance Aloupis were pitted against each other by name, Solomon came out on top 47-42 percent with 11 percent undecided. In both instances, independent voters made the key difference.
Holly Raschein airs first TV ad in re-elect bid — The Key Largo Republican is airing her first TV spot of the cycle, running throughout her Florida Keys and South Miami-Dade House District 120. In the ad, Raschein reminds constituents of her fifteen years of service — first as a legislative aide to a Republican (the late Ken Sorensen), and then to a Democrat (Ron Saunders), before running for the seat herself in 2012. She stresses experience and knowledge are essential to successfully represent this unique district, and that she's always ready to "work with anyone, anytime, for our home district."
To view "All of Us," click on the image below:
"Charter schools aren't included in school ballot measure. They're not happy about it." via Colleen Wright of the Miami Herald — Several charter schools operated by the Miami-based charter conglomerate Academica have been sharing a critical flier informing parents that charter schools will not benefit from the Miami-Dade County Schools property tax referendum on the Nov. 6 ballot. "Many of you have asked about the Miami-Dade School Referendum Question and what it means for your child's school," the flier read. "Therefore, we'd like to provide you with the latest information." … Although the flier does not oppose the referendum, in bold, it reads, "The School Board has not committed to share this money with your child's school, or any other public charter school, at this time."
— EDITORIAL ENDORSEMENT ROUND-UP —
The Orlando Sentinel unveiled three endorsements for Democrats in closely watched races this cycle. The opinion branch of the paper is supporting Democrat Gillum over Republican DeSantis in Florida's race for Governor, writing, "It's time for a change. Time for some new ideas." The team is backing Democratic incumbent U.S. Sen. Nelson, in part because it is very anti-Scott: "If anything, Scott will further the political tribalism that's dividing this country, to the peril of us all." Further down the ballot, Democratic incumbent Congresswoman Stephanie Murphy, of Orlando, received the paper's support. Murphy "will serve her constituents well in these troubled times," writes the editorial team.
TCPalm, which covers the Treasure Coast, backed Republican incumbent Congressman Brian Mast over Democratic challenger Lauren Baer "because he has devoted his first term to demonstrable action on the environmental crisis facing District 18, where toxic blue-green algae tainted our waterways again this year."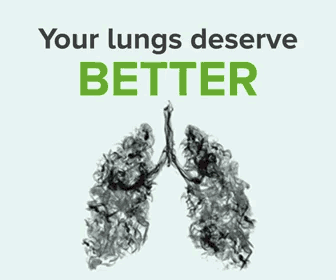 — STATEWIDE —
Happening today — The Florida Department of Economic Opportunity will release September unemployment figures, 10 a.m.
"PSC opens fresh hearings into sale of Vero Beach's municipal utility to FPL" via Michael Moline of Florida Politics — Thursday's hearing centered on the Civic Association of Indian River County's challenge to a $116.2 million "acquisition adjustment" that FPL would levy against its ratepayers. "They're saying that without these special favors that they want from the commission that they just can't do the deal," said Lynne Larkin, an estates and transactional attorney and former city commissioner representing the watchdog group in her first foray into utility regulation. "Our position is that there hasn't been enough negotiation, and enough putting your foot down and saying, 'Yeah, you can make this better,'" she said. "This deal can go forward. But, for some reason, the will of our government has not been such to put their feet to the fire."
"Tests confirm red tide on Brevard County beaches" via Jim Waymer of Florida Today — Tests this week confirmed that the same red tide blooming in Southwest Florida over the past year has indeed struck the Space Coast, raising the specter of more dead fish, beachside coughs and disappointed tourists on the horizon. Onshore winds could continue to push patches of the toxic algae from the Gulf Stream to Brevard County beaches this week, forecasters said. And conditions here have been ripe for red tide, biologists add, because coastal waters are chronically primed by the nutrients the algae thrives upon — partially served up by us in the form of fertilizers and sewage.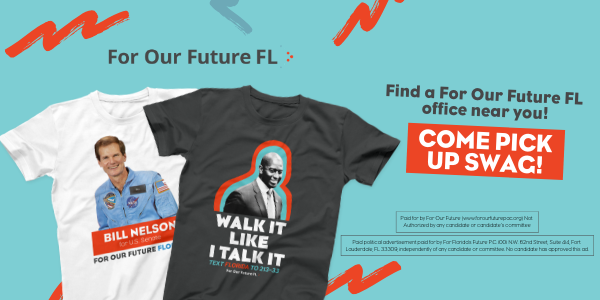 — OPINIONS —
"Leo Longworth, Matthew Surrency: Don't be misled — Amendment 1 is a tax shift, not a tax cut" via Florida Politics — Our state politicians are calling Amendment 1 a "tax cut," but it's actually a tax shift. A few property owners will benefit, but millions of us will pay for it. Amendment 1 would give a tax break to only one-fourth of those who own Florida properties. That means three-quarters of us would NOT benefit. We believe Florida's tax system should work for all homeowners, across the board, not just a few. Why should the state politicians get to pick who wins and who loses? As leaders of statewide organizations, we're hearing from our peers, and they know this plan doesn't work. Most of us would carry a bigger tax burden … perhaps even a property tax hike. If you rent, you're not off the hook either. Landlords are likely to pass on their increased share of the property tax burden to their tenants. Don't be led astray by the false promise of Amendment 1. Vote No.
— MOVEMENTS —
Personnel note: Veterans Florida launches search for new executive director — Veterans Florida, a nonprofit corporation that assists veterans in the transition to civilian life, named Career Services Program Director Joe Marino as interim executive director. Mariano succeeds Bobby Carbonell, who recently stepped down to become Innovation Program Officer at the Air Force National Guard. The Veterans Florida Board of Directors is currently searching for a permanent replacement and is accepting applications from interested individuals on the group's website. "I'm very proud of the accomplishments that Veterans Florida made during my time as Executive Director," Carbonell said. "It was a privilege to work alongside the Veterans Florida staff and Board of Directors as we carried out our mission to place veterans in new careers, help them start new businesses and market Florida as the nation's most veteran-friendly state."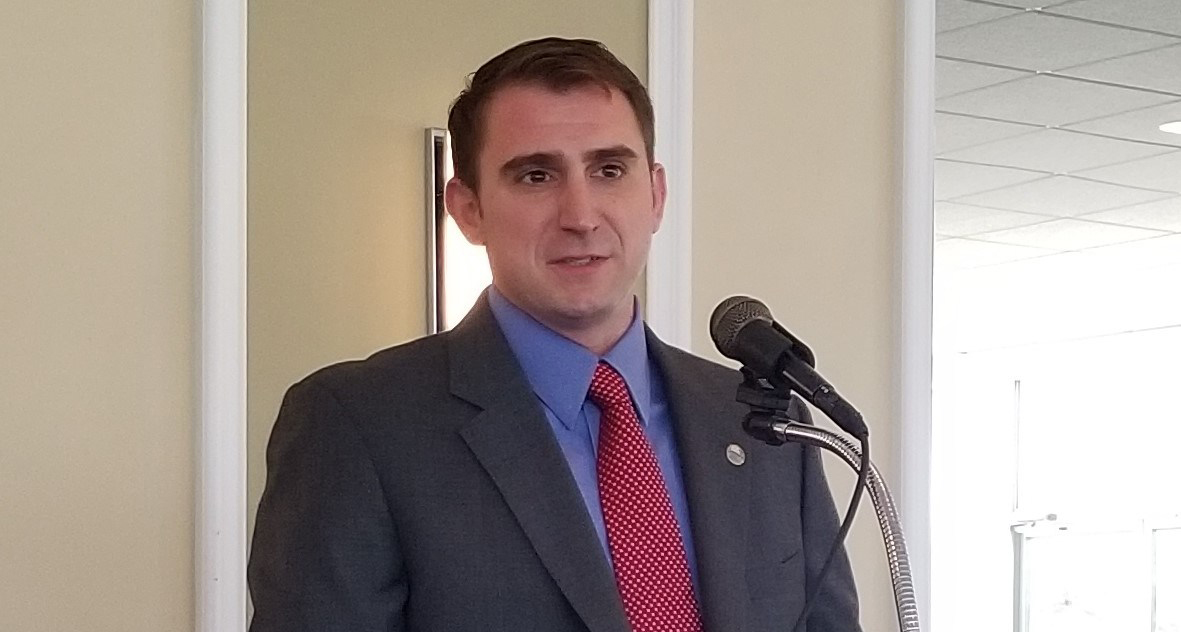 New and renewed lobbying registrations:
Brian Ballard, Christopher Hansen, Ballard Partners: Cardinal Health
Frank Bernardino, Anfield Consulting: Shark Allies
Rachel Cone, Mercer Fearington, James McFaddin, Southern Strategy Group: Validity Diagnostics
Chris Snow: Utilities Inc. of Florida
Robert Stuart, GrayRobinson: Florida Association of Healthy Start Coalition
— WEEKEND TV —
Facing South Florida with Jim DeFede on CBS 4 in Miami: The Sunday show provides viewers with an in-depth look at politics in South Florida, along with other issues affecting the region.
Florida This Week on Tampa Bay's WEDU: Moderator Rob Lorei hosts a roundtable St. Petersburg Mayor Rick Kriseman, political consultant April Schiff, Tampa Bay Times political editor Adam Smith and Zac Anderson, political editor of the Sarasota Herald-Tribune.
In Focus with Allison Walker-Torres on Bay News 9: This week's show will discuss Amendment 13, which would phase out commercial dog racing and wagering in Florida by 2020. Joining Walker-Torres are Longwood Mayor Ben Paris; Kate MacFall, co-share of the Protect Dogs-Yes on 13 campaign; Sonia Stratemann, vice chair of Protect Dogs-Yes on 13 campaign; and Paul Hawkes, Florida Greyhound Association.
Political Connections on CF 13 in Orlando and Bay News 9 in Tampa/St. Pete: A discussion with Attorney general candidates Sean Shaw and Ashley Moody. Also, PolitiFact Truth-O-Meter will rate a claim made against Democratic gubernatorial candidate Gillum.
The Usual Suspects on WCTV-Tallahassee/Thomasville (CBS) and WJHG-Panama City (NBC): Host Gary Yordon will speak with attorney Sean Pittman and News Service of Florida political reporter Dara Kam.
This Week in Jacksonville with Kent Justice on Channel 4 WJXT: Florida Chief Financial Officer and State Fire Marshal Jimmy Patronis will talk recovery efforts in the Florida Panhandle after Hurricane Michael. Bonnie Carroll, president and founder of Tragedy Assistance Program for Survivors (TAPS), will discuss how she turned the tragic death of her husband, Brigadier General Tom Carroll, into the national nonprofit 501(c)3 veterans service organization. Martha Mertz, founder, ATHENA International, will discuss eight principles of the ATHENA Leadership Model and her journey in creating the internationally acclaimed program. Also appearing is Ellen Sullivan, director of the Jacksonville Women's Business Center.
This Week in South Florida on WPLG-Local10 News (ABC): Co-hosts Michael Putney and Glenna Milberg host a debate between candidates for Florida's 26th Congressional District: incumbent Republican Congressman Curbelo and Democrat challenger Debbie Mucarsel-Powell. Also, an interview with Republican gubernatorial candidate DeSantis.
— ALOE —
"Disney building new resort on former River Country site" via John Gregory of Orlando Rising — A new resort and Disney Vacation Club property will open at Walt Disney World in 2022 on what was once the home of River Country water park. Sandwiched between Disney's Wilderness Lodge and the Fort Wilderness Resort & Campground, the deluxe resort will be "nature-inspired" to blend in with its surroundings along Bay Lake. It will include more than 900 hotel rooms and DVC villas — but contrary to rumors reported about the project in recent months, it will not be entirely for DVC members. "This resort experience will be a celebration of Walt Disney's lifelong love and respect for nature, with some fun and even surprising accommodation types that families will find irresistible," said Terri Schultz, senior vice president and general manager of Disney Vacation Club. The new resort has not yet been named.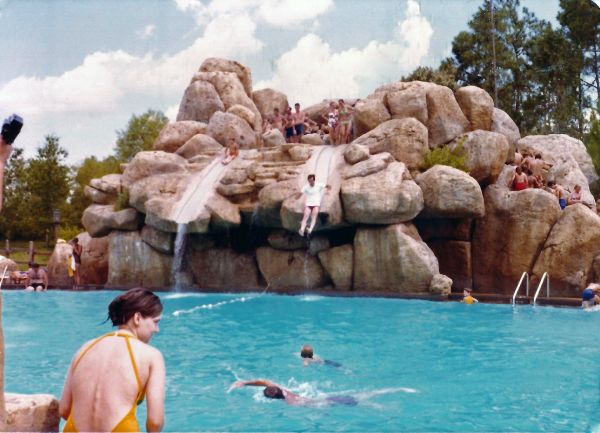 "Hi Mickey, 'Bye Mickey: 6 Disney parks on 2 coasts in 1 day" via Mike Schneider of The Associated Press — Heather and Clark Ensminger breathed sighs of relief when their Los Angeles-bound plane took off from Florida on time: Their biggest hurdle was now eliminated for achieving their goal of visiting six Disney parks on two coasts in one day. They succeeded Wednesday, visiting four Disney parks in the Orlando, Florida, area and two in Anaheim, California, with a 2,500-mile cross-country flight and two time zones in between, all within 20 hours. A camera crew from Disney World's publicity office tracked them down for an interview, and they were stopped by Disney guests who recognized them from media reports. They also updated friends and fans of the Disney parks throughout the day, with posts on a Facebook page for Heather Ensminger's travel-agent business. "A couple months ago, I was having a hard time with the anniversary of my dad's death and my husband began planning the trip without letting me know," Heather Ensminger said.
"Universal: Butterbeer sales top 20 million" via Dewayne Bevil of the Orlando Sentinel — Butterbeer sales at Universal Orlando have topped to 20 million mark, the resort says. That's a lot of foamy mustaches on muggles. The beverage first went on sale at the Wizarding World of Harry Potter at Universal's Islands of Adventure theme park in 2010. Butterbeer sales passed the 1 million mark the next year. The drink — which has a butterscotch/shortbread cookie flavor — comes in frozen and hot varieties as well as the original recipe, which was approved by "Harry Potter" mastermind J.K. Rowling. It has since been introduced as an ice cream flavor and is served at Universal's Wizarding World attractions in California and Japan.
Welcome to the world Timothy Raymond Spencer, the first son of Gina and Chris Spencer. He was born at 4:05 p.m. Wednesday afternoon (hours after Chris, a lobbyist with GrayRobinson, met with gubernatorial candidate DeSantis). Baby and mom are happy and healthy.
Tweet, tweet: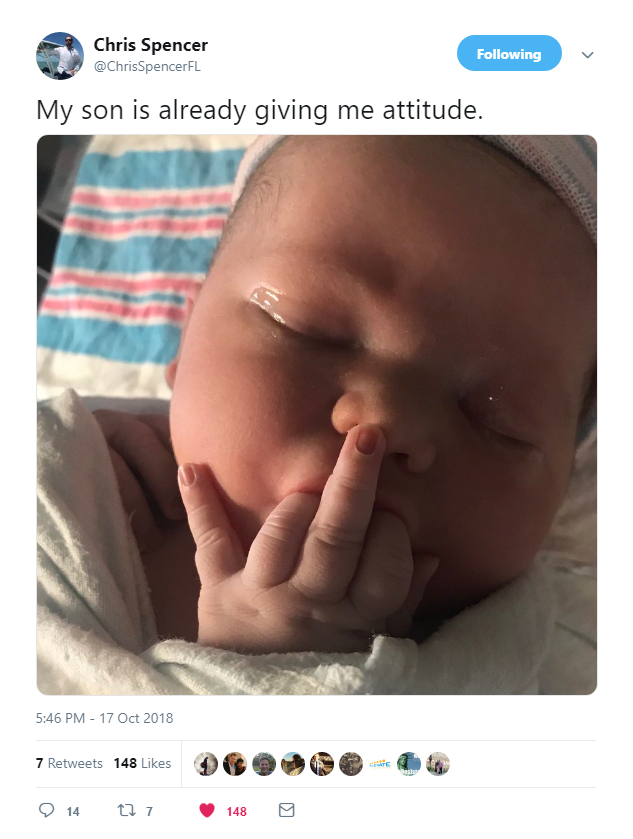 Happy birthday to our friends Tiffany Carr and Rick Lindstrom, state Rep. Ramon Alexander and WFSU-FM's Tom Flanigan.