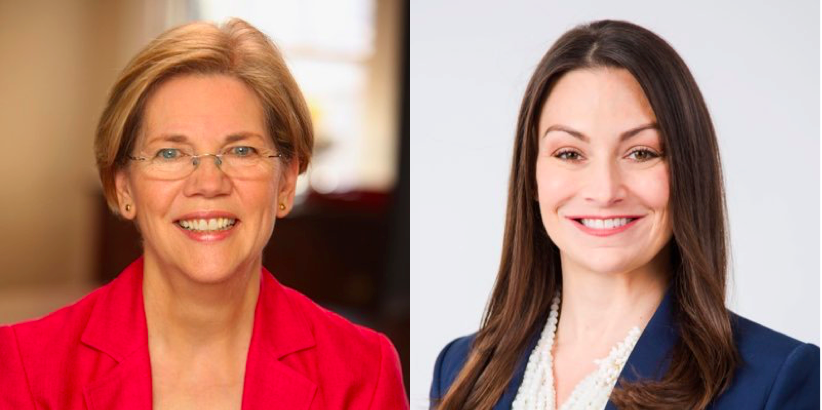 Democratic Agriculture Commissioner candidate Nikki Fried picked up an endorsement from U.S. Sen. Elizabeth Warren, a potential presidential contender for 2020.
The gesture marked the first major endorsement that Warren, Massachusetts' senior U.S. Senator, issued personally for any statewide candidate seeking office in Florida.
"The status quo has failed the people of Florida," Warren said. "Big polluters control the state's water policy and the NRA runs the concealed weapons permit process.
"It's time to elect a leader who will stand up to corporate greed and help Floridians in the fight to take their state back.
"Nikki Fried is that fighter, she will make sure the voices of regular people can finally be heard over special interests — I'm proud to endorse her for Commissioner of Agriculture and Consumer Services."
The backing comes on the heels of more state and national figures siding with Fried over North Fort Myers state Rep. Matt Caldwell, the Republican nominee.
Fried also recently secured the support of Emily's List, Ruth's List, and of Republican former state senator-turned-columnist Paula Dockery.
When Dockery issued an endorsement through Ruth's List, she said that came in part because of Caldwell's willingness to ignore constitutional amendments on land preservation and medical marijuana, Fried's main platform plank.
"Nikki believes — and I do too — that when the voters have spoken, elected officials need to act," Dockery said.
"Nikki is a fighter and I have no doubt that she will implement the directives the voters put in our constitution unlike those — like her opponent — who disregarded the voters with mere lip service."
Along with Warren, the support of women and women-focused groups could help boost a potential "Year of the Woman" narrative. Fried has noted that if she wins she would be the first woman elected Agriculture Commissioner.
Warren has close ties to the Progressive Change Campaign Committee, which earlier this year endorsed Andrew Gillum in his ultimately successful run for the Democratic nomination in Florida's gubernatorial race.
The Senator herself recently made news pushing back at accusations from President Donald Trump she had lied about her Native American ancestry. Pundits widely read the move as preparing for a 2020 challenge of Trump, who openly mocked the results.
Warren right now faces Republican challenger Beth Lindstrom as she seeks re-election this November to her Senate seat. RealClearPolitics shows Warren the heavy favorite based on what little polling has occurred in the Bay State this year.