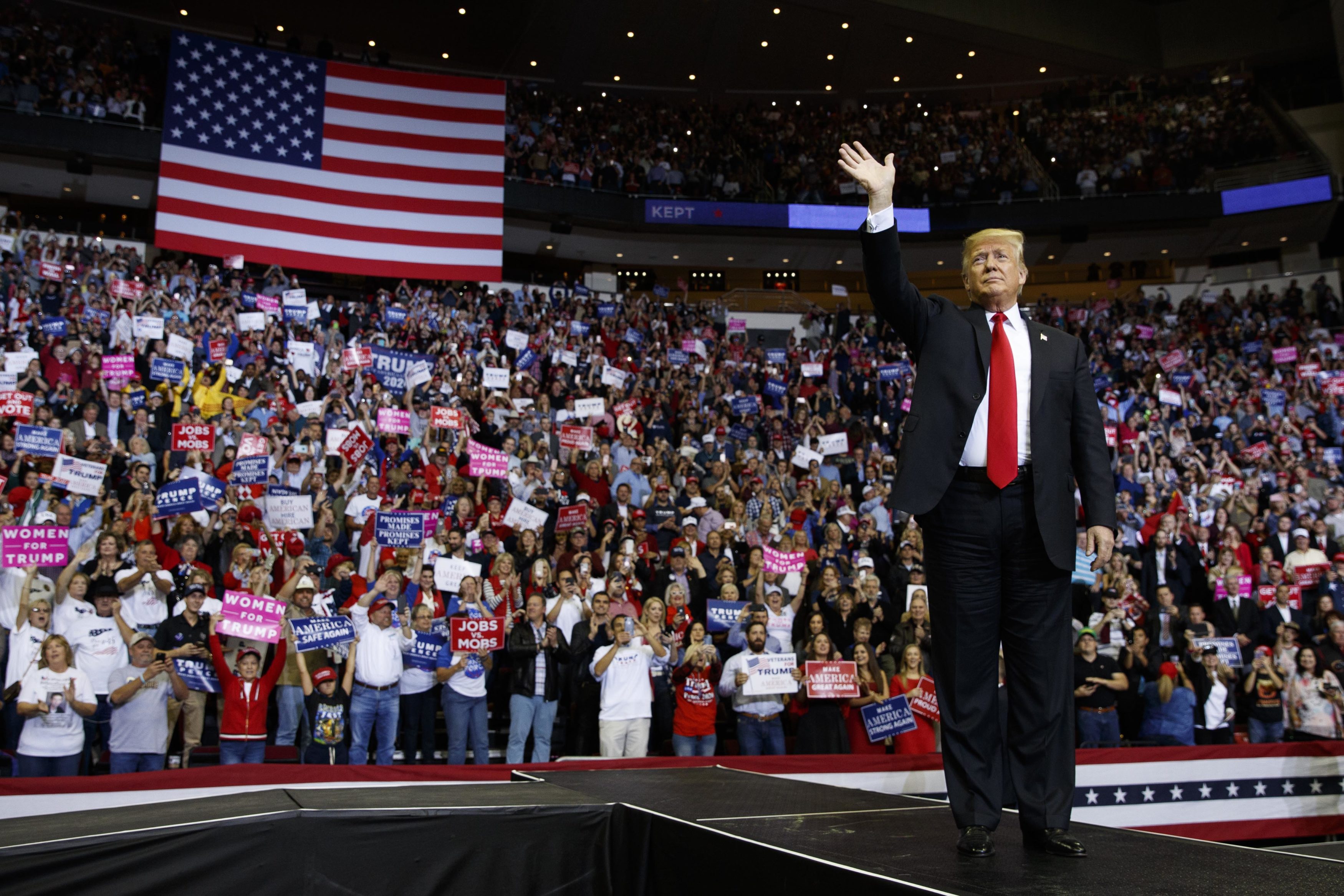 Speaking for nearly 90 minutes on a myriad of topics, President Donald Trump offered a rousing defense of the GOP's midterm performance Wednesday.
"Look at what happened in Florida," Trump said. "We did unbelievably well, winning the Senate and the governorship against two talented people."
Trump noted that "we weren't expected to win" in Florida, framing the victories as a vindication of what he has done as President.
Throughout his remarks, Trump kept circling back to wins in Florida, where he rallied twice in the final week, while dissing a Congressman who didn't want his help.
Echoing his Wednesday morning tweet in favor of Governor-elect Ron DeSantis, Trump spoke of the importance of DeSantis' election in the framework of 2020.
https://twitter.com/realDonaldTrump/status/1060138691778301953
"A man who happened to be a very smart person was running," Trump said, noting that the Ponte Vedra Republican was "not given much of a chance."
Regarding the Senate race, in recount territory currently, the President spoke of it as a done deal.
Democrat Bill Nelson "is a man who's been in office 44 years or something. He's not easy to beat. Rick Scott won and I helped him," Trump said.
"I think it was a great victory," Trump said, noting that "celebrities" came in to help Democrats Nelson and Gillum to no avail.
Trump said "The Governors' races were incredible" with wins against "talented and skilled opponents."
"Florida, Iowa, Ohio and Georgia … they don't get much bigger than that," the President said.
Trump also dismissed Republicans who stayed away from him in the campaign, such as U.S. Rep. Carlos Curbelo, who broke with Trump on immigration issues and rhetoric.
Trump pronounced the South Florida Republican's surname in an exaggerated Spanish accent, as part of a group of moderates who rejected potential Presidential help.
Cannily, President Trump did endorse another Florida Republican Congressional candidate … one who had resisted a rally with him.
https://twitter.com/realDonaldTrump/status/1059896399595225089
Michael Waltz will fill DeSantis' former seat in Congress after a rousing double-digit victory over the well-financed Democrat Nancy Soderberg.
On Election Day, DeSantis enthusiastically and presciently said that Trump would help close the deal with swing voters.
"From an economic perspective and a results perspective," DeSantis added, Trump's message is a "good message for folks."
"You people have to decide: if you're more concerned about tweeting than results, I respect that. That's your vote, you can do what you want. To me, it's all about results," DeSantis added.
Florida voters seemed to on Tuesday, yet again, take the President's word over that of his critics.