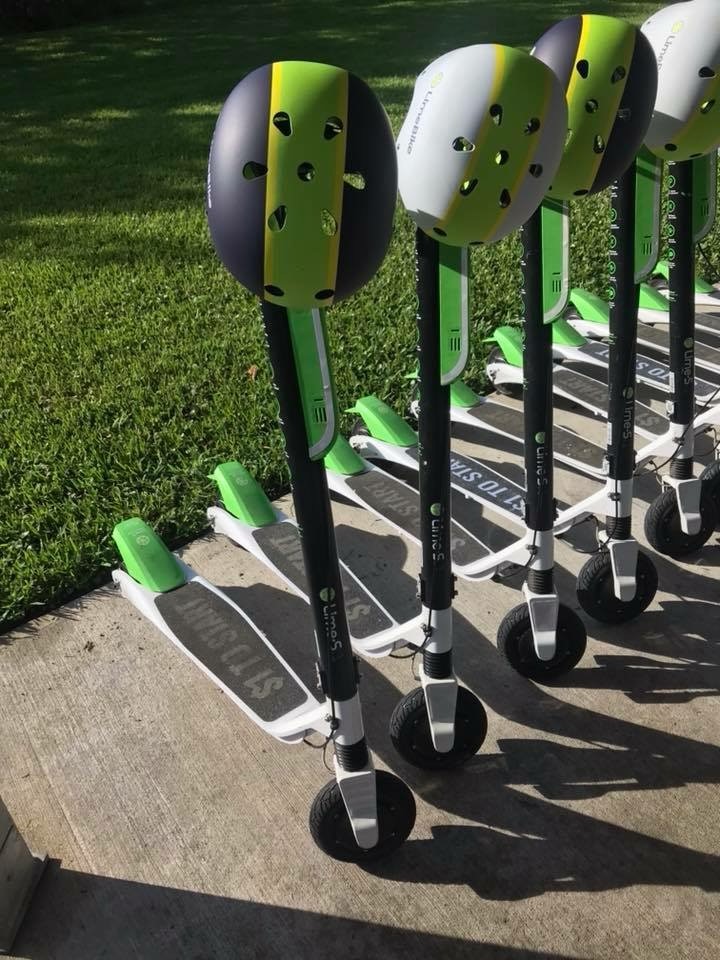 The ongoing regulatory battle surrounding bike sharing just ratcheted up a notch.
New lobbying registrations show Bird Scooters, the first electric scooter sharing company in the world, inked a deal with mega-lobbying firm Ballard Partners while competing dockless bike company Lime has retained Capital City Consulting and Skip has signed on with Southern Strategy Group.
The industry has hit a number of roadblocks over its short history: Questions over right-of-way, where the scooters are allowed and how cities can deal with the massive growth of the industry have dominated the discussion over the year-and-a-half since the battery-powered bikes started showing up in cities nationwide.
The business practices for bike sharing icompanies aren't too far off from those of auto ride-sharing companies such as Uber – which is coincidentally a major investor in the two-wheel sharing economy. Due to the lack of regulations, scooter companies enter new markets with little warning, taking communities and consumers by surprise. That has led to the perceived drawbacks of such businesses being magnified.
Scooter sharing companies have been welcomed by some communities, which see them as a great way to alleviate traffic congestion, however, other markets have soundly rejected the bikes. Last week, the city of Norfolk, Va., impounded 560 of Bird's scooters and slapped them with $93,000 in fines for "operating in [the cities] jurisdiction without permission."
Norfolk isn't the only local government to take drastic measures. Santa Cruz, Stillwater and Virginia Beach have done the same and some major higher-ed campuses, such as the University of Georgia in Athens, have reacted similarly.
Other ordinances, such as those regarding helmets and eye protection, have caused scooter co's to run afoul of the law in other cities. That concern is also significant for liability reasons — a large number of e-scooter riders have ended up in emergency rooms, sometimes due to equipment failures.
Scooter companies can't chain helmets to every bike, but some, including Bird and Skip, have taken steps to help enforce helmet laws. Bird has sent out thousands of helmets to their customers and Skip has plans to put "ambassadors" at rental locations to hand out helmets and offer safety tips to users.
In Florida, state law requires all motorcycle and moped riders to wear eye protection and riders under 21 years old and under to wear helmets. Those age 21 and older can forego head protection so long as they have personal injury insurance.
To turn the tide on cities giving them the boot, scooter companies are likely to push for a state-level regulatory framework allowing them to operate from the Panhandle to South Florida. Four-wheel ride sharing companies pushed for the same, and notched a victory following the 2017 Legislative session when Gov. Rick Scott signed a statewide regulatory framework bill into law.
The equally fast-growing vacation rental market has been aiming to get their own bill through the Legislature for a few years now, though the industry's 2018 effort ended unsuccessfully. In the meantime, Airbnb has inked individual deals with dozens of Florida counties, including some of the biggest tourist markets in the state.
But with a trio of the state's top-earning lobby firms on the job, scooter companies might just get their wish.