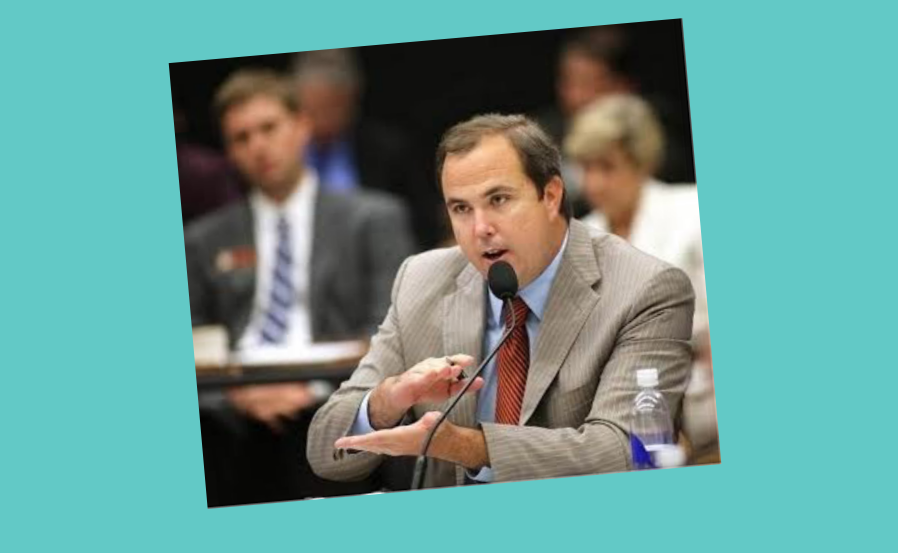 Gov.-elect Ron DeSantis this morning heaped praise on state Sen. Joe Gruters, Republican Party of Sarasota chair and a top contender to lead the Republican Party of Florida.
"The one guy that has really come out is Joe Gruters," DeSantis said. "He would be a great pick. We have 67 county chairmen, and Joe has really been a first among equals in many ways in what he's done with the Sarasota party. They always have excitement going on there. They have people engaged in the party, and they did a good job of turning out voters in Sarasota for us. He's somebody who's proven he can be effective."
The support of the state's top Republican elected official likely assures Gruters will succeed outgoing chair Blaise Ingoglia as the leader for the state party, who announced this week he would not seek another term.
That's a dramatic change in the state of the race over a week of mixed messages and heavy jockeying. As recently as last weekend, Gruters wasn't in the mix or considering a run, he said.
"It wasn't on my radar," Gruters told Florida Politics. "The opportunity came out of nowhere."
But while Gruters' sudden entry into the race and ascension to frontrunner status may be new, his roots in party leadership run long. He has served as chairman of the Republican Party of Sarasota for 10 years and served as vice president of the state party in 2016.
Several sources say it's his connections to President Donald Trump that put him in line for the state chair position.
Gruters served as co-chair of Trump's Florida campaign in 2016, alongside Susie Wiles, who this year ran Ron DeSantis' gubernatorial campaign.
The connection to Wiles, who helped bring DeSantis and Trump to wins despite daunting polls predicting defeat, helped Gruters. So did his loyalty to Trump, to whom DeSantis also owes a great deal after the President's endorsement helped him secure the GOP nomination this year.
DeSantis praised Gruters after the launch of his statewide Thank You tour, and a couple of days after a conversation with Trump.

With Gruters connections to the White House, the Sarasota Republican rose as a natural choice to lead the party heading into the 2020 presidential election.
"I bring a familiarity with the Trump organization, with Susie Wiles as co-chair but also with the Trump team still in place in D.C.," Gruters said. "They know they can rely on me."
And while the GOP enjoyed a good year in the midterms, especially as the rest of the nation felt the force of a blue wave that seemed to miss the Sunshine State, Gruters still considers Florida a solidly purple swing state.
"This is President Trump's second home. He loves Florida," Gruters says. "He knows he has to win Florida. If he's going to be re-elected, he has to win here for sure. I will do everything I can and work relentlessly on his behalf to make that happen."
Of course, the support of DeSantis doesn't completely guarantee Gruters the job. Ingoglia got the post after beating out Gov. Rick Scott's choice, Leslie Dougher, if 2015.
But Gruters holds wide support not just from the Governor but from Republican lawmakers and party leaders statewide. His entry already led Leon County Republican Party chair Evan Power to leave the race for chair and throw his support to Gruters.
Close friend Christian Ziegler, Sarasota County State Committeeman, also said he would run instead for Vice Chair.
Regardless, Gruters wants to actively reach out to voters in an effort to unite the party.
"All my roommates are House members," he says. "I'm now part of the Senate. I have a great relationship with the Governor and Trump's team."
That likely lines up sound support among at-large members and gubernatorial appointees with a vote. As for chairs and committeemen and committeewomen statewide, Gruters did campaign for party chair in 2010, and many of the individuals he reached out to then still have a vote for chair this year.
And Thursday, U.S. Rep. Matt Gaetz, a co-chair for DeSantis' Transition, signaled his own support.
"[email protected]JoeGruters is the best county GOP organizer I've ever seen," Gaetz tweeted. "@realDonaldTrump loves him. Joe has my full endorsement, and I encourage all who stand with our party, our fantastic new Governor and our President to support Joe Gruters for #RPOF Chairman."
"The whole thing to me is I could bring unity," Gruters said. "I could bring the party back together."
At the same time, Gruters in the House held a reputation as a member willing to buck leadership and vote with Democrats on certain issues. How will his role as a legislator jive with a job as leader of the state party?
Gruters said he would vote as a Senator on behalf of his constituency and his district. But the state party represents the broader movement.
"The Republican Party is bigger than one person," he said.