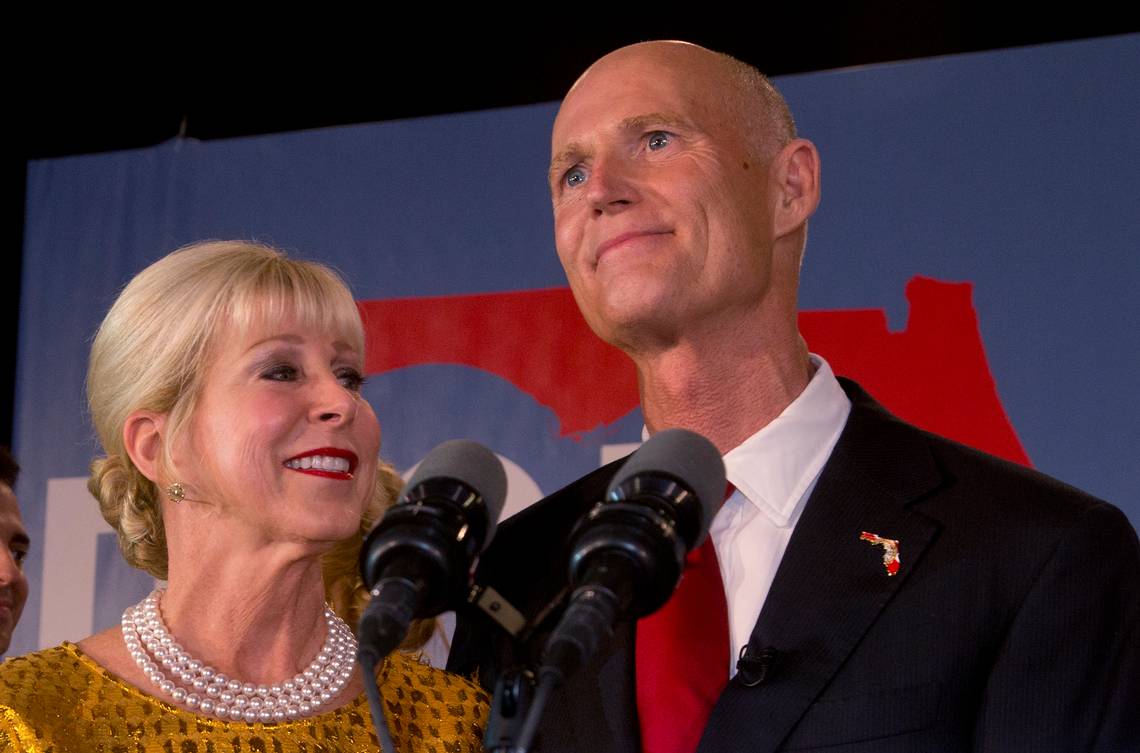 Since announcing that he wouldn't leave the Governor's office early to move to the U.S. Senate. Gov. Rick Scott's official daily calendar has featured a charity food drive, a presidential funeral, three days with some attention to the Panhandle's hurricane recovery and 10 days with "no scheduled events."
After Scott narrowly defeated Democratic U.S. Sen. Bill Nelson in last month's election, a Scott spokesman said Dec. 4 that the Governor intended to maintain a promise "to fight for Florida families every single day of his term." Scott secured an arrangement that will lead to a five-day delay in joining the Senate.
Scott had the option of resigning early as Governor, moving to the Senate on Jan. 3 and elevating Lt. Gov. Carlos Lopez–Cantera to the office of Governor until Ron DeSantis is inaugurated on Jan. 8.
A day after the announcement that Scott would serve the full term, he traveled to Washington for the funeral of President George H.W. Bush and returned to Tallahassee that night to host a holiday reception at the Governor's mansion.
On Dec. 6, Scott's schedule said he made afternoon telephone calls to U.S. Secretary of Transportation Elaine Chao and to U.S. Air Force Secretary Heather Wilson. State leaders have been lobbying to rebuild Tyndall Air Force base, which sustained heavy damage in Hurricane Michael in October.

The calls were followed by three days of Scott's calendar including "no scheduled events." On Dec. 10, Scott traveled to Tyndall, visiting an elementary school before having lunch with Bay County Sheriff Tommy Ford and then meeting with Calhoun County Sheriff Glenn Kimbrel in Blountstown.
The next day, Scott met with Jackson County Sheriff Louis Roberts III in Marianna, had lunch with Washington County Sheriff Kevin Crews and an afternoon meeting in Quincy with Gadsden County Sheriff Morris Young.
On Dec. 12, Scott traveled to Miami for the Camacol holiday-basket charity event. A day later, Scott's calendar noted "staff and call time" at 3:30 p.m. and 5 p.m.
Since Dec. 14, the calendar has stated "No scheduled events."