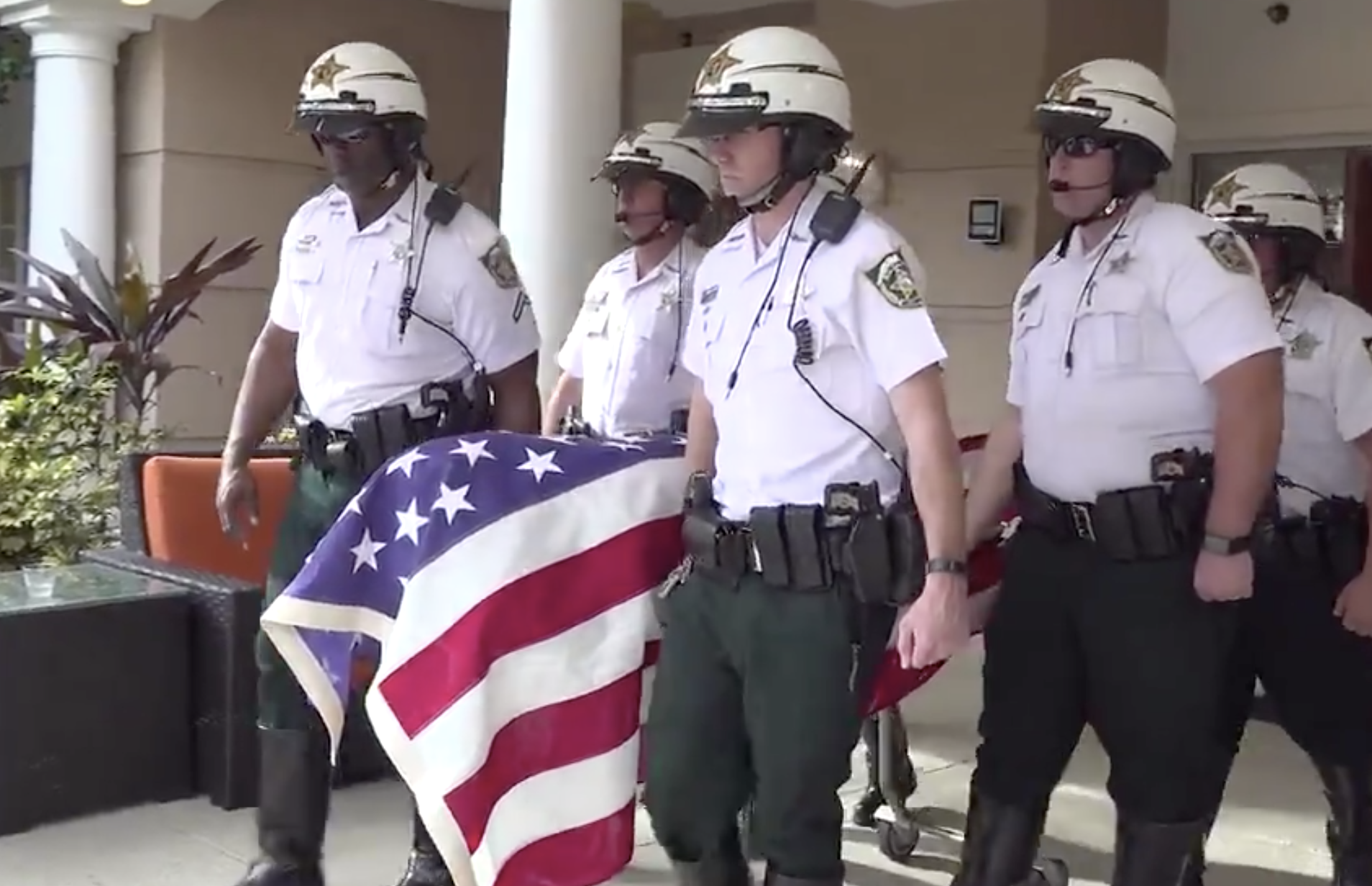 Former Hillsborough County Sheriff and retired state lawmaker Malcolm Beard died Wednesday. He was 99.
The Sheriff's office renamed its Operations Center after Beard in 2013.
Beard joined the Tampa Police Department in the 1940s and was later elected constable for Hillsborough County in 1957. He served in that position until 1964 when he was elected Sheriff in what was the last competitive race for the elected position since.
Beard served as Sheriff until 1978 when he was elected to the Florida House of Representatives. He served one term in office and then ran successfully for state Senate in 1979 where he served until 1996.
Beard began his political career as a Democrat, but later switched parties, according to the Tampa Bay Times. Party platforms switched during Beard's career as a politician and it was common at the time for members of one party to switch to the other.
The longtime elected official was born 1919 in Moultrie, Georgia, according to a news release from the Hillsborough County Sheriff's office Thursday. Beard moved to Florida with his family in 1924 and later joined the U.S. Navy where he served during World War II.
Beard also attended the University of Tampa.
In a Twitter announcement from the Hillsborough County Sheriff's Office including a video, Beard's casket can be seen draped in an American flag and being carried by several current Sheriff's deputies from a medical facility to a waiting transport vehicle where he was saluted by a full motorcade.
It is with great sadness that we announce the passing today of former Sheriff and Senator, Malcolm Beard.

Beard was elected Sheriff of Hillsborough County in 1964 and served as Sheriff until 1978. He then served in the Florida House of Representatives from 1978 to 1980. pic.twitter.com/Ke64DmJi85

— HCSO (@HCSOSheriff) January 3, 2019
Beard was unmarried and did not have children.
The Sheriff's office did not immediately have information on services for their late former leader. The agency will release those details as they become available.
Beard was just six weeks shy of his 100th birthday. The exact cause of his death was not immediately released, though given his age it's likely related to natural causes.