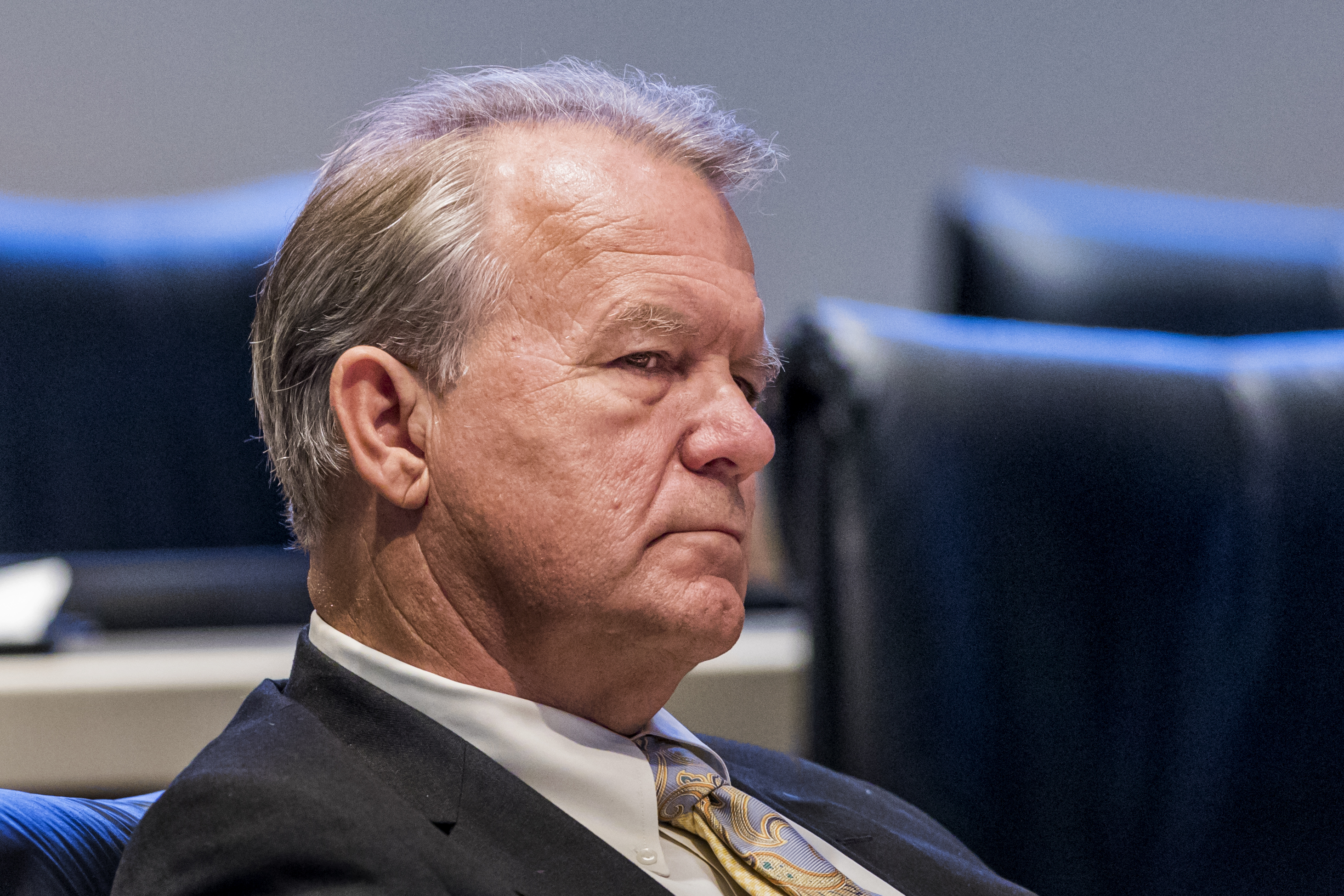 The new chairman of the Senate Banking & Insurance Committee identified his primary legislative target Monday as the "one-way" attorney fee system, which critics in the insurance and wider business community blame for escalating premiums.
"If we deal with that, I think we'll be dealing with the core issue that has been driving the rates up," said Doug Broxson, a Gulf Breeze Republican.
The issue has arisen during the past two Legislative Sessions in unsuccessful attempts to pass bills attacking abuse of assignment of benefits, or AOB, agreements and Florida's no-fault, or PIP, insurance and workers' compensation systems.
Broxson discussed his priorities following the new committee's first hearing, which centered on the response by regulators and the industry to Hurricane Michael.
That picture was mostly positive — Michael has generated nearly 144,000 claims worth nearly $4.9 billion as of Friday, but the industry controls enough resources to cope, regulators said.
"The (consumer) complaints are not really high," Broxon said.
"There are some problematic claims that we're dealing with, but 70-something percent have already been dealt with, many of them (claims) closed. We're on the right path to make sure that people are taken care of, and we've got the agencies that are going to do that."
Aside from disaster response, Broxson listed his top priorities in this order: AOB reform; PIP; and workers' comp.
To its critics, the one-way attorney fee encourages lawsuits designed to force settlements, driving up insurance premiums to reflect the costs of litigation. The law requires insurance companies to pay those costs for policyholders who sue, on the theory that they need help against the industry's deep pockets.
The trial bar thus far has managed to block the Senate from passing legislation in all three areas, although the House has been friendlier to these bills.
The only vested interest Broxson cares about, he said, is "the people who elected us."
"If we don't answer this question and rates begin to go up … we're going to be accountable for what we let happen on our watch," Broxson said.
"If we don't solve this issue, it's going to grow and grow and grow, and we're going to have an artificial increase in rates based on a very small industry that's driving the rates up."
The attorneys involved, he said, represent "a very small segment" of the trial bar.
"This is a consumer issue. I'm going to encourage them to think about the thousands of people who will not be able to afford insurance. And that will have a dampening effect on the marketplace in Florida."
As for workers' compensation, rates jumped after Florida Supreme Court struck down limits on attorney fees in benefits challenges and increased benefits in 2016, but have fallen since then. However, the industry has warned that the full effect of those rulings has yet to be felt.
So what might move legislation through both chambers this year?
"We normally don't take care of a problem until it occurs, and the problem with workers' compensation has not arrived yet," Broxson said.
However, he added: "It's coming."