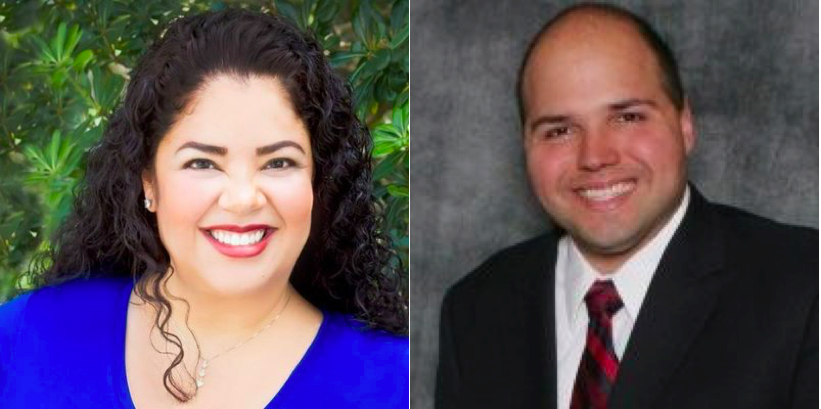 The freshman state representative didn't take well to taunts on Twitter.
Anger over a closed bridge may have sparked an opening salvo in a 2020 Democratic primary rematch.
Richard Tapia challenged state Rep. Cindy Polo to get involved in debate on closure of the 170th Street bridge in South Florida. The structure, an overpass closed to traffic for decades, generated more controversy in the community of late amid debate about the American Dream Miami.
"What's @CindyPoloFL103 position on the 170th st bridge?," Tapia tweeted on Friday. "Where's the miramar representative that should be representing the whole district on this issue?"
He also tagged Miami Dade County Commissioner Esteban Bovo, a former Republican state lawmaker, on the post.
But Polo didn't take well to being coaxed into controversy. She responded in a series of tweets on Sunday calling Tapia a "bully."
"We all know Rick this has nothing to do with the bridge or District 103, the district you 'moved into' right before filing," Polo responded. "Remember the robo calls & mailers & tweets where you attacked my character? I rose above them."
The post alludes to the political history between Polo and Tapia, who both ran for state House this year in District 103. Polo defeated Tapia in the Democratic primary before then defeating Republican Frank Mingo in the general election.
The seat previously had been held by Republican Manny Diaz.
Polo said she searched Tapia's social media feeds and that he had never hounded elected officials online. That he would tag Republican officials further muddied his motives, she said.
"Why are you tagging officials, Republicans nonetheless, that have been in office for YEARS but I'm the one being questioned?" she wrote.
"I wanted to avoid this bc it is NOT the best use of my time. But as a woman, Democrat that just flipped a seat and freshman that has ONLY been in office for 60 days, I've decided to say NOT TODAY."
Polo already has filed for re-election and remains the only candidate in the race so far.