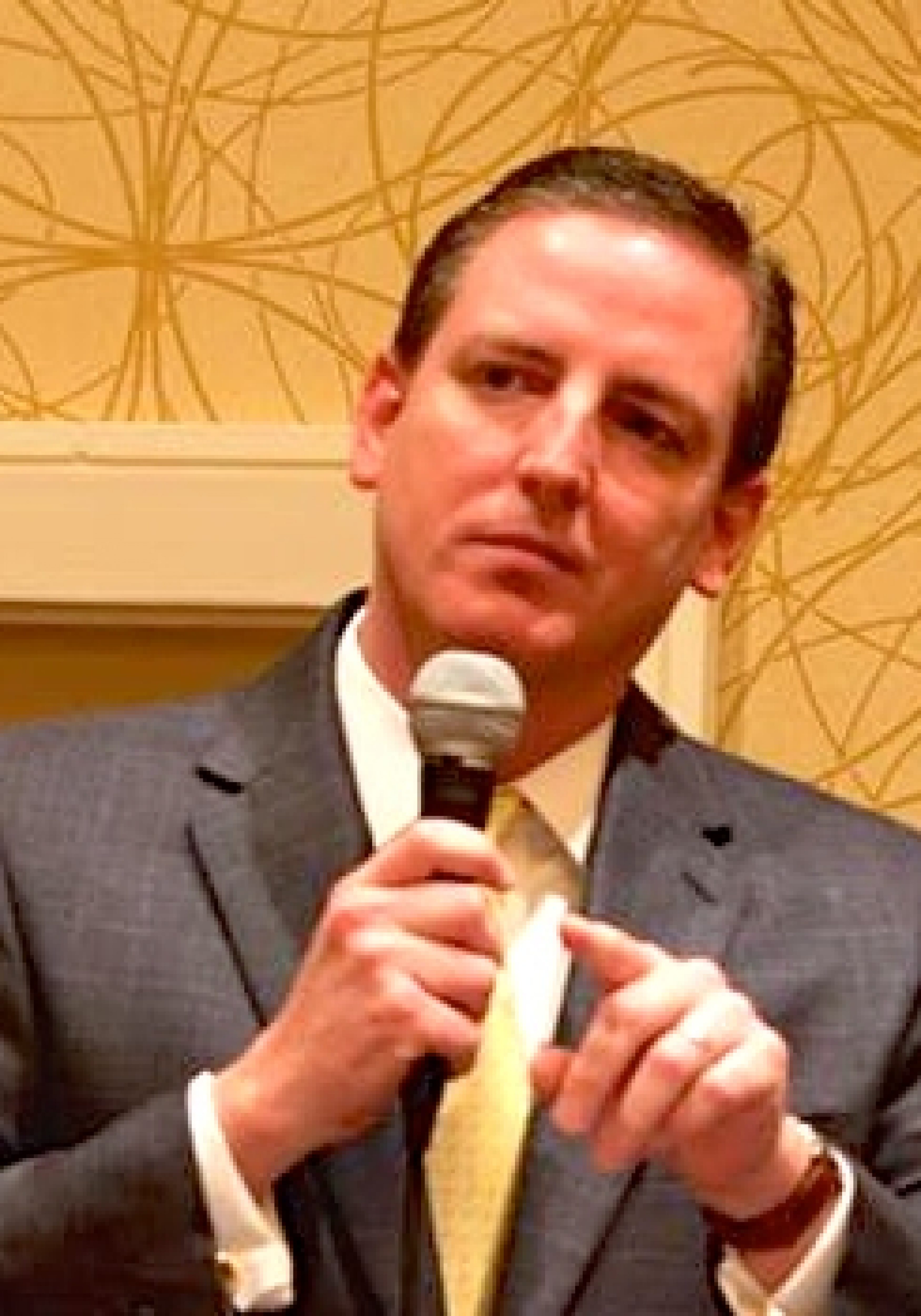 "The Governor accepted Secretary Ertel's resignation."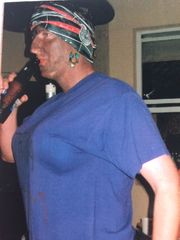 Florida Secretary of State Mike Ertel resigned Thursday afternoon after photographs surfaced of him appearing in blackface in 2005.
The Tallahassee Democrat reported that Ertel had posed as a Hurricane Katrina victim in blackface at a private Halloween party 14 years ago.
While that news item was being prepared, and after the newspaper had gotten his confirmation that it was him in the photograph, Ertel submitted his resignation to Gov. Ron DeSantis.
"The Governor accepted Secretary Ertel's resignation," the governor's press office said.
The Democrat said it had shared the photos Thursday with the Governor's Office, which had not previously seen them. Ertel could not be reached for comment Thursday afternoon and did not respond to a text message.
The resignation likely serves as the ignominious end to the public service career of a Republican who regularly voiced a passion for voters' rights and elections integrity.
Earlier Thursday Ertel was riding high in the saddle, three weeks after being sworn in as the state's Secretary of State.
Thursday morning he was receiving high praise from members of the Florida House Oversight, Transparency and Public Management Subcommittee, which is chaired by a longtime friend and fellow Seminole County official, Republican state Rep. Scott Plakon.
As Ertel came to discuss the state's elections systems and pending litigation left over from the 2018 campaign, members of the committee including Plakon, Democratic state Rep. Anna Eskamani from neighboring Orange County, and others praised him for being an elections official with a strong reputation for professionalism and integrity.
His fall from there was swift. Shock spread swiftly too.
"That's not the Mike I know," said Seminole County Commissioner Lee Constantine, who had served alongside Ertel in county government the past six years. "Clearly it was inappropriate and it was a mistake, but that's not the Mike I know."
Eskamani tweeted: "Mike's quick resignation is a reflection of the man he is today. It was the right decision to make, and I wish him well."
Ertel's resignation letter declared his departure would be immediate and he told the governor it had been an honor to serve him.
The resignation is below.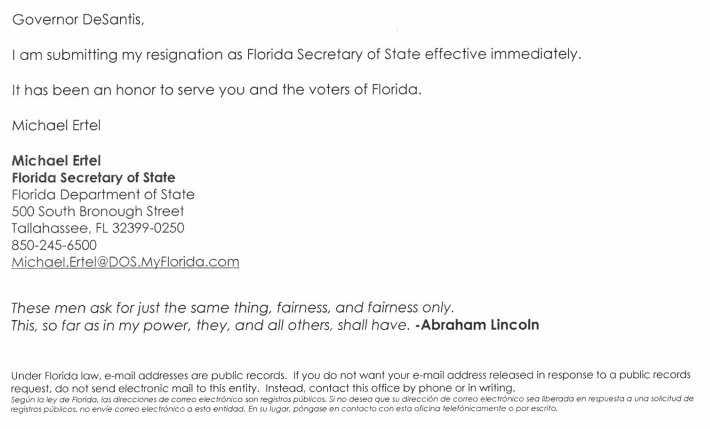 It's unclear at this point who will replace Ertel. Pasco County Supervisor of Elections Brian Corley had once been rumored as a potential pick before Ertel.
But Corley told Florida Politics after Ertel's resignation that his "interest has been and continues to be laser-focused on serving the citizens of Pasco County and striving to continually improve all facets of the Pasco Supervisor of Election's Office."
John Stemberger, president and general counsel of the conservative Florida Family Policy Council, objected to Ertel's resignation, weighing in on Twitter.
We have reached yet another societal low when we are so blasted "sensitive" we disqualify one of the most capable & qualified leaders for a job who is a person of extraordinary integrity & fairness all because of face makeup at a Halloween party some 14 yrs ago #TotallyRidiculous https://t.co/fmIhZcOPui

— John Stemberger (@JohnStemberger) January 24, 2019
As the appointed Secretary of State, Ertel was, among other things, the state's chief elections officer. He was first appointed as Seminole County supervisor by then-Gov. Jeb Bush and then was elected by voters four times.
Over the years, he has modernized Seminole's elections offices, winning national awards for its website and social media outreach.
He also was praised by both Democrats and Republicans for his handling of elections and has been a frequent commentator on the integrity of the elections process and voters' rights.
Prior to becoming an elections supervisor, he was a radio personality and an award-winning writer and journalist. Ertel also spent eight years in the U.S. Army with service in Panama, Berlin and the Balkans, among others.
Ertel's hasty exit from the Department of State is the first stain on DeSantis' administration and came just 16 days after the Republican governor took office.
Speaking to reporters Thursday afternoon at a news conference in Marianna, DeSantis called Ertel's resignation "unfortunate."
"I think he regrets that whole thing 14-15 years ago, but at the same time I want people to be able to lead and not having any of these things swirling around them," DeSantis said at an event outside the Jackson County Emergency Operations Complex.
The governor said he felt it was best to accept Ertel's resignation and "move on."
"I think it's unfortunate. I think he's done a lot of good work, but at the same time I have got to have an administration that is going to be focused on what matters to Floridians. I don't want to get mired into side controversies," he said.
Last week, DeSantis named Christopher Anderson, a U.S. Army veteran who is black, as Ertel's replacement as Seminole County elections supervisor.
Ertel's sudden departure — and the racially charged photos — stunned the elections community, of which Ertel had been a respected member for years.
"This is a shocking development. His resignation seems like the only acceptable option," Polk County Supervisor of Elections Lori Edwards said in an email.
Former Leon County Supervisor of Elections Ion Sancho said he was "stunned" by the 14-year-old photos of Ertel in blackface dressed as a Katrina victim, "because supposedly he's a social media guru."
Ertel "knows what to do," Sancho said. "He's always tweeting." At the same time, Ertel was viewed as somewhat of an outsider by other supervisors.
"We're a close-knit organization, like a family," Sancho said. "We lean on each other for technical support. He was viewed as doing his own thing. He really sought out publicity more than most supervisors of elections do."
DeSantis was embroiled in his own racial sensitivity controversy before the election when he made a comment about then-Democratic gubernatorial nominee Andrew Gillum on Fox News, saying "the last thing we need to do is to monkey this up by trying to embrace a socialist agenda with huge tax increases, and bankrupting the state."
DeSantis is white; Gillum is black. Comparing African Americans to apes or monkeys usually is considered disparaging.
___
The News Service of Florida contributed to this post.