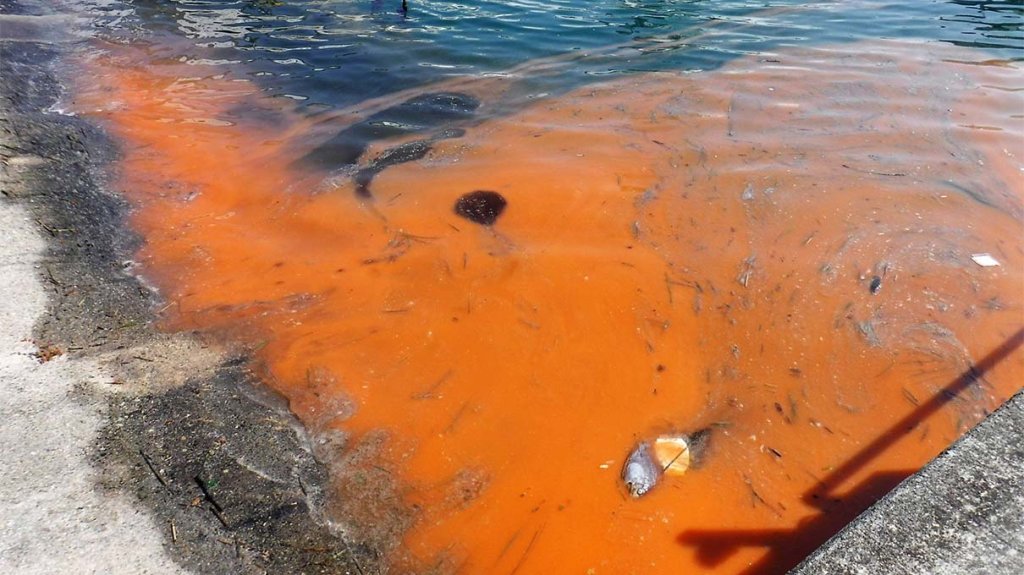 The Sarasota institution wants to brings scientists together for science-based research.
In the way Florida tackles red tide, Sarasota lawmakers are seeking a paradigm shift.
"This will only pass with all of us pushing at the state time," said state Sen. Joe Gruters, chairman of the Sarasota County legislative delegation.
The delegation met Monday in Sarasota, where scientists from Mote Marine Laboratory called for passage of the "Florida Red Tide Mitigation and Technology Development Initiative."
"It's a logical step," said Dr. Michael Crosby, Mote Marine Laboratory president and CEO.
He said while the research institute wants to continue a partnership with the Florida Fish and Wildlife Commission on tracking red tide, the Sarasota institution also wants to convene the topic leaders in the private sector and academia to study new approaches to harmful algal blooms.
"Now is the time that we develop the technology we will deploy to fight and decrease red tide," he said.
Actual legislation authorizing matters on a state level, as well as any debate about funding, remains in early stages.
But it's been a record year for blooms harmful effects, particular on Florida's West Coast. Visit Sarasota County officials told area lawmakers that the tourism revenue declines this year rivaled that experienced after the 9/11 terrorist attacks.
Virginia Haley, Visit Sarasota County executive director, said the impacts have been devastating to area hotels. She also said tourist satisfaction survey results had taken a hit this year, something she credits to no-swim advisories and dead fish rolling on shore.
Florida Fish and Wildlife Conservation Commission officials testified just last week that more than $14 million was spent in red tide emergency funding last year.
Of course, funding fights will be difficult, with various parties statewide fighting for state spending. Gruters, a Sarasota Republican, said the county's six-person bipartisan delegation must work in concert to secure funding.
But state Rep. Will Robinson, a Bradenton Republican, stressed the priorities remain similar for all coastal counties. Water quality and combating red tide also rose as a top concern at a Manatee County Delegation meeting.
"The priorities are the same," he said.
But state Rep. Tommy Gregory, a Sarasota Republican, said the data-based approach from Mote should serve the initiative well.
"We're starting off on the right point," he said, "which is applied science. We need to turn to experts at Mote Marine that are science-based and can tell us the root causes and best solutions going forward."