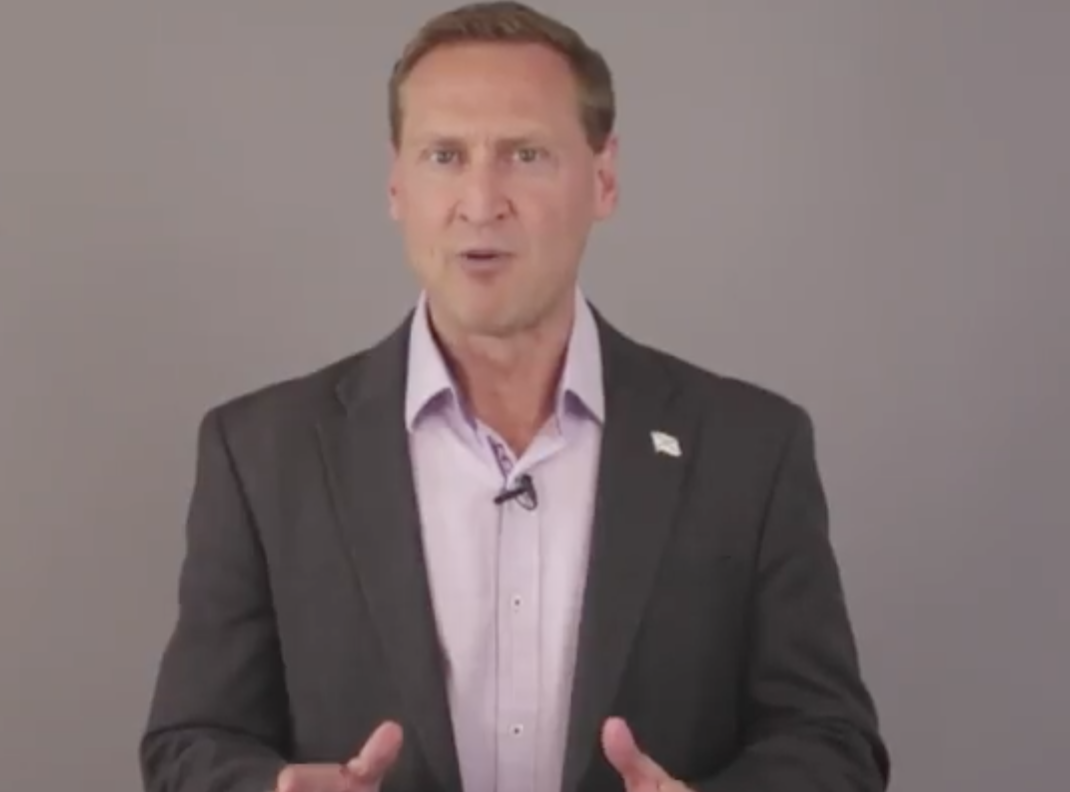 Another goal? Reduce traffic injuries by at least 50 percent over eight years.
Tampa Mayoral candidate Topher Morrison released a 20-page transportation plan Monday that emphasizes zero tolerance for transportation-related fatalities.
Morrison's plan focuses on five areas — safety, affordability, mobility, innovation and equity.
"Deadly roads, inadequate transit, housing, and transportation take up 56 percent of incomes, creating an affordability crisis," Morrison writes in the plan.
"Yet, so many cities are choosing to double down on ineffective measures; Orlando is spending $8 billion on toll lanes and interstates and Miami is building an $800 million double decker highway bridge in downtown."
Morrison's plan suggests detracting from those sorts of plans in favor of what he describes as a plan that puts people first.
"The residents of Tampa voted for change in November and they deserve a Mayor who will follow through on that choice," he said.
Morrison's plan centers on several key themes — fewer cars, more transit and better connectivity for people using transit, bikes or their own feet to get around
His goal is to reduce traffic deaths and injuries by at least 50 percent over the next eight years.
Under Morrison's plan, the city would prioritize complete streets and sidewalk access. He supports creating a stronger network of protected bike lanes and building safer intersections by using designs like curb-outs that reduce the distance pedestrians have to walk to get from one side of the street to the other.
He also recommends road calming measures, often referred to as road diets, to reduce traffic-related injuries and deaths. Some of those strategies include chicanes that create artificial curves in the road that naturally slow drivers, speed bumps and road murals.
"If we need police officers serving as crossing guards, that's a very strong indication that we need to seriously re-evaluate the design of the road," Morrison said. "That is not a good use of a police officer's time or skills. We should focus our police work solely on police officers doing their jobs and on pulling over speeding, drunk, and dangerous drivers."
Morrison wants to double transit ridership in Tampa on routes that don't compete with vehicular traffic by utilizing existing rail corridors, true bus rapid transit that operates in dedicated lanes and, his favorite, urban aerial gondolas.
Morrison's mobility solutions also include looking into retrofitting large buildings with extended awnings to create a network of weather-protected walkways connecting neighborhoods.
Morrison also supports increasing access to waterborne transportation like the Cross Bay Ferry that connects downtown St. Pete and Tampa.
Morrison's plan also hinges on affordability. To get people to use transit and meet his goals, he also proposes making transit free for a majority of Tampa residents. Free fares would apply to people under 25, over 65 and to those who are living at or near poverty level, who are unemployed and for military families.
For those who don't fall into any of those categories, the plan calls for greatly reduced transit fares. Morrison's plan suggest $10 monthly bus fares.
The plan would also leverage public private partnerships including by encouraging employers to take advantage of federal tax deductions through the Commuter Tax Benefit plan that lets employers deduct payroll taxes in return for providing transit stipends or benefits.
Morrison's plan also calls for better use of innovation including reducing traffic congestion by timing lights to respond to traffic patterns. He also suggests a carpooling app that would allow commuters to pair up with other commuters nearby to share rides.
Morrison would also build more round-a-bouts to keep vehicular traffic flowing, eliminate parking minimums to discourage more paved over parking lots, establish a single-payment method for transit and reduce vehicular traffic on Bayshore Boulevard by creating a linear park in the two travel lanes closest to the Bay.