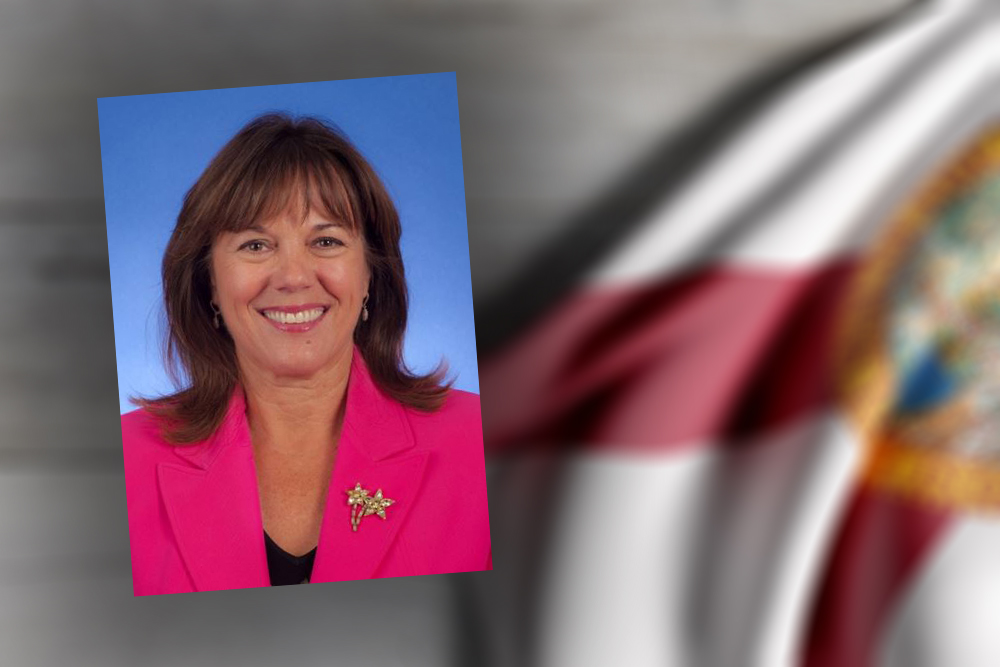 She's shaping her bid around a pro-life message.
Lynda Bell, a former South Florida mayor and current North Florida town manager, will compete in the special election for House District 7.
Bell announced her candidacy on Friday, just days ahead of the two-day qualifying period beginning Feb. 13.
She is likely to face off in a primary against two other Republican candidates: Jason Shoaf and Mike Watkins.
Bell is the former Mayor of Homestead but currently serves as the town manager of Sneads, a Jackson County locale that's outside of HD 7.
Bell, however, lives within the district's territory in Leon County, according to her spokesperson.
"The communities that make up District 7 are home to some of the finest people I have ever known," Bell said in a statement announcing her bid. "I would consider it a great honor to serve my friends and neighbors in the Florida House, fighting for our shared values of limited government and individual responsibility.
"It is imperative that we keep taxes low and the government off the backs of entrepreneurs who create jobs and keep our economy strong."
Bell is the current president of Florida Right to Life, a nonprofit pro-life advocacy group. She suggested recent pro-choice developments in other states prompted her to run for HD 7.
"We have seen the tragic erosion of the right to life in states like New York and Virginia in recent weeks, and I can't sit on the sidelines," Bell said. "Florida must continue to foster a culture where life is honored at every stage, from conception to natural death, and I will fight to protect our most vulnerable citizens in the Florida House."
Bell in 2016 finished third in a crowded primary for House District 118 in South Florida. She served a two-year stint as mayor of Homestead, with a City Council tenure lasting from 2003 to 2009. She is the first and only female mayor of Homestead.
Bell later served as a Miami-Dade County commissioner from 2010 to 2014. In 2015, Gov. Rick Scott appointed Bell to the Florida Communities Trust, a publicly funded park-purchasing panel.
Her likely opponents — Shoaf and Watkins — have campaigned for the seat since December. Watkins, the CEO of Big Bend Community-Based Care, had actually filed a year ago, anticipating a 2020 race.
But the seat opened sooner when state Rep. Halsey Beshears' exited the Legislature to take a job leading the Department of Business and Professional Regulation.
The months-long advantage offered Watkins an early cash lead. But Shoaf posted promising fundraising numbers in January.
Shoaf, a vice president at the St. Joe Gas Company, also is running a television spot through the district, building early name ID as the candidates head toward the April 9 primary.
Democrat Ryan Terrell has said he will qualify for the race, meaning he'll likely face one of the three Republican hopefuls in a June 18 election.
Bell and her husband Mark have been married 34 years. They teach Sunday school in Hosford at Corinth Baptist Church.