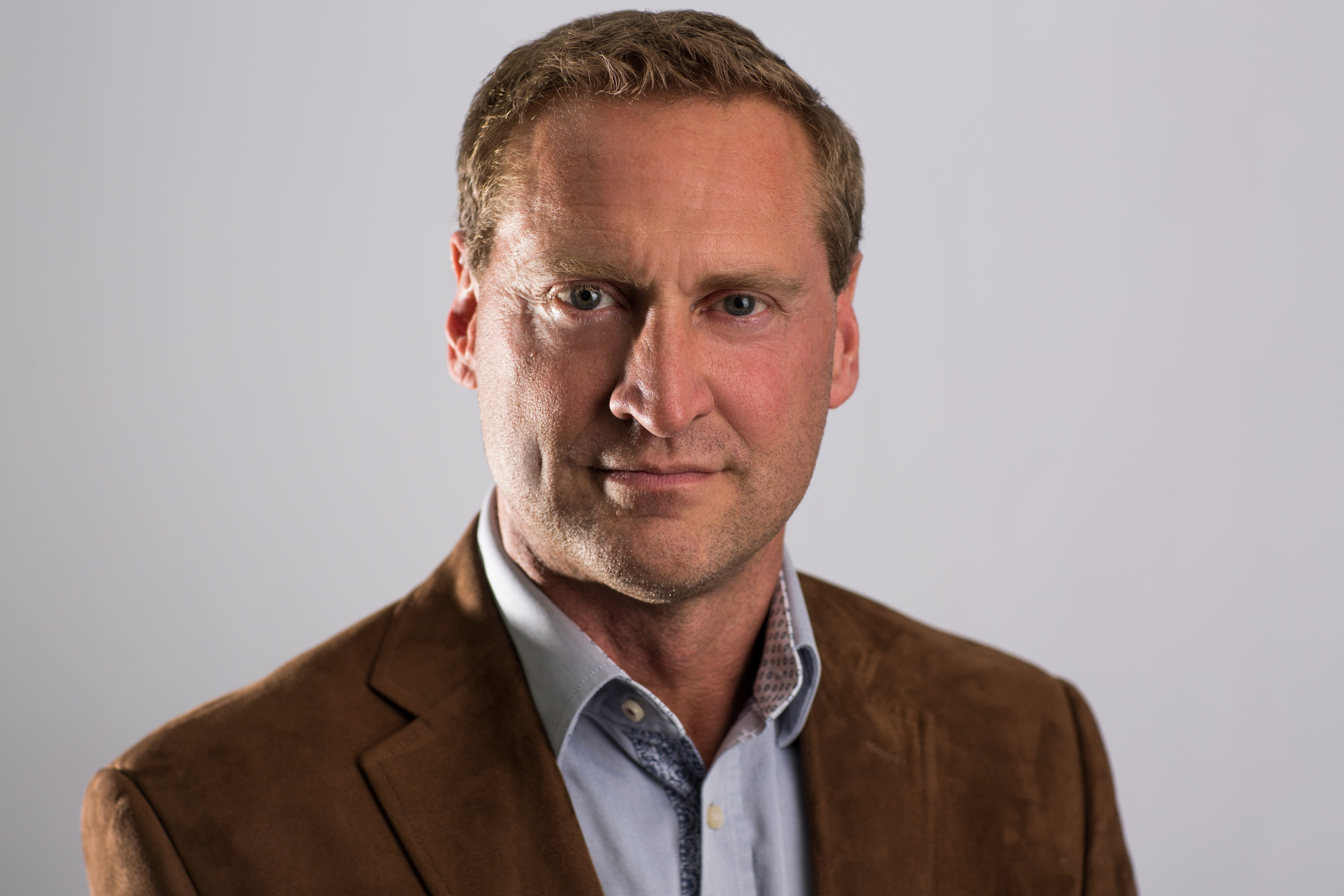 "The battle that the underdog has to even be competitive is remarkable."
It's not easy being the underdog.
Topher Morrison knows that well. The most recent poll in the Tampa mayoral race puts Morrison solidly in last place with less than 2 percent of respondents indicating they would vote for him.
Polls might not always get it right, but that's quite the handicap even if it's on the low side.
"We're well aware that we're the underdogs in this race," Morrison said. "I've said that from the beginning."
Being at the bottom, for him, is a frustrating catch 22.
"The media tends to cover the name establishment candidates and the money funded campaigns far more. While I'm mentioned in articles, I'm usually the last thing mentioned and rarely the topic of the article."
Where Morrison lacks media attention, he tries to make up for in creativity. His small team of staff and volunteers have become a social media machine. They launched an effort to identify as many supporters as possible to get those voters to agree to like, share and comment on social media posts to boost Morrison's lagging name recognition.
Those supporters don't have to do it and Morrison tells them to share only the things on which they agree or think their friends should know about.
Small but mighty, the campaign comes equipped with an entourage of support at every campaign event — a Morrison cheering squad that makes it sound to the uninformed as if he might actually be one of the front-runners.
"The battle that the underdog has to even be competitive is remarkable," Morrison said.
To him, the cards are stacked against political outsiders — those who aren't independently wealthy at least — right from the beginning.
"Just look at the qualifying fees. I had to either get 5,000 petition signatures or pay close to $10,000 just to be in the race. For a middle class working professional, finding the time to get that many signatures is next to impossible," Morrison said. "And without the help of deep pocketed PACs and other groups, $10,000 eats into a grassroots campaign a lot."
Considering he entered the race with next to no name recognition, Morrison has performed well with his fundraising efforts, raising about $80,000 as of the beginning of the month. Still, it's a pittance compared to the $1.9 million David Straz has amassed thanks mostly to his own wealth and the nearly $500,000 Jane Castor has banked between her campaign fund and associated political committee.
"But when you look at the tens of thousands of dollars worth of mailers and TV ads and phone banking, with a budget as tight as ours, we're still making an impact without that," Morrison said.
He doesn't have much to back that statement up other than word on the street conversations.
The campaign launched a text line that voters can use to obtain information on his policy proposals on transportation and the environment. Morrison has recently been able to track that data. Over the span of just 10 days, 82 voters used the line.
But being the underdog also comes with perks. Morrison has been a fearless debater at the dozens of mayoral forums that have been taking place throughout the city.
He's not afraid to scare off big moneyed donors and, at the same time, a little media attention would be nice. So he's gone after some of the bigger names in the race unabashedly. In one forum, Morrison called out Ed Turanchik for being arrogant, saying Turanchik only thinks ideas are good if they've come from him. In another, he blasted Straz for not providing evidence for some of his statements.
"I'm calling his bluff," Morrison said after Straz said he knew where there was "fluff" in the city's budget, but wouldn't say where.
In a forum this week, Morrison was the only candidate to directly say he would demand resignations from any employees in the city's Fire Rescue department who had taken part in sexual harassment and discrimination allegations that found their way to federal court in a case the victim ultimately won.
None of that is likely to make a difference in the race. Castor is polling at 45 percent — just five points away from being able to win the election without a runoff, which would be an incredible feat in a seven-way race.
But Morrison's mere presence in the race could be driving some of the overall conversation among front-runners. Much like Bernie Sanders pushed Hillary Clinton further to the left, Morrison's talking points on touchy subjects like the city's fire department, could force it to be more broadly discussed.
And he could serve as a spoiler if the race for runner-up in the March 5 election is close, though it's not clear to whom he'd be a spoiler — perhaps the linchpin that sends the race to a runoff.
Many of the Tampa political insiders who have spoken with Florida Politics about the race in on-background conversations have admitted he turned out to be a decent candidate, especially considering his newcomer handicap. A lot have suggested that perhaps he should have run for City Council first, built a name for himself and then run for mayor in eight years.
Asked why he didn't go that route, Topher had this to say.
"What, and spend eight years on council being corrupted?"
He acknowledged that statement directly implied he was corruptible but said, "everyone is corruptible."
"I sent out letters to leaders of various different groups throughout the city sharing my promise to work with them and for them as mayor," Morrison said. "If I break those promises, they can use those letters to hold me accountable."