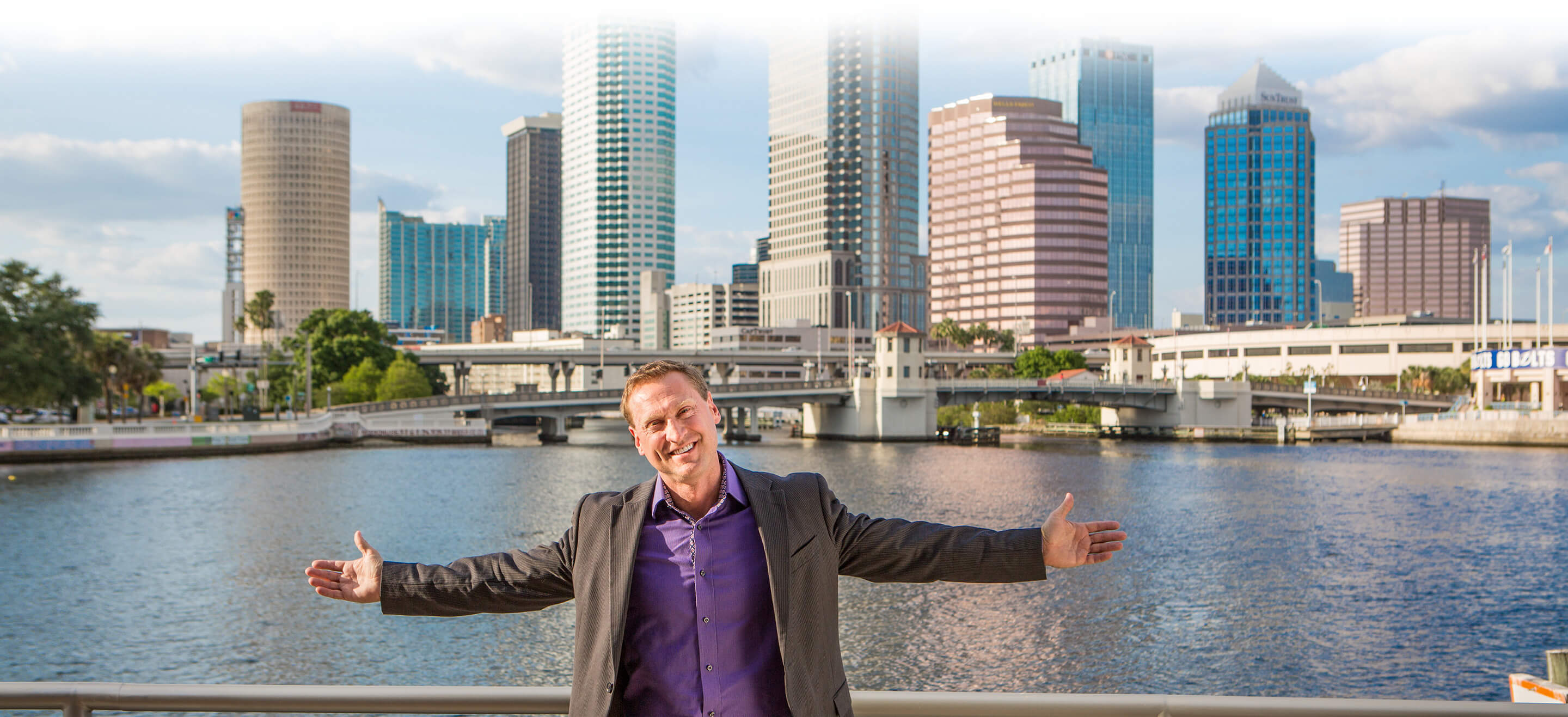 "Would you do me the honor of letting me be your mayor?"
Underdog Tampa mayoral candidate Topher Morrison sent a Valentine's Day message to the city he fell in love with nearly 20 years ago in what seems to be his most interesting campaign tact yet.
Eliciting childhood memories of love notes scratched on torn bits of paper — do you like me? Yes. No. Maybe — Morrison asks Tampa, "would you do me the honor of letting me be your Mayor?"
To be clear, it's a cutesy ploy, maybe even worth an eye roll or two, but it's clever.
"Dear my beloved city of Tampa," Morrison writes in his Valentine's love letter. "I visited you 19 years ago for a 3-day weekend, and I fell in love. I fell in love with you and all that you have to offer … your beautiful views, your compassionate nature, your welcoming spirit."
"I admired you one evening from Ballast Point during that trip, and it was then that I decided I never wanted to leave you; that I want to grow old with you. I'm asking you to let me be your Mayor and shout my love from the rooftops! I will tell the world about my love for you, and I know that the world will fall in love with you, too."
Below his letter, Morrison offers Tampa's gushing response.
Topher's Tampa crush reminds him she has other suitors — girl suitors and boy suitors, short and tall suitors.
The letter, presumably penned by Morrison himself, jokes about other candidates' promises. Dick Greco Jr. makes an unnamed cameo with reference to a promise to "make me feel connected" — one of Greco's campaign platforms. And there's a dig on David Straz, the wealthy retired banker who recently promised to rid the city's budget of "fluff."
"I collect ongoing promises … even to buy me Burger King each Monday morning, while sweeping way my fluff (I don't think I'm particularly 'fluffy,' by the way").
The letter goes on to thank Morrison (even if it is a bit self-aggrandizing, considering the author) for all the ways in which he's shown affection. That includes by making her "feel even more pretty by giving me green rooftops" and romancing her "in the sky with aerial gondolas." It mentions Morrison's green city plan to build more green space and increase renewable energy.
The letter says that Morrison was an "unexpected and delightful" change from the other candidates.
But alas Morrison, er, Tampa, acknowledges that she must wait until March 5 to give her answer.
It's probably going to be no. Nice guys finish last, after all, to keep with the doting crush metaphor.
While Morrison's Valentine's Day campaign post is a little over the top, it's another in a long line of recent examples of how he's trying to claw himself out of the underdog hole in which he's been stuck.
The playful love letter and the clever, if not cheesy, Tampa response is emblematic of the growing frustration Morrison has been becoming more and more willing to share.
In recent days, he's taken to social media with a series of photos of with his dog, Macie. One claims that if voters want someone to fight for the underdog, they should elect the underdog.
Another shows a grinning Morrison in a gondola with the words "I'd rather be known for people laughing at my ideas than be known for not having any ideas." It's a reference to his own gondola solution for transit that has drawn harsh criticism from voters and is a plan on which Morrison refuses to back off.

During a forum Wednesday night, Morrison cracked the LGBT community up over his insistence to introduce himself before answering every question to make sure they knew who he was. In an act of either solidarity or to make sure they were remembered well too, the other candidates followed suit.
"Tampa's" letter to Morrison ends simply with, "I see you."
Whether or not that's true remains to be seen and, given Morrison's bottom of the barrel polling numbers, it's unlikely. But he does seem to get an A for effort.