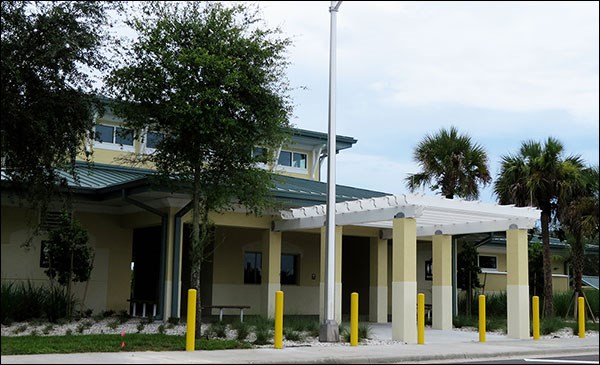 Facility exists solely to respond to wrecks on toll road.
Department of Transportation officials may end up funding a fire station on Alligator Alley, whether they want to or not.
The Senate Infrastructure and Security Committee unanimously supported a bill requiring the state agency fund the fire service.
The lonely fire station on the sparsely developed toll road primarily responds to wrecks between Collier and Broward counties.
State Sen. Kathleen Passidomo, who sponsored the bill (SB 72), said firefighters at the station save lives. The public safety center, opened in 2014, sits at mile marker 63 in Collier County.
"If the station was not here and there was an accident on Alligator Alley on that side," the Naples Republican said, "it would take another 45 minutes for an ambulance to arrive at the scene.
"In that 45 minutes, people would probably be dead."
Jay Ferrin, legislative affairs director for the Florida Department of Transportation, said the government agency was happy helping fund the station.
"We do have some reservations about the indefinite nature of funding this fire station," he said.
Naples Fire Rescue since 2017 agreed to staff the station, and temporary funding previously passed called for FDOT to reimburse the costs.
Passidomo said it makes no sense for county government to fund operations when only 12 percent of wrecks handled by the station involve Collier County residents.

Collier County emergency officials drove to Tallahassee to express their support for the state forever funding the station.
State Sen. Annette Taddeo, a Miami Democrat, said she saw the necessity for the station. She did have some concern about whether it could impact other important spending.
A staff analysis makes clear fees can be transferred from the Everglade Fund to pay for station if tolls from the Alley don't do the job.
"I am supportive of the bill," Taddeo said. "My only concern is for the Everglades Fund."
Passidomo said it's unlikely that will ever occur.
State officials estimate Alligator Alley tolls will rake in an average $36 million in gross revenue each year until 2022.
Meanwhile, the state's past agreement resulted in FDOT paying about $1.8 million for direct capital costs and $1.5 million in actual operating costs.
State Sen. Tom Lee, a Brandon Republican, said the Alligator Alley station seemed a special situation, and one unlikely to put FDOT in the firefighting business.
"Over the course of time, the only purpose of this fire station is the serve Alligator Alley."