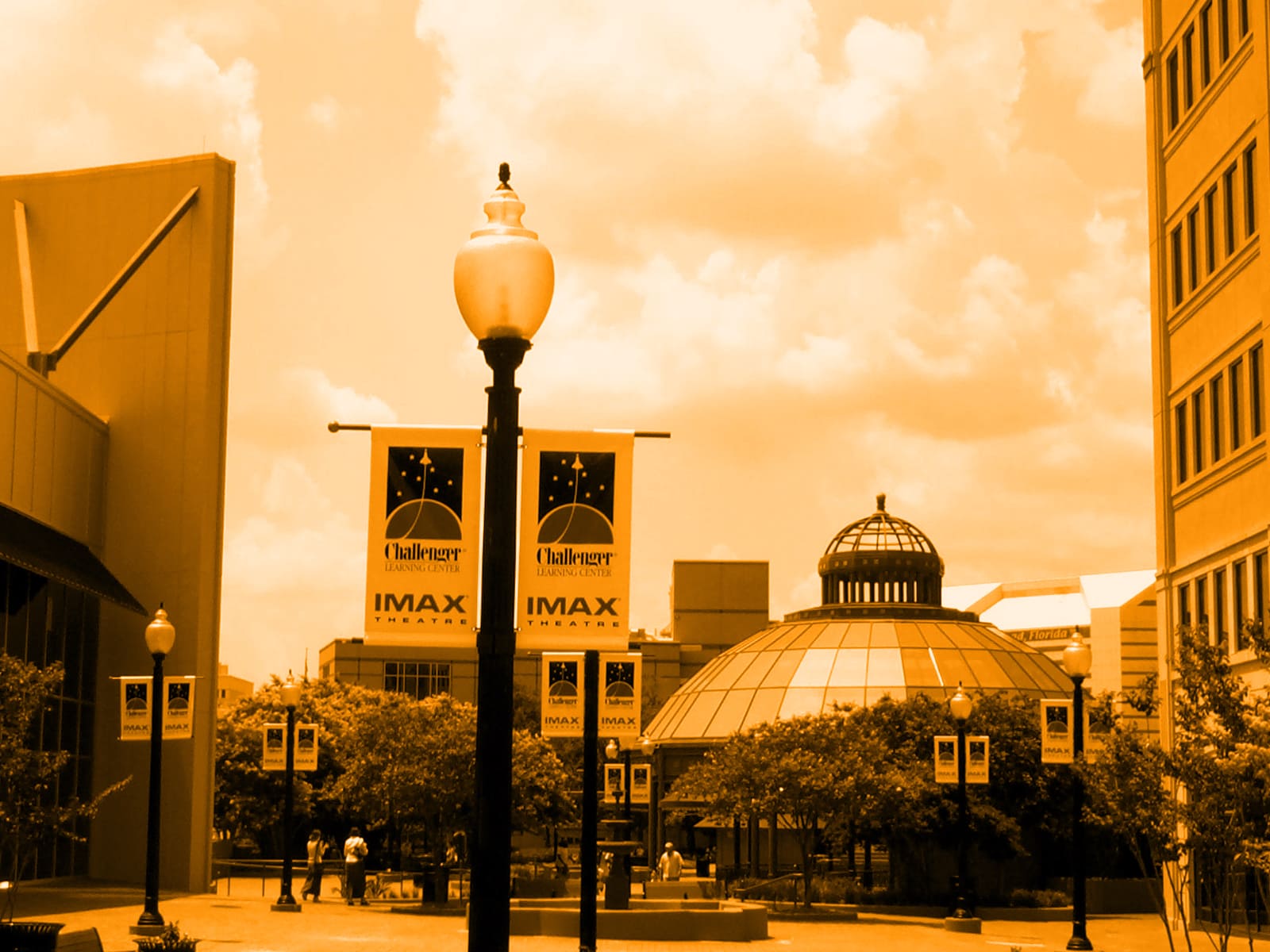 We love the smell of 'Sunburn' in the morning. Smells like … victory.
In honor of my wife Michelle's birthday, here is our present to you: The debut of "He Said, She Said" our podcast on Florida politics.
What a better day to launch this than today, with a preliminary note that, yes, we'll be on iTunes soon but wanted to get this edition out ASAP.
Our first guest? None other than outgoing Tampa Mayor Bob Buckhorn, who talks about his legacy, the upcoming election, and why being mayor is the best job in American politics.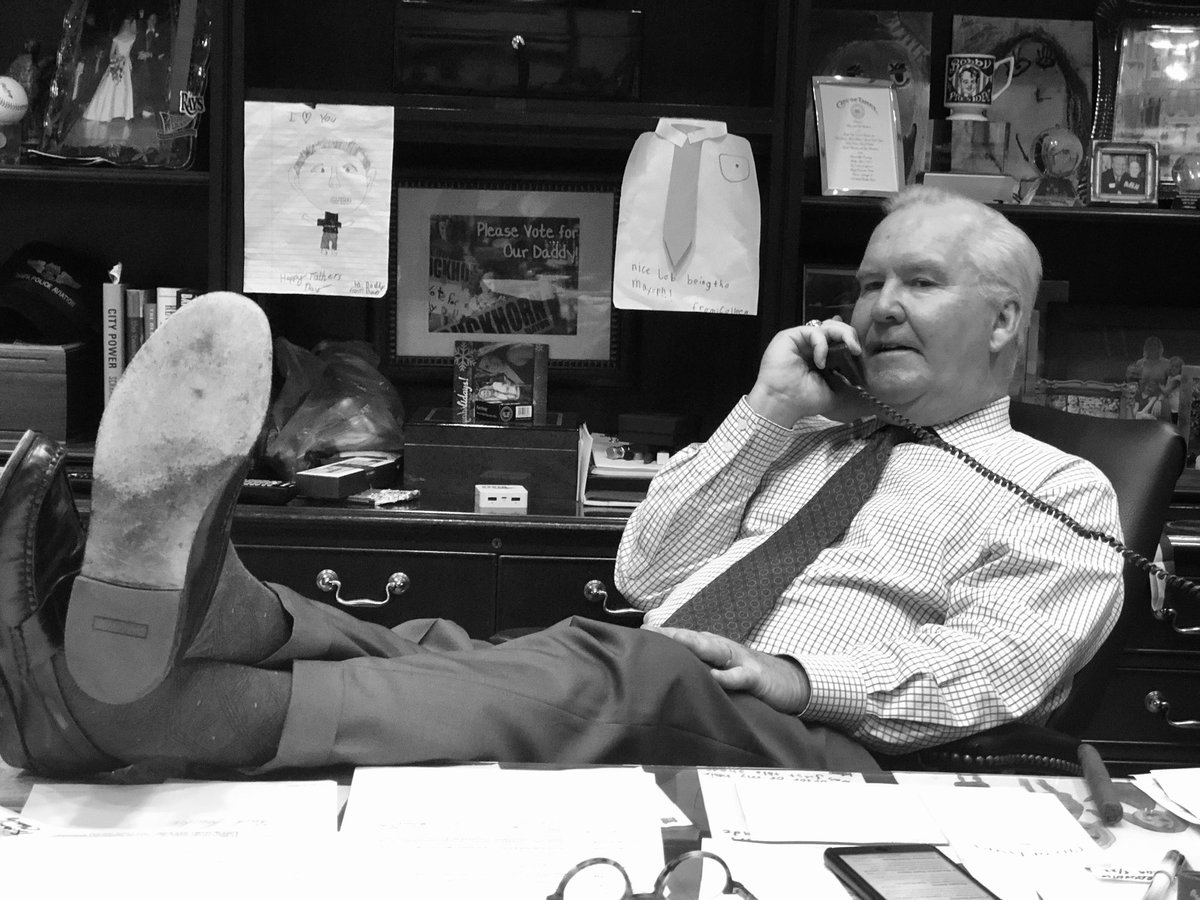 Here's a preview from the program note: "In the twilight of his tenure, Buckhorn (also discusses) his thoughts on the upcoming election to choose his successor.
"While he won't choose sides yet, he touts one candidate's leadership, and he promises to weigh in on the election soon.
"Peter and Michelle make predictions about the Tampa mayor's race and give their hot takes on the weighty political and pop culture issues of the week."
As you'll discover, I couldn't have found a better podcast partner than Michelle — previously a respected political consultant, now CEO of the bustling Schorsch household.
And many thanks to my inaugural producers Jonah and Megan.
Give it a listen here. Then let me know what you think, and/or suggest ideas for future episodes, by emailing me at [email protected].
— SITUATIONAL AWARENESS —
—@JamesAGagliano: [Michael] Cohen: "[Donald Trump] doesn't give orders. He speaks in code. And I understand that code." I was once assigned to FBI Organized Crime Squad in Queens, NY. Can't begin to number amount of Mob cooperators who described their abilities to interpret Mob Boss's orders in exact same manner.
—@JakeSherman: House Republicans are putting a lot of mainstream media stories — WaPo, Vanity Fair, CNN — in the record. Many of the same outlets the president has dumped all over.
—@JamesHohmann: Rep. Greg Steube (R-Fla.): I don't know a juror in America that would believe a word Mr. Cohen says.
—@JoeGruters: I felt very embarrassed for the Democrats today. Why? Because America already heard all this about Trump in 2016, but they still chose him over the Democrat nominee. What must that mean Americans think of Democrat candidates? They proved today they still don't 'get' it
—@JamesGrantFL: Remember when there were members of Congress knew how to effectively cross-examine and redirect a witness? This is as depressing for our future as it is painful.
—@ScottFist: Boy @DrDenaGrayson is getting a LOT of face time at the Cohen hearing. It's as if she found the perfect spot behind him to be on camera.
—@GusCorbella: It's Roberts Rules of Disorder in Congress this morning.
—@DeFede: Also, on a side not the folks at @TheFlaBar REALLY, REALLY do not like it when reporters refer to them as members of "The Bar Association."
—@AnaCeballos_: @mattgaetz responds. He tells me: "It seems that The Florida Bar, by its rules, is required to investigate even the most frivolous of complaints."
—@MDixon55: Telling reporters "we understand if you have to move forward without a comment" has become a somewhat common response from the @RonDeSantisFL press shop. Answer is given rather than a good-faith effort to actually give a comment. It's an open brush off, and is happening a lot
— DAYS UNTIL —
Fat Tuesday — 5; 2019 Legislative Session starts — 5; Tampa mayoral election — 5; 'Captain Marvel' release — 8; Players Championship begins — 14; St. Patrick's Day — 17; Jacksonville municipal first election — 19; Major League Baseball opening day — 28; Scott Maddox corruption trial begins (maybe) — 28; Final season of 'Veep' begins — 31; Masters Tournament begins — 42; Final season of 'Game of Thrones' begins — 45; Easter — 52; 2019 Legislative Session ends (maybe) — 64; Mother's Day — 73; Memorial Day — 88; 2020 Democratic presidential primary debates start — 99; 2019 General Election — 253; Iowa Caucuses — 340; 2020 General Election — 614.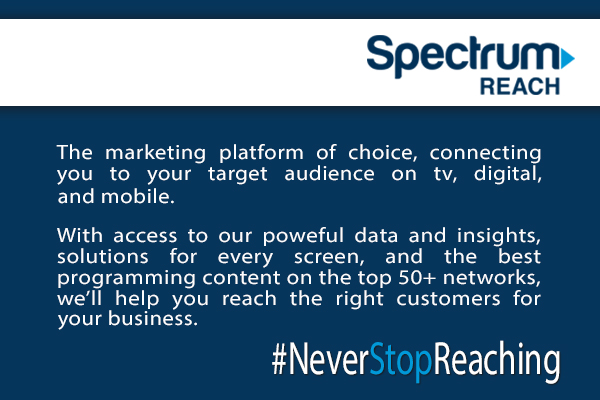 — TOP STORIES —
"Michael Cohen accuses Donald Trump of expansive pattern of lies and criminality" via Peter Baker and Nicholas Fandos of The New York Times — The allegations, aired at a daylong hearing before the House Oversight and Reform Committee, exposed a dark underside of Trump's business and political worlds in the voice of one of the ultimate insiders. Perhaps no close associate of a president has turned on him in front of Congress in such dramatic fashion since John Dean testified against President Richard Nixon during the Watergate scandal. "He is a racist. He is a con man. And he is a cheat," Cohen said of the president. Cohen, who has pleaded guilty to lying under oath to Congress, among other crimes, said he did so to protect Trump. "I am not protecting Mr. Trump anymore," he said. Through it all sat Cohen, 52, with dark circles under his eyes as he awaits a three-year prison term that begins this spring.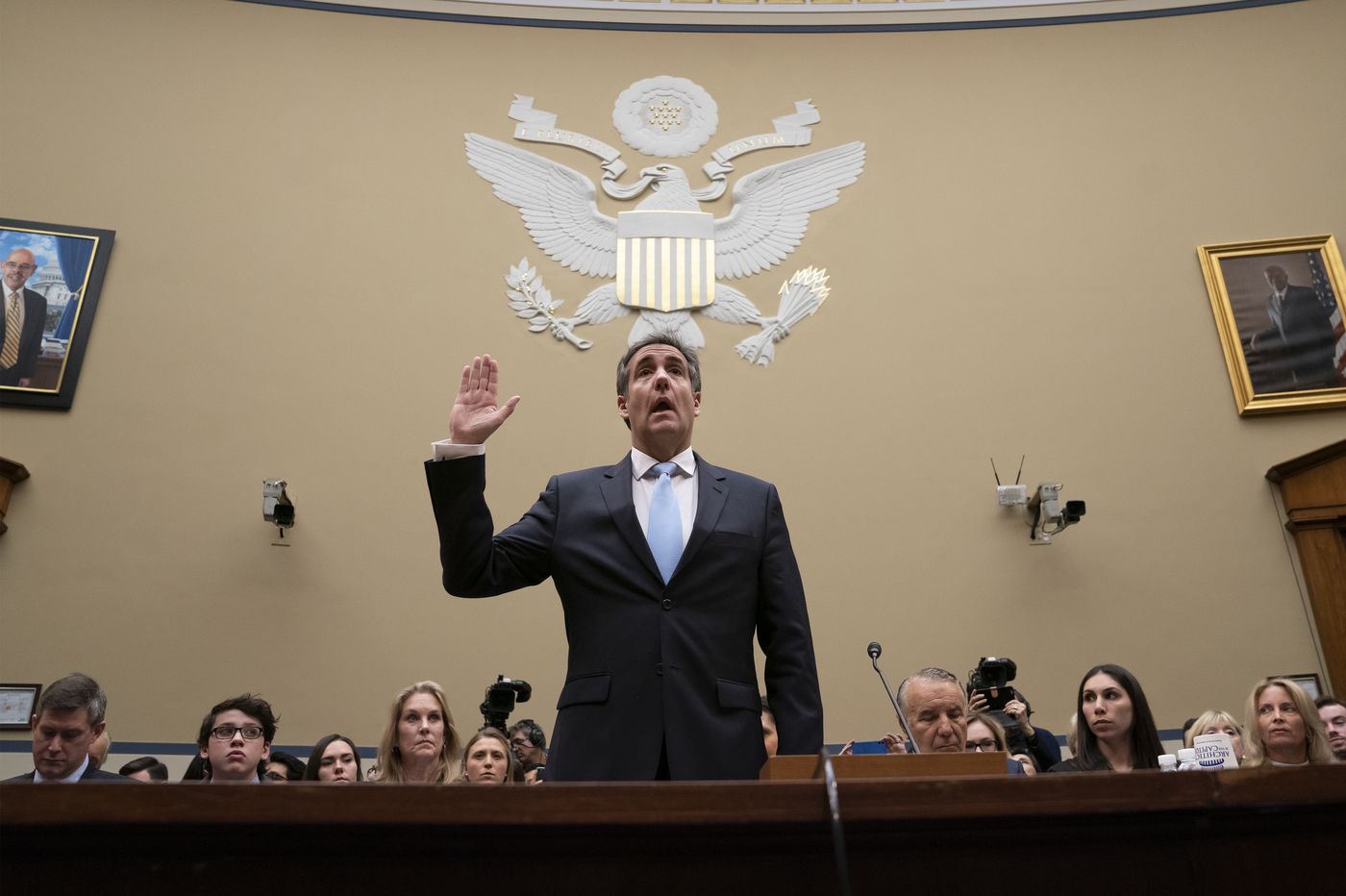 "Roger Stone says Cohen is lying about his conversations with Trump and WikiLeaks" via Zoe Tillman of BuzzFeed News — Stone's text, which he made clear was a "statement," was just the one sentence, and he did not explain what exactly about Cohen's testimony he maintained was false. Stone, who is facing criminal charges for lying to Congress, is under a gag order not to publicly comment on his case, special counsel Robert Mueller's investigation, or any "participants" in his case or the investigation.
"Florida Bar now investigating Matt Gaetz after Cohen tweet" via Florida Politics — A Florida Bar spokeswoman says the organization has "opened an investigation" into U.S. Rep. Gaetz, a Trump ally, after a tweet in which he goaded Cohen. Gaetz's tweet, since deleted, said: "Hey @MichaelCohen212. Do your wife & father-in-law know about your girlfriends? Maybe tonight would be a good time for that chat" Bar communications director Francine Andía Walker said: "Any time the words or actions of a Florida lawyer result in complaints, The Florida Bar will fully investigate those complaints through its established grievance process to determine if Bar rules have been violated."
Tweet, tweet:
I've personally apologized to @MichaelCohen212 4 referencing his private family in the public square. Regardless of disagreements, family members should be off-limits from attacks from representatives, senators & presidents, including myself. Let's leave the Cohen family alone.

— Matt Gaetz (@mattgaetz) February 28, 2019
— THE NEW ADMINISTRATION —
"Ron DeSantis backs bill to give patients share in health care cost savings" via David Fleshler of the South Florida Sun-Sentinel — The Governor endorsed a bill by state Sen. Manny Diaz that would reward patients who shop around for health care by allowing them to share in the savings with their insurance company. The governor praised Memorial's web-based system, which allows patients to easily and quickly look up the total cost and the out-of-pocket cost of various procedures, both with and without insurance. "If they're choosing things that are more cost-effective, then the insurer can send a certain amount of the savings that the insurer is getting back to the patient," DeSantis said. "If a patient can feel a positive impact from making these decisions, then they're more apt to do it."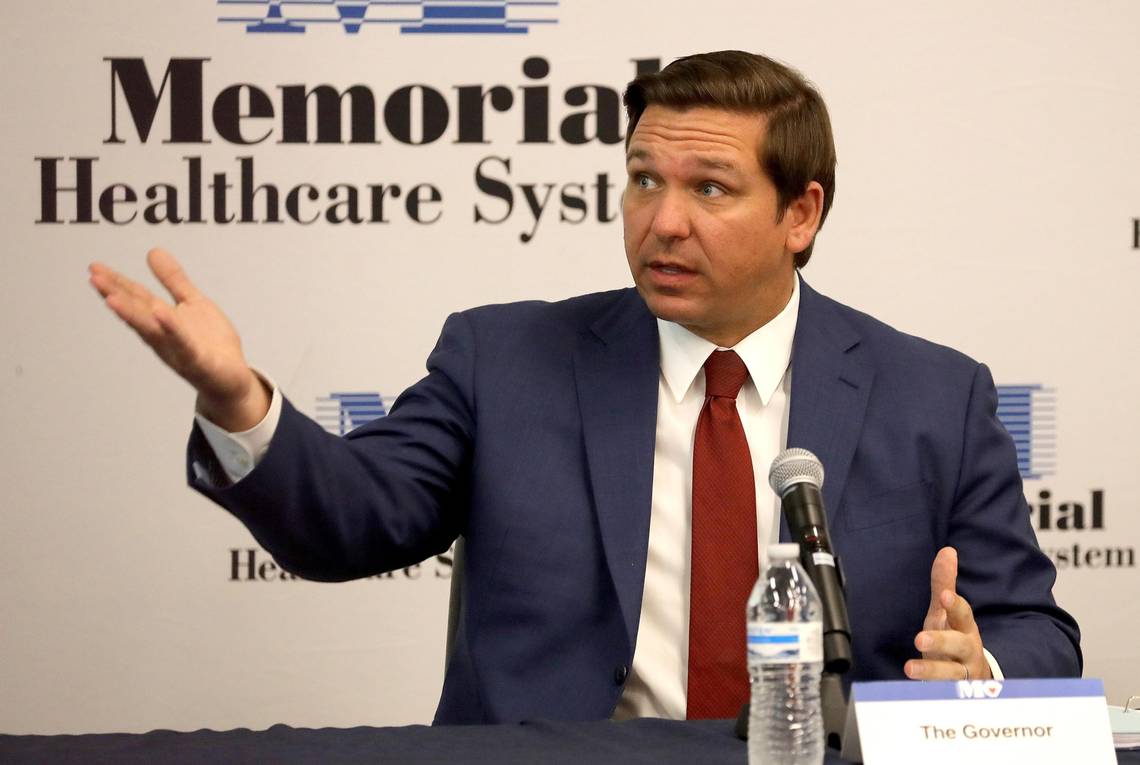 "DeSantis poised to push agenda in Legislature" via Ana Ceballos of the News Service of Florida — DeSantis will give his first State of the State address Tuesday during a joint session of the House and Senate. Lawmakers then will spend 60 days passing bills, negotiating a budget and considering DeSantis' priorities, which include boosting environmental spending, giving teachers bonuses, lifting a smoking ban on medical marijuana and expanding school choice. Lawmakers will also dig into the governor's $91.3 billion budget proposal — the largest in state history. Republican leaders, however, say the final version of the spending plan will likely look much smaller by the time it hits DeSantis' desk in May. "His budget, I remind people, is simply a recommendation. It is nothing more than that," Senate President Bill Galvano told The News Service of Florida.
"DeSantis fills remaining openings on SFWMD board" via Jacob Ogles of Florida Politics — DeSantis issued two more appointments to the South Florida Water Management District. John "Jay" Steinle, managing director of Lighthouse Investment Society, and Scott Wagner, owner of Wagner Legal, now join the board. "My administration remains committed to protecting our environment and fighting for clean water for all Floridians, and I know firsthand Jay Steinle and Scott Wagner will be dedicated to these goals in their service to the people of Florida," DeSantis said.

— ROAD TO SESSION —
"Bill Galvano maps major road projects" via Jim Turner of the News Service of Florida — Galvano has directed a Senate committee to study extending two toll roads and reviving the plans for a third, all through mostly rural areas of the state. The proposals, which involve extending the Suncoast Parkway and the Florida Turnpike and building the long-discussed Heartland Parkway between Polk and Collier counties, would help rural communities, handle the state's continued rapid growth and provide new hurricane-evacuation options, supporters say. "Our vision is a multi-purpose corridor, that it's not just a roadway," Galvano said. "It would lay the groundwork for water opportunities, sewer opportunities, as well as broadband."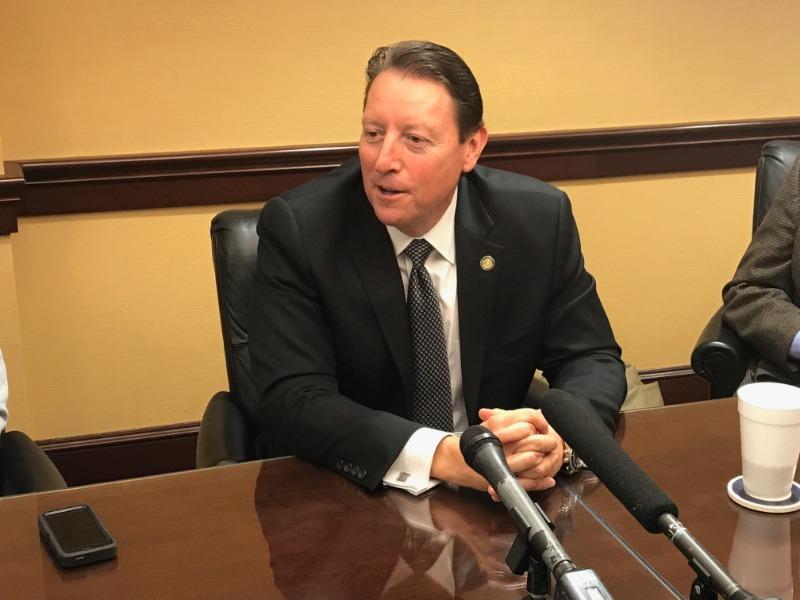 "Manny Diaz files another bill to expand private school scholarships" via Jeffrey Solochek of the Tampa Bay Times — The "Hope" scholarship, funded by a sales tax credit on automobile purchases, was established to allow children in district schools to attend different private or public schools if they had been abused or harassed. Sen. Diaz would allow private school students to be eligible for a scholarship, as well. With SB 1410, Diaz also would take schools out of the decision making whether to provide scholarship information to students. It would have parents whose children were subjected to an incident listed in the law go directly to a scholarship funding organization for an application.
"Diaz files classroom spending plan" via Danny McAuliffe of Florida Politics — The measure (SB 1434) creates a clause that would direct to teachers and classrooms 80 percent of the Florida Education Finance Program (FEFP) dollars received by each district. The bill lists teacher salaries and bonuses, supplies, technology and tutoring as would-be line items for the dedicated FEFP money. The DeSantis campaign in September unveiled an education proposal that included a similar 80 percent floor. "This will ensure no taxpayer money is wasted on bureaucracy and bloat and will put more money where it matters most: with students and teachers," read DeSantis' education proposal.
"Senate bill targets Scot Peterson pension" via the News Service of Florida — State Sen. Joe Gruters filed a proposal that would block retirement benefits for former Broward County Sheriff's Deputy Peterson — the second bill filed this week that goes after the former Marjory Stoneman Douglas High School resource officer. Rep. Spencer Roach filed a similar measure (HB 1091). The House and Senate bills call for Peterson to lose his benefits in the Florida Retirement System, except for contributions made by Peterson.
"Paul Renner introduces legislation to save patients money" via Florida Politics — A key Florida lawmaker has introduced legislation that he says will allow Floridians to save money on their health care. Palm Coast Republican Paul Renner, in line to become House Speaker in 2022-24, filed the Patient Savings Act (HB 1113). The Act, filed Tuesday, intends to give patients greater information about the costs of health procedures and services and the chance to reduce their premiums when they shop for and find high-quality, lower-cost options, according to Renner. "In every area except health care, we are able to shop for the highest quality at the lowest price," Renner says.
"Lawmakers eye 'systematic problem' on university spending" via Ana Ceballos of the News Service of Florida — Randy Fine, chairman of the House' Higher Education Appropriations Subcommittee, said he wants to look into giving the Legislature more sway over the higher education budget and training for university officials who oversee school finances. "We are now up to 25 percent of our state universities having some level of issue with the improper use of state dollars," Fine said, referring to three of the 12 schools in the system. "The severity of this issue merits that we do something about it." The issue involves investigations into the improper use of state funds at the University of Central Florida, the University of South Florida and the University of Florida.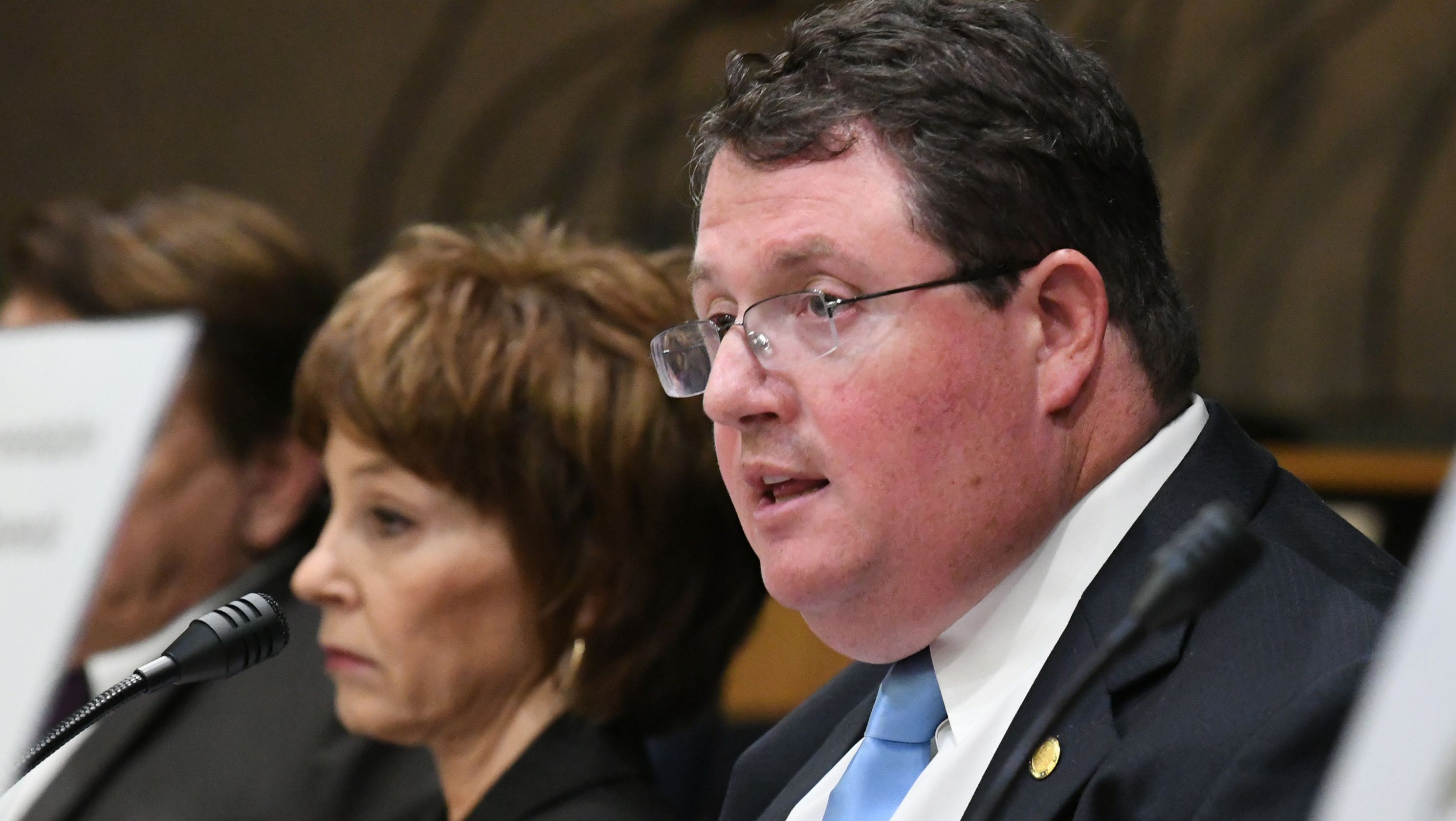 "Bills to legalize recreational pot filed in Florida House" via Mike Vasilinda of News4Jax — House Bill 1117, sponsored by state Rep. Michael Grieco would allow adults over 21 to have 2.5 ounces of marijuana, tax it at $50 an ounce and allow individuals to grow up to six plants.  A second bill, House Bill 1119, filed by Rep. Carlos Guillermo Smith would tax recreational marijuana and designate part of the revenue to fund peer-reviewed research on marijuana's beneficial uses and safety. Both bills face an uphill battle passing the Republican-controlled Legislature. Lawmakers are already grappling with allowing smokable medical marijuana, which House Speaker José Oliva called a back-door attempt at legalization.
— THE TRAIL —
"Shevrin Jones to hold Senate campaign launch event" via Ryan Nicol of Florida Politics — The event, dubbed "The People's Party," will be held March 1 at The Hyundai Club at Hard Rock Stadium in Miami Gardens. It's scheduled to run 6:30-9 p.m. Jones announced his decision to run for the Senate District 35 seat back in early January. Sen. Oscar Braynon II, also term-limited, currently holds the seat. That makes the 2020 contest an open one. Though this Friday's gathering is labeled as an event "to officially launch the campaign," Jones is already well underway in readying for his Senate bid.
Jason Shoaf talks hurricane relief in new ad — Hurricane Michael is likely on the minds of a bulk of voters in House District 7. A new digital spot from Shoaf's Republican campaign sends the message that he's the right guy to help bring relief to the storm-battered counties. "I've seen firsthand what happens when people come together for the common good," Shoaf says in the ad. "And it's that grit and determination that I'll use to shake up Tallahassee, putting people and results before politics. Now, more than ever, we need a strong voice there to fight for our values."
To view the ad, click on the image below:
"Police union endorses Mike Watkins" via Danny McAuliffe of Florida Politics — The Florida Police Benevolent Association, a massive cop union, is backing Republican Watkins in the special election race to fill the House District 7 seat. The endorsement comes as other candidates in the crowded GOP primary pick up varied support — from pro-life groups to business organizations — as they head rapidly toward an April 9 primary. With PBA underpinning Watkins' candidacy, it helps his brand as a law-enforcement friendly candidate. The Panacea Republican, who had originally filed for HD 7 nearly a year ago, has already been endorsed by five current and former sheriffs.
"Second Republican emerges for Ray Rodrigues seat" via the News Service of Florida — Republican Jason Maughan opened a campaign account to run in 2020 in House District 76. Maughan joined fellow Republican Peter Cuderman, who opened a campaign account last year to run for the seat. Cuderman raised $24,168 for the race as of Jan. 31. Also in recent days, Rep. Joe Geller opened a campaign account to seek re-election in 2020 in House District 100, which is made up of parts of Miami-Dade and Broward counties. Geller ran unopposed in 2018, but Libertarian Michael Sperber has opened an account to run for the seat next year.
"Pew: Phone polling in crisis again" via Steven Shepard of POLITICO — The Pew Research Center reported that the response rate for its phone polls last year fell to just 6 percent — meaning pollsters could only complete interviews with 6 percent of the households in their samples. It continues the long-term decline in response rates, which had leveled off earlier this decade. In releasing the data, Pew is also announcing that it will move "the lion's share" of its tracking of political and social trends — considered by many to be the gold-standard in public-opinion research — to its online platform, part of a broader trend away from phone polling and toward the internet.
Happening tonight: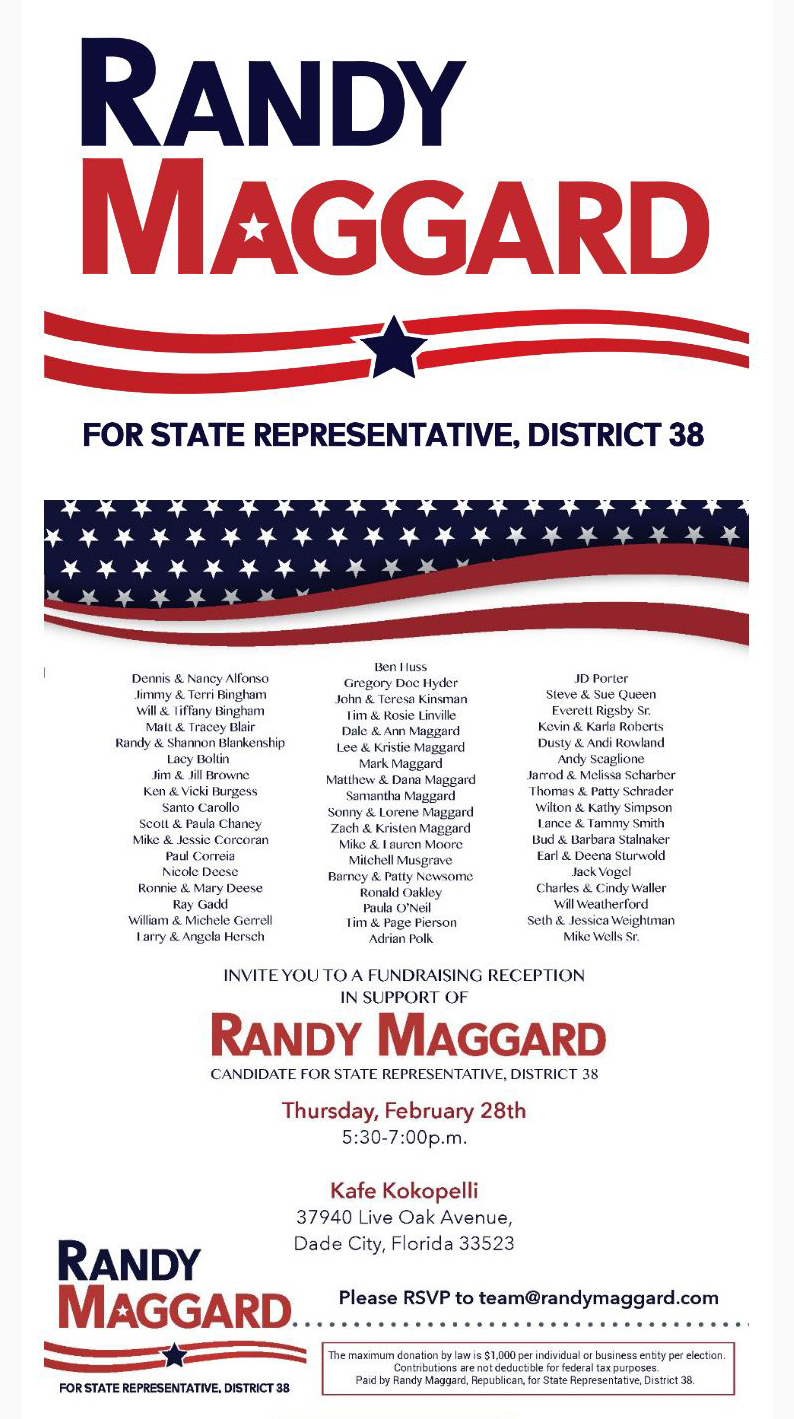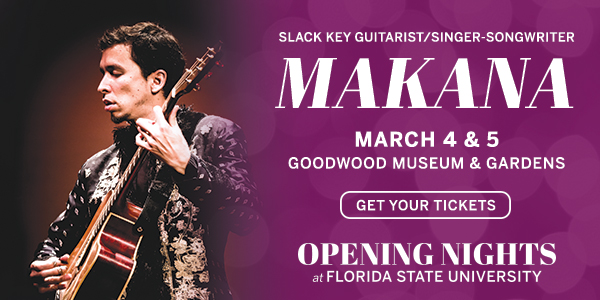 — STATEWIDE —
"Florida Chamber launches new institute on school, workplace safety" via Florida Politics — The Institute for a Safer Florida, organized by the Florida Chamber of Commerce, will "focus its energy and expertise on enhancing school and workplace safety." But it won't talk about guns. "I think we can get 90 percent of the way down the road" without addressing the gun issue, Chamber President Mark Wilson told reporters after a news conference … "I think we can save lives and go a long way to making sure" events like the Parkland tragedy "never happen again," Wilson said. "We need to have a serious discussion about mental health policies; we can have a serious discussion about school safety, workplace safety."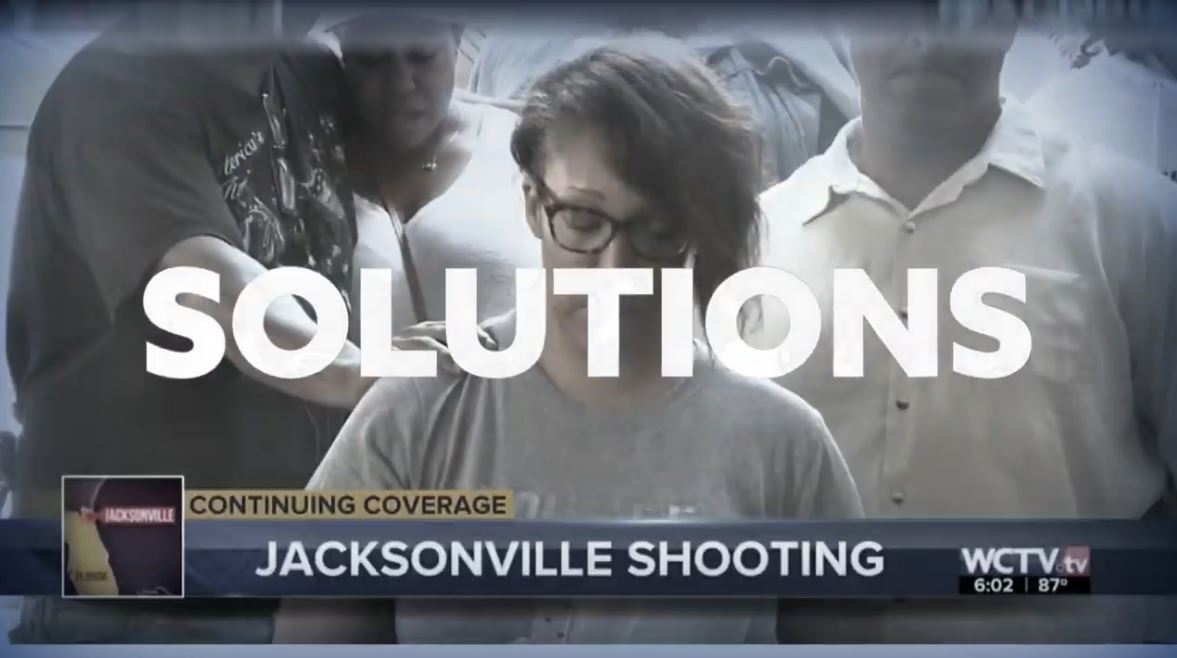 "Court backs hospitals on immigrant care money" via the News Service of Florida — A state appeals court sided with three Lee County hospitals in a payment dispute with the state stemming from emergency care provided to undocumented immigrants. The ruling by the 1st District Court of Appeal was the latest in a series of legal battles about Medicaid payments to hospitals for providing care to undocumented immigrants. A three-judge panel agreed with Gulf Coast Medical Center, Lee Memorial Hospital and Cape Coral Hospital, which argued that the state Agency for Health Care Administration was improperly seeking to require them to repay portions of money received in the past for treating undocumented immigrants.
— What Paul Renner is reading — "Cat bites the hand that feeds; Hospital bills $48,512" via NPR
"Despite confusion about Amendment 4, Florida's granting felons voting rights" via Daniel Rivero of WLRN — Supervisor of Elections offices in Broward, Palm Beach, Monroe and Hillsborough Counties told WLRN that 100 percent of the people who registered to vote in January had been sent their voter registration cards. Lawmakers and watchdogs have publicly disagreed over the definition of when a sentence is completed. A significant issue is whether fines associated with felony convictions need to be paid before someone registers to vote. If taking that interpretation, Florida residents could owe hundreds of millions of dollars before being eligible to vote. But elections supervisors have been sending voter information cards to new registrants across the state, including those with felony convictions. Those cards serve as an acknowledgment that the state has backgrounded the registrant and they are indeed eligible to vote.
U.S. Attorney Larry Keefe guests on newest "Fluent in Floridian" — Keefe, a veteran trial lawyer nominated to become the top federal prosecutor for north Florida by Trump, was confirmed by the U.S. Senate last month. His experience did not include being a prosecutor, but Republican U.S. Rep. Gaetz was one of his biggest supporters. Gaetz, by the way, worked at Keefe's law firm for a decade. On the latest episode of Fluent in Floridian, Keefe talks to SalterMitchell PR CEO April Salter about "his career, his mentors, and how he progressed from the Levin College of Law to the highest federal law enforcement position in north Florida." The podcast can be heard here.
— LOCAL —
"Woman accuses former Florida Sports Foundation CEO of sexual harassment" via Jeff Burlew of Tallahassee Democrat — A former employee of the Florida Sports Foundation, a division of Enterprise Florida, alleged in a federal lawsuit she was sexually harassed by the organization's former president and CEO and retaliated against and fired by the current one. Lisa O'Steen, in a complaint filed in U.S. District Court in Tallahassee, said the foundation's former CEO — John Webb — "continuously sexually harassed" her and other female employees, subjecting them to inappropriate comments and unwelcome touching. O'Steen said she reported the alleged harassment on numerous occasions to a human resources director, who asked, "Can't you ask him to stop?" O'Steen, who worked as director of marketing, replied that she was trying, but it was "to no avail."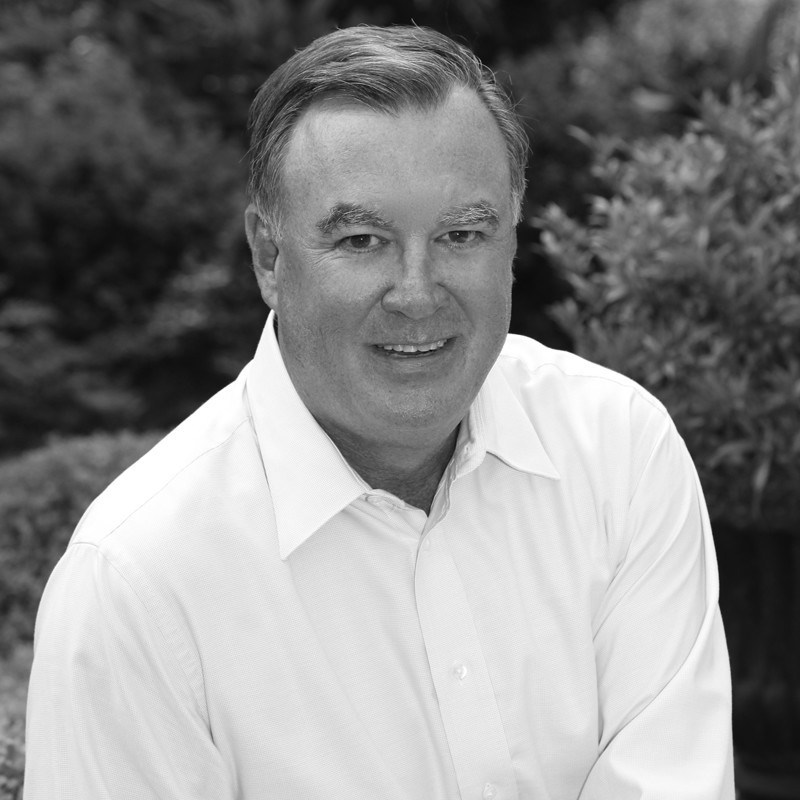 "City Commissioner Samuel Ings files to run for Orlando Mayor" via Ryan Gillespie of the Orlando Sentinel — Orlando Mayor Buddy Dyer's latest challenger comes from a few seats away on the dais. Ings, a retired Orlando police captain, filed paperwork declaring his candidacy for the seat. He holds the District 6 seat, which includes the area near Universal Studios, as well as Holden Heights, MetroWest and southwest Orlando. Ings said he would prioritize adding police substations in neighborhoods to aid community policing and improving response times, adding the city "must do a better job at keeping trash off of the roads," and wants to address transportation issues citywide. "Our city is not as clean as we claim it to be," Ings said. "I feel Mayor Dyer has been there long enough."
"Schools can't give kids medical marijuana but parents can, under new plan" via Lois Solomon of the South Florida Sun-Sentinel — The Palm Beach County School Board considered a proposal to allow only parents or caregivers to give medical marijuana to their children on school property, matching a state law that mandates access for needy students but forces strict controls. The children would have to be listed in the state's registry, have patient identification cards that they carry at all times and would not be allowed to share the drug with their peers or teachers. The board is set to vote on the policy in April.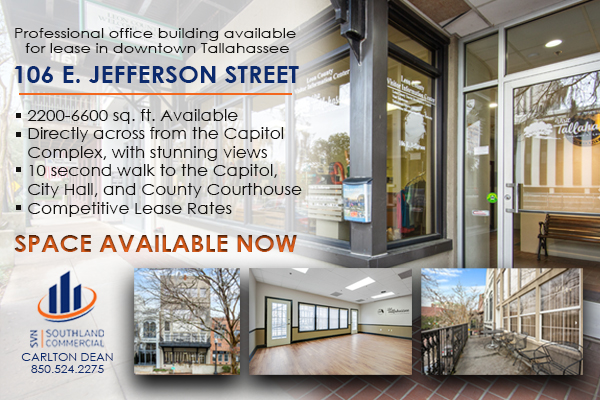 — D.C. MATTERS —
"How a Nigerian presidential candidate hired a Trump lobbyist and ended up in Trump's lobby" via Kathryn Sullivan of ProPublica — This week, "Trump, Inc." goes inside the Trump International Hotel in Washington, D.C. Among the many prominent guests, we saw Nigerian presidential candidate Atiku Abubakar and his entourage. Abubakar was the main challenger to the incumbent president out of a crowded field of candidates. He came in second. He had been reportedly barred from the U.S. for nearly 10 years for his alleged involvement in corruption while he was Nigeria's vice president. Last year, Abubakar hired a lobbyist, Scott Mason, who was a former Trump campaign adviser. Abubakar's party also hired another firm close to Trump: Ballard Partners, run by Brian Ballard. Reuters has reported that the U.S. government temporarily suspended Abubakar's visa ban after a push by the lobbyists.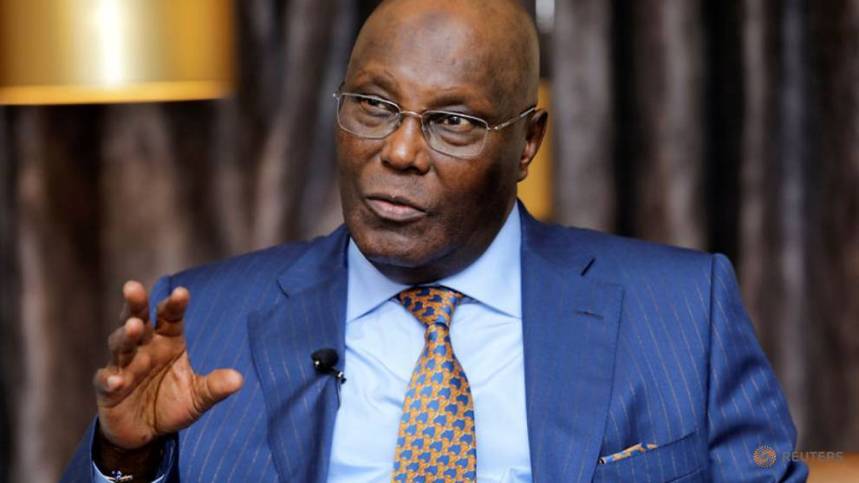 "Charlie Crist calls controversial Gaetz tweet 'highly inappropriate'" via Ryan Nicol of Florida Politics — Gaetz earned a rebuke from fellow lawyer and Florida congressional colleague, Crist. "I can't believe he said what he said in the tweet. I thought it was highly inappropriate," Crist, a Democrat, said of Gaetz. "That's pretty intimidating kind of stuff. Hard to look at it any other way." Crist's criticism came during a wide-ranging discussion with Florida Politics at his Washington office.
"Experts testify on algae solutions at Florida delegation meeting" via Ryan Nicol of Florida Politics — More funding, more planning, more coordination. Those were the calls from experts as the Florida congressional delegation held a hearing on dealing with the state's algae problem and other water issues. The meeting was the first of the year for the Florida delegation, co-chaired by Reps. Alcee Hastings and Vern Buchanan. The bipartisan group also reiterated their opposition to offshore drilling in Florida's waters. Secretary Noah Valenstein of the Department of Environmental Protection flew in from Tallahassee to testify. One issue that came up during the discussion on freshwater blue-green algae was the review process currently being conducted by the Army Corps of Engineers to revise the Lake Okeechobee Regulation Schedule (LORS), which dictates the water levels of the lake.
"House sends guns background check bill to the Senate with bipartisan support" via Elizabeth Landers of CNN —The universal background check bill, H.R. 8, requires background checks on all firearm sales in the country. Currently, only licensed gun dealers must perform background checks for anyone seeking to purchase a firearm. Most unlicensed sellers do not; H.R. 8 would make that illegal. There are exemptions to the law like "gifts to family members and transfers for hunting, target shooting, and self-defense." The measure passed 240-190. Eight Republicans voted for the bill, and two Democrats, Jared Golden of Maine and Collin Peterson of Minnesota, voted against it. The bill will move to the Senate, where it is unlikely to pass in the Republican-majority chamber as legislation often needs 60 or more votes to advance.
"Val Demings introduces 'Vladimir Putin Transparency Act'" via Scott Powers of Florida Politics — The Act calls on the U.S. intelligence community and others in the federal government to compile reports to present to Congress detailing Putin's net worth and financial holdings, including what the bill presumes are "front" or shell companies, and "identification of the most significant senior Russian political figures and oligarchs who facilitate the corrupt practices of Vladimir Putin." The bill, co-sponsored by New York Democratic U.S. Rep. Elise Stefanik, states the presumption that the "government of Russian President Vladimir Putin employs a system of corruption and illicit financial ties as a tool for consolidating its domestic political control and projecting power abroad to weaken other democratic countries" including the United States.
"Vern Buchanan backs background check bill" via Jacob Ogles of Florida Politics — U.S. Rep. Buchanan joined just seven other Republican colleagues in support of the "Bipartisan Background Checks Act." But the Sarasota Republican said the bill would mean more equitable enforcement of existing laws. "Our laws cannot be effective if there are gaping loopholes that allow criminals and deranged individuals to purchase firearms at gun shows or over the Internet without being subject to background checks," Buchanan said. "Today I voted for HR 8 to close these loopholes — a proposal supported by over 90 percent of gun owners in America, according to respected polling organizations."
— OPINIONS —
"Matt Gaetz is no Joe McCarthy, but he's trying" via Bill Cotterell of the Tallahassee Democrat — Somewhere the ghost of McCarthy beams with pride at Gaetz … who demonstrated this week that the politics of the reckless smear still lives in Washington. In just one term in the House, Gaetz already had a reputation as a publicity hound with two repellent characteristics — a zest for nearly nightly sing-alongs with the grinning Kewpie dolls of FOX News and a puppy-like eagerness to please Trump. But even the most jaded Washington observers were appalled by our First District congressman's tweet about Cohen, the president's former attorney, fixer and confessed perjurer. Gaetz will never gain the public acclaim McCarthy wallowed in during the early days of his rampage. Gaetz is more likely to wear out the shock value of his own publicity seeking.
"Rick Scott gripes on Twitter, trolls Alexandria Ocasio-Cortez; his idea of 'getting to work'" via Scott Maxwell of the Orlando Sentinel — Scott may be a two-term governor, but he's acting more like the freshman he is — a guy more desperate to make noise than progress. He started by railing against … well, everyone in Washington but himself. But the 66-year-old Senator from Florida has been particularly obsessed with the 29-year-old House member from New York, firebrand liberal Ocasio-Cortez. Scott has mocked Ocasio-Cortez in TV interviews. He mocked her in a press release. But his accomplishments — or even serious attempts to find solutions — have been few and far between. So, to distract from the fact that he won't fulfill his term-limit pledge, he's screaming and tweeting about Ocasio-Cortez … and hoping people will mistake noise for action.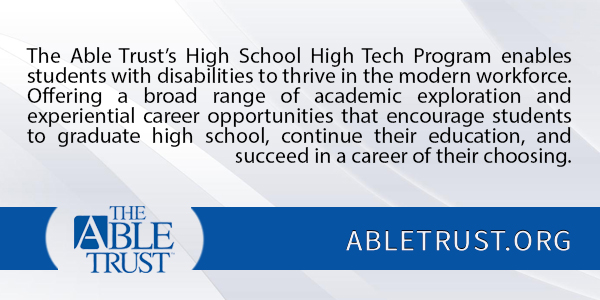 — MOVEMENTS —
"Ex-prisons chief Julie Jones pulls out of New Mexico job" via Dara Kam of the News Service of Florida — Jones cited personal reasons preventing her from relocating across the country. New Mexico Gov. Michelle Lujan Grisham, a Democrat elected in November, announced on Jan. 31 that she had hired the former Florida corrections secretary to fill the Cabinet position, boasting about Jones' "assertive, proactive leadership" during her tenure in Tallahassee. But Jones informed Lujan Grisham that, "with a heavy heart," she declined the appointment. "Since my return, there have been several unexpected personal issues in my life that prevent me from being able to move to New Mexico. You have a bold vision for your state, and I truly regret not being a part of your team," Jones wrote.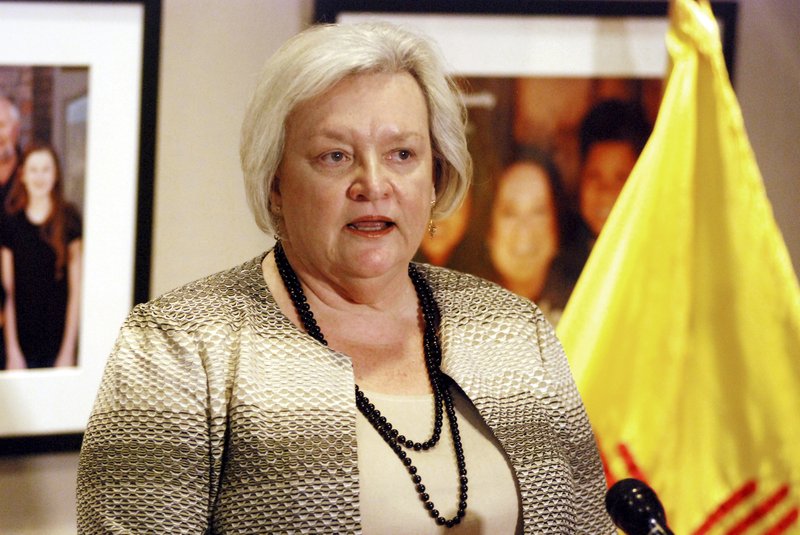 Appointed — Carson Good, Randall Hunt, Ralph Martinez and Jason Pirozzolo to the Greater Orlando Aviation Authority.
New and renewed lobbying registrations:
Olivia Babis: Disability Rights Florida
James Daughton, Andrew Palmer, Pierce Schuessler, Metz Husband & Daughton: AT&T
Shawn Foster, Sunrise Consulting Group: Southern Alliance for Clean Energy
Elise Gerson, Sara Herald, Bilzin Sumberg Baena Price & Axelrod: 13 Pista
Nicole Graganella, Katherine Webb, Colodny Fass: HERT Coalition c/o MultiState Associates
Patrick Hannah: Liberty Mutual Group
Jim Horne, Orlando Pryor, Strategos Public Affairs: The Lung Health Institute
Julia Juarez, JEJ & Associates: Rubin Turnbull and Associates
Jim Magill, Buchanan Ingersoll & Rooney: Palm Beach County Tax Collector
Will McKinley, Erik Kirk, PooleMcKinley: Aero Air Charter
Brad Nail, Converge Government Affairs of Florida: Florida Veterinary Medical Association
William Peters: Department of Business & Professional Regulation
Teye Reeves, Smith Bryan & Myers: Florida Harbor Pilots Association
Joseph Salzverg, GrayRobinson: Palm Beach County Sheriff's Office
William Turbeville, Colin Weaver, Ballard Partners: Automated Healthcare Solutions, Secure Democracy
Derek Whitis, Whitis Consulting: FTG Development
— ALOE —
"Two women chefs from Tampa Bay receive James Beard nods" via Ashley Gurbal Kritzer of the Tampa Bay Business Journal — Chef Jeannie Pierola of Edison Food and Drink Lab in Tampa, as well as Edison's Swigamajig in Sparkman Wharf, is a semifinalist for Best Chef, South. Pierola is also under construction on a new concept, Counter Culture, in the former Pach's Place space in South Tampa. Pierola is an icon of the Tampa culinary scene. She was executive chef at Bern's Steakhouse and opened sister restaurant Side Berns, which has since been re-imagined as Haven. Rachel Bennett, executive chef at The Library in St. Petersburg, is a semifinalist for Rising Star Chef of the Year. The Library opened as The Peabody on the Johns Hopkins All Children's Hospital campus in 2018 with Bennett at the helm.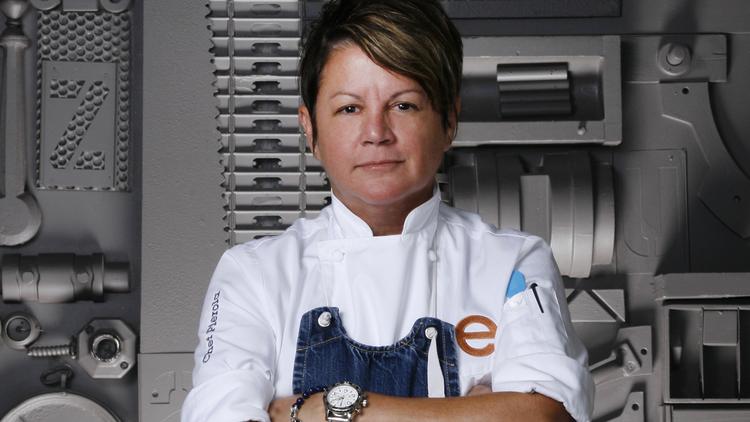 "Managers, coaches adjust to get most out of millennials" via Jay Cohen of The Associated Press — Millennials make up the vast majority of the majors today, and their influence is felt all over the sport. They were the earliest adopters of the advanced statistics that have become commonplace throughout baseball, and they inform much of what they do on the mound or at the plate. They want to know the reasoning behind what their coaches want them to do. "I've learned this generation is nothing like the generation I grew up in," Royals manager Ned Yost said. "Nothing like it. You have to learn and have an open mind to find out what makes these kids tick, how they grew up. It's just taking the time to get to know them and how to communicate."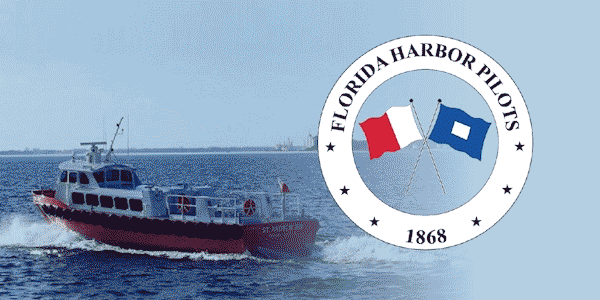 — HAPPY BIRTHDAY —
Celebrating today are Rick Fernandez, Ben Gibson of Shutts & Bowen, and Matt Weidner.
—
Today's Sunburn was written by Peter Schorsch, Phil Ammann, Joe Henderson, Daniel McAuliffe, Jim Rosica, and Drew Wilson.