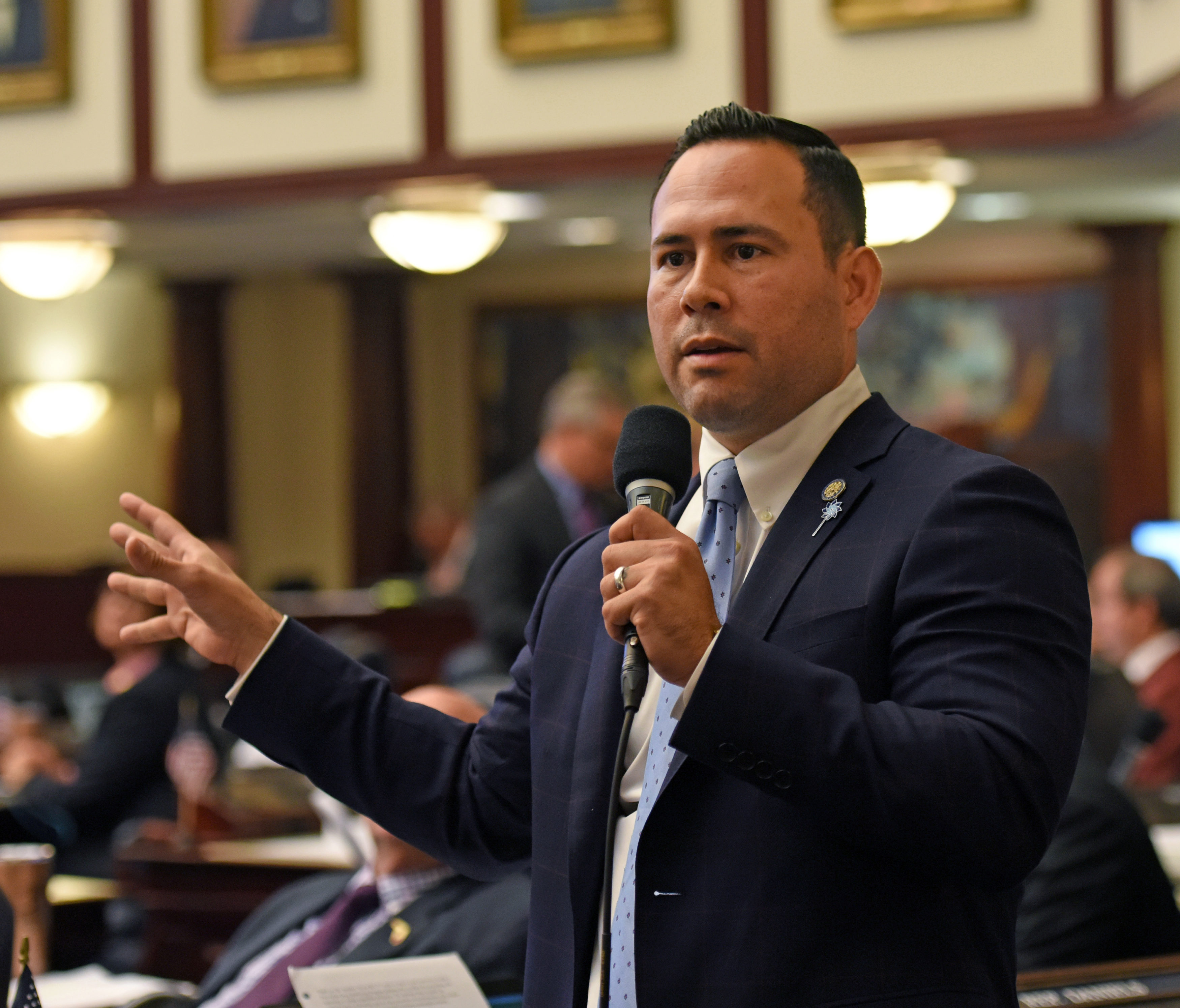 Equality Florida applauds legislation catching law up to modern science.
Count it a leftover of the AIDS scare in the 1980s: Florida law treats those who knowingly transmit HIV different than any other sexually transmitted disease.
But a bill advancing through the Florida House could de-stigmatize HIV without decriminalizing irresponsible transmission entirely.
"There's a longstanding stigma with respect to this based on a years-ago understanding as opposed to current health and medical science on the disease," state Rep. Nicholas Duran said.
He credits it to law written in a time when people worried spitting or sharing a toilet seat with an HIV-positive individual.
This year, the Miami Democrat filed the HIV Prevention Justice Act (HB 79) in hopes of reforming the law. The bill already has favorably passed through the House Criminal Justice Subcommittee.
If it becomes law, the legislation will reclassify a failure to notify a sexual partner of HIV-positive status as a misdemeanor, instead of a felony.
"This legislation will save lives and take care of the whole community," said Alejandro Acosta, coordinator for Equality Florida's HIV Advocacy Project. "It will help decrease HIV stigma, encourage people to get tested, and get into treatment."
Acosta, who is HIV-positive, said Florida "has a responsibility to match our law with current science."
That means acknowledging HIV, far from the death sentence it was in the 1980s, can be treated as a chronic condition more on par with asthma or diabetes.
While there are 115,000 people living with HIV in Florida, there were less than 900 deaths from HIV-related causes in the state in 2016.
But the spread of the virus remains a concern, particularly in Florida. The state saw 4,957 documented new transmissions in 2016, according to Equality Florida.
But the impact of the disease remains demographically uneven. Only 22 percent of new transmissions in Florida were for women. Meanwhile, 42 percent were for black individuals and 32 percent were Latino.
And date from the Centers for Disease Control shows the condition still impacts the LGBTQ more than the public as a whole. Gay and bisexual men make up 55 percent of Americans living with HIV.
At current rates, a quarter of all gay and bisexual Latino men will get HIV at some point in their life. Half of gay and bisexual black men will contract the virus.
All this may indicate an importance in being open with sexual partners about having the virus, and Duran doesn't want failure to disclose information completely decriminalized.
But the severe legal consequence for failing to share information has led to a high number of individuals refusing to get tested for HIV. CDC data suggests 20,000 Floridians have contracted HIV but remain unaware of their status.
In an interview with HIV Plus Magazine in 2017, Acosta declined to say how long he'd had HIV, noting the current laws in Florida open individuals up to legal risk for years.
HIV-positive people can face up to 30 years in prison for failure to disclose their status with a consensual partner, and that risk comes whether the virus gets transmitted or not.
Further, current medical treatments can make HIV medically undetectable, and in turn can make the virus virtually non-transmittable.
It raises the question what obligation should exist for an individual employment safe sex practices has to a partner when there's virtually no risk of catching HIV from an encounter.
Duran's bill also addresses some specific issues, like acknowledging the low risk of ever transmitting HIV through oral sex.
States like California have already reduced the penalties for HIV-positive individuals withholding their status.
Efforts to change the law failed in Florida in the past. But Duran hopes a conversation based on current science can catch the law up with modern knowledge.
He notes Hepatitis C poses a greater risk and threat to public health today than HIV. Treating HIV patients as criminals at this point does more harm than good.
"We are going to create smart policy with HIV and STDs," he said.