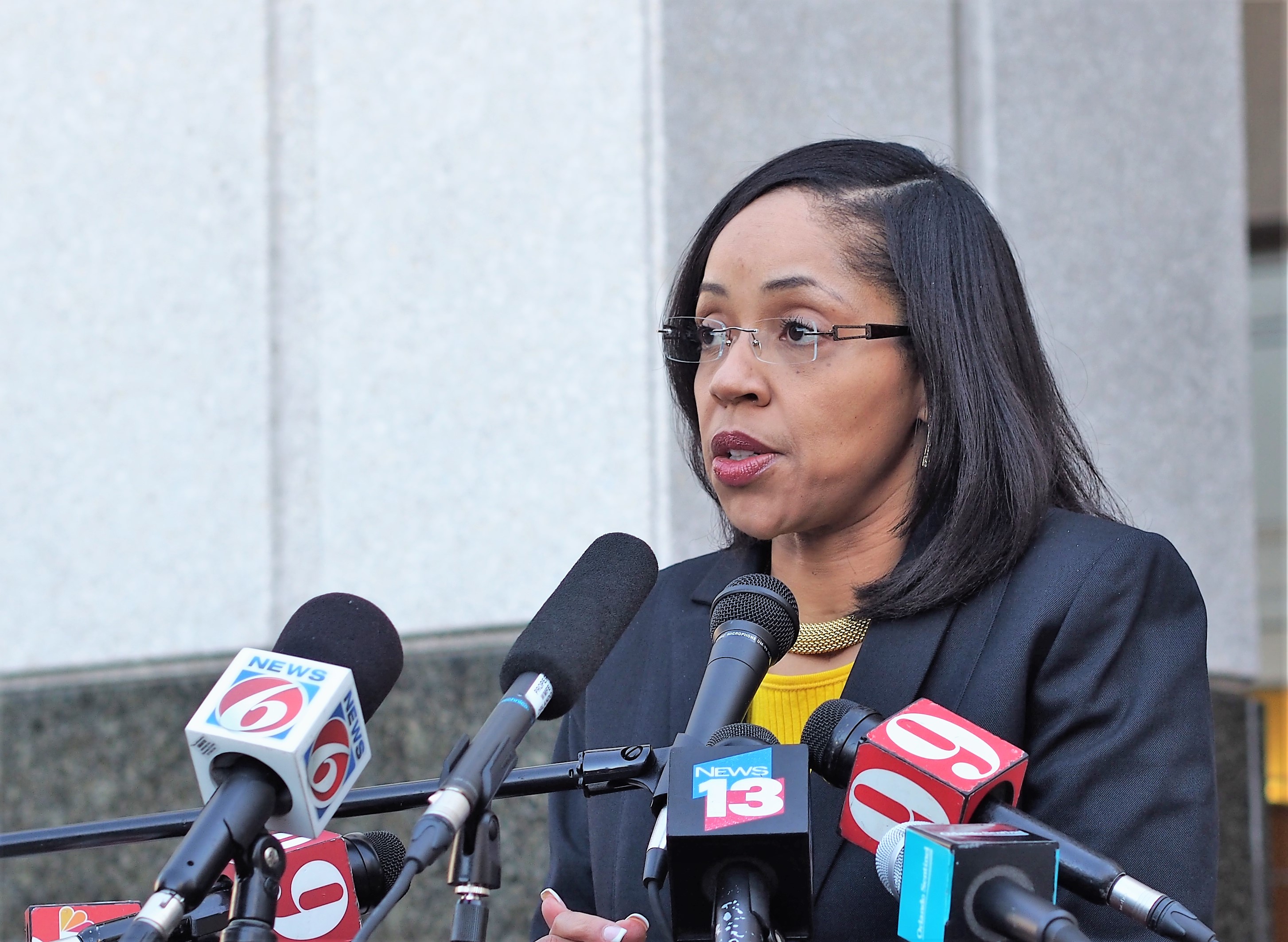 Aramis Ayala indicated she is fine with Ron DeSantis keeping the cases with Brad King.
State Attorney Brad King of Ocala will keep the prosecution duties for the capital murder case against Markeith Lloyd, who is accused of killing an Orlando police officer.
And, presumably, he will retain all the other cases that were stripped from State Attorney Aramis Ayala by former Gov. Rick Scott in 2017 after she declared her opposition to the death penalty.
On Thursday, the office of Gov. Ron DeSantis posted an executive order in which the new Governor extended the reassignment of Lloyd's case away from Florida's 9th Judicial Circuit, where he is charged with murder, and given to Florida's 5th Judicial Circuit.
Earlier, DeSantis had extended the reassignments of 11 other cases for which Scott's executive orders were set to expire.
In a written statement Thursday, Ayala said she is fine with DeSantis continuing the policy Scott began in March 2017, when he began reassigning the prosecutions of more than two dozen potential death penalty cases from her jurisdiction even though the alleged murders took place in Orange and Osceola counties, within the 9th Circuit.
By the fall of 2017, Ayala had expressed that she was moving on from the controversial battle. On Thursday, she supported DeSantis' orders as both routine and appropriate.
"It's routine for the Governor to extend an executive order for cases that have not been resolved within the allotted time frame of one year," Ayala said. "I believe it's in the best interest of the victims' families and those related to the prosecutions to maintain stability and consistency."
Ayala's battle over the death penalty had politically divided Florida and drawn national attention, yet it lasted less than five months.
In August 2017, the Florida Supreme Court ruled Ayala did not have the authority to pursue a blanket policy of not pursuing capital punishments in her judicial circuit. The court also ruled that Scott had the power to reassign such cases. She then developed a new protocol for her staff to review potential death penalty cases and pursue prosecutions without her input, and Scott stopped taking cases away.
According to King's office, the 5th Circuit already has received executive orders from DeSantis extending reassignments of the murder cases involving DeMorris Andy Hunter, David Lewis Payne, Juan Rosario, Dolan Darling, David Sylvester Francis, Sean S. Huggans, Derrick McLean, Dusty Ray Spencer, and Todd A. Zommer.

More than a dozen other cases are expected to follow as the orders signed by Scott expire.
Some of those cases are being prosecuted by Ayala's former assistant state attorney Ryan Williams, who now is running in 2020 to challenge her for the 9th Circuit position.
Williams transferred from the 9th to the 5th Circuit to stay with some of those cases under King.
Lloyd's case, which DeSantis addressed with an executive order signed March 1 — but not posted until Wednesday — is particularly egregious among the caseload. It was also the first case Scott took from Ayala.
Lloyd is set to be tried for killing his pregnant girlfriend Sade Dixon in December 2016, followed by the execution-style murder in January of Orlando Police Master Sergeant Debra Clayton when she encountered him.