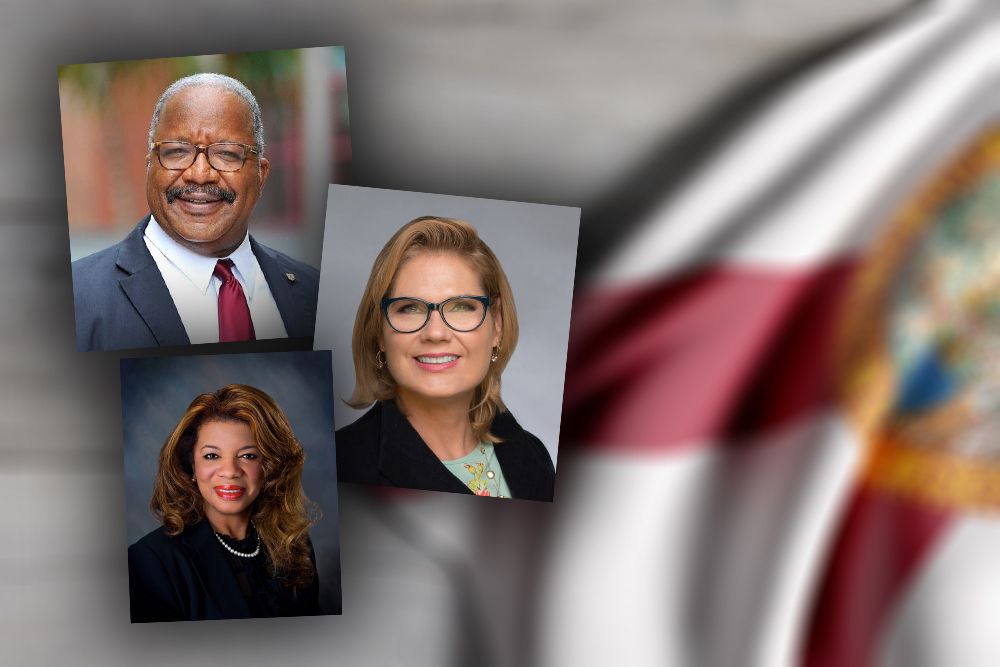 Tuesday's contest was an open one, as current Mayor Jeri Muoio is term-limited.
West Palm Beach has decided on its next Mayor, as Keith James was defeated both Paula Ryan and Priscilla Taylor Tuesday night.
Both James and Ryan currently sit on the West Palm Beach City Commission. Taylor is a former mayor of Palm Beach County and also served on the County Commission.
James earned just over 50 percent of the vote with all precincts reporting. Ryan came in second with 29 percent, followed by Taylor at 21 percent.
Tuesday's contest was an open one, as current Mayor Jeri Muoio is term-limited.
James earned the endorsement of the Palm Beach Post in his bid for the Mayor's seat. The Post cited James' desire to cooperate with residents and other arms of government to help address problems facing the city of West Palm Beach. Those include the need for infrastructure upgrades, improving water quality and reducing traffic congestion.
All three candidates were also vocal on addressing the issue of homelessness and housing generally. In a talk with WPTV, Ryan suggested setting up places for the homeless to congregate, while James pitched the idea of community ambassadors reaching out to connect the homeless with available resources.
Taylor, meanwhile, spoke on the larger issue of affordable housing, arguing more outreach needs to be done with landlords to make sure people have a place to live.
Tuesday night's race is the first overseen by Sartory Link, who was installed as the Palm Beach County Supervisor of Elections after the suspension of her predecessor. Gov. Ron DeSantis suspended Susan Bucher, citing alleged mismanagement of the 2018 recounts in the area.