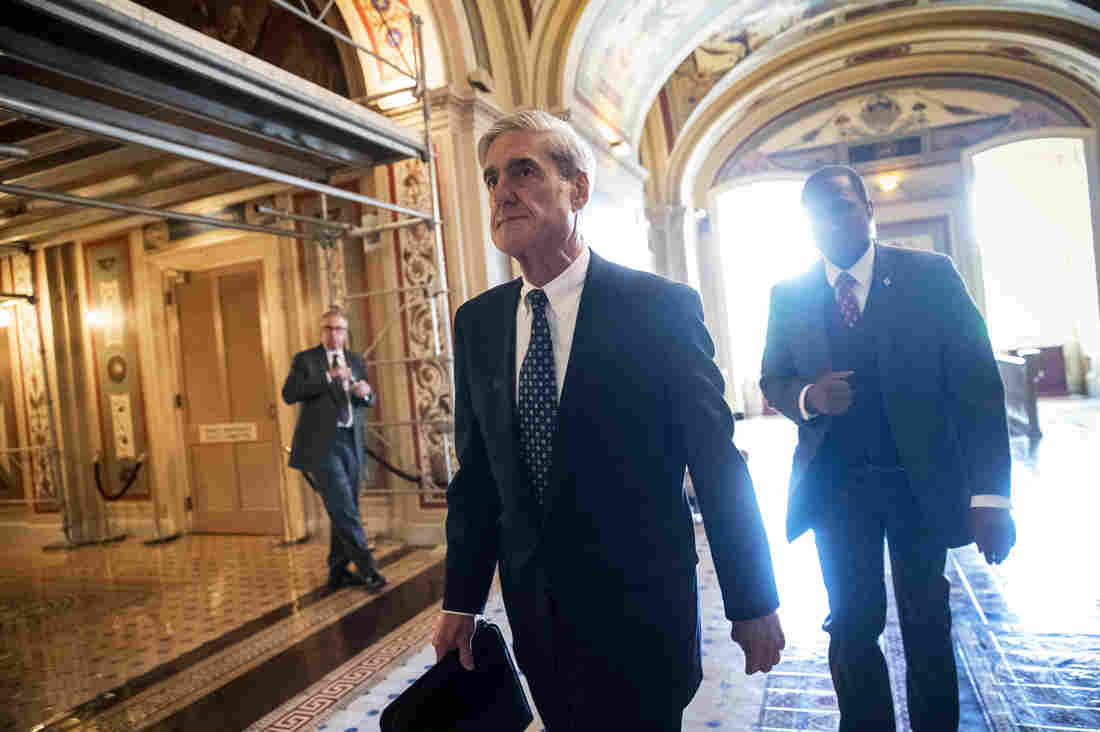 "Make no mistake, this is only the first step."
Special Counsel Robert Mueller wrapped his investigation into Russian collusion, and Florida politicians now agree on one thing. They want to read the findings ASAP.
Of course, interpretations of the report and the potential for conflict with President Donald Trump remain to be seen.
U.S. Sen. Marco Rubio, a Republican, maintained his longstanding support of the special counsel and suggested the result won't be as damning for Trump as some hope.
"I said #Putin interfered in our elections since October 2016 & supported & defended the #MuellerProbe," Rubio tweeted. "Now that the probe has ended the actions of those who supported Mueller but now attack his conclusions but they aren't what they wanted them to be will be very revealing."
U.S. Rep. Matt Gaetz, a Panhandle Republican, went on Fox News to proclaim the report shows no collusion existed.
"675 days, millions spent, a team of people biased against the President, and NO COLLUSION FOUND," Gaetz tweeted. "Now, we have to have a review of how we got here: how we allow political opposition research to fuel an investigation that was never founded in fact or reality."
Gaetz on Saturday appeared again on Fox News to further suggest Russian involvement with the Trump campaign was imagined. "The entire Russia narrative is like the Democrats' own version of the Fyre Festival– it's all hype with no substance," he said.
"I suspect that this will go on. The Democrats have launched an 81-pronged investigation into every element of the president's life because they ned something to talk about. In the absence of evidence, they have to have something to stoke their base with the theory that they're going to be able to undo an election that Donald Trump won in historic fashion."
U.S. Rep. Ted Yoho acknowledged the report and linked on Twitter to an article by the Washington Times. But the Ocala Republican was largely noncommittal.
"After 22 months, we have finally reached the end," he wrote. "#RobertMueller delivers his report to AG Barr, ending Russia probe."
U.S. Rep. Stephanie Murphy, an Orlando Democrat, stressed the importance of public release of the report.
"Last week, I joined my colleagues in the House to unanimously vote in favor of making the Mueller report public," she wrote. "Now that the investigation is completed, Americans have the right to know the findings so we can hold bad actors accountable and protect our democracy."
U.S. Rep, Val Demings, an Orlando Democrat, issued a lengthy statement promising Congress would closely examine the findings.
"As representatives, we took an oath to defend the Constitution against all enemies, foreign and domestic. To that end, Congress is currently engaged in multiple investigations to stand against corruption, obstruction, and abuse of power. The Special Counsel's report is a welcome contribution to our work to uphold the rule of law. I look forward to reviewing its findings and determining our next steps.
"Mueller's investigation has led to 37 indictments. President Trump's campaign manager, personal lawyer, national security advisor, and three other advisors have pleaded guilty or been convicted of federal crimes, including Conspiracy Against the United States. The Special Counsel's evidence will contribute significantly to the numerous criminal and congressional investigations which are still ongoing.
"The American people deserve the full story. Members of the House of Representatives, of both parties, voted unanimously last week that the Mueller report should be released publicly to us and to the American people. During his confirmation hearing, Attorney General [William] Barr said that 'my goal will be to provide as much transparency as I can consistent with the law.' It is my expectation that Attorney General Barr will keep his word."
She said Congress will continue it's investigation regardless of Mueller's top-line findings.
"Congress is going to keep investigating. The scope of our investigation is much larger. The conclusion of the Special Counsels investigation is a tool to give us what we need to uphold the rule of law," she wrote.
U.S. Rep. Kathy Castor, a Tampa Democrat, signaled the House will demand all findings be made available to Congress.
"Learn from history," she tweeted. "Don't let Trump stonewall or hide details. All Americans deserve to see full #MuellerReport! I will be fighting to make sure that happens."
And U.S. Rep. Ross Spano, a Lakeland Republican, for his part also wanted the report to become public swiftly.
"Today, Special Counsel Mueller has finally wrapped up his nearly two-year judicial inquisition," he said in a statement. "I call on the Department of Justice to promptly make the full version of the report available to Congress and the American People for their own review."
U.S. Rep. Alcee Hastings, a Fort Lauderdale Democrat, showed anxiousness to read the report.
"Now that Special Counsel Mueller has submitted his report to the Attorney General, looking into Russian interference in the 2016 election," he tweeted. "It's time for AG Barr to #ReleaseTheReport! The American people deserve to know the truth."
U.S. Rep. Lois Frankel, a Boca Raton Democrat, echoed the sentiment.
"Now that Special Counsel Mueller has sent his report to the Attorney General, it must be made public. Americans have a right to the truth," she tweeted.
U.S. Rep. Ted Deutch, a Boca Raton Democrat, expects the Mueller report will launch more events, not bring matters to a close.
"Special counsel Mueller and his team have worked tirelessly to investigate how Russia interfered in our 2016 presidential election, and I applaud his team for their hard work to expose the truth and hold people accountable," he said in a statement.
"Make no mistake, this is only the first step. The Attorney General should make the report public and let the American people learn the facts Mueller uncovered. The American public deserves to know the truth, and only full transparency and accountability will ensure that the President is not above the law.
"Our mission to get to the truth is not over. Congress must take appropriate measures to make this report and underlying facts public. Congress has the constitutional responsibility to ensure the rule of law is respected by the President and his Administration. Democrats on the Judiciary Committee will continue to investigate any attempts to interfere in the special counsel's investigation, to obstruct justice to protect themselves or others, or in any way to violate the rule of law."
U.S. Rep. Debbie Wasserman Schultz, a West Palm Beach Democrat, said she wanted to see the full report at the same point the White House gets it.
"Attorney General Barr must make the full Mueller report public, and provide Congress with all of its underlying documentation and findings. Mr. Barr must also refrain from giving President Trump or his team advance access to the findings or its evidence. Any White House interference into what is made public would be wholly inappropriate.
"The Special Counsel investigated whether a foreign power interfered in our democracy, and if laws were broken to obstruct that very investigation. Like the integrity of our elections, the full results and release of that investigative effort must not be corrupted."
U.S. Rep. Frederica Wilson, a South Florida Democrat, said there's great interest in the report becoming public soon.
"The vast majority of Americans believe Special Counsel Mueller's report to the Attorney General must be made public. They deserve the truth," she wrote.
U.S. Rep. Debbie Mucarsel-Powell, a Miami Democrat, joined in a push for making the report public fast.
"Our faith in government is dependent on transparency," she tweeted. "If AG Barr won't make the Mueller report public, I will push to make it so. Americans MUST know the full picture."
On news findings would not be released Saturday, Mucarsel-Powell added: "This is an investigation into meddling into our democracy. It led to convictions and guilty pleas. The American public must see the WHOLE report."