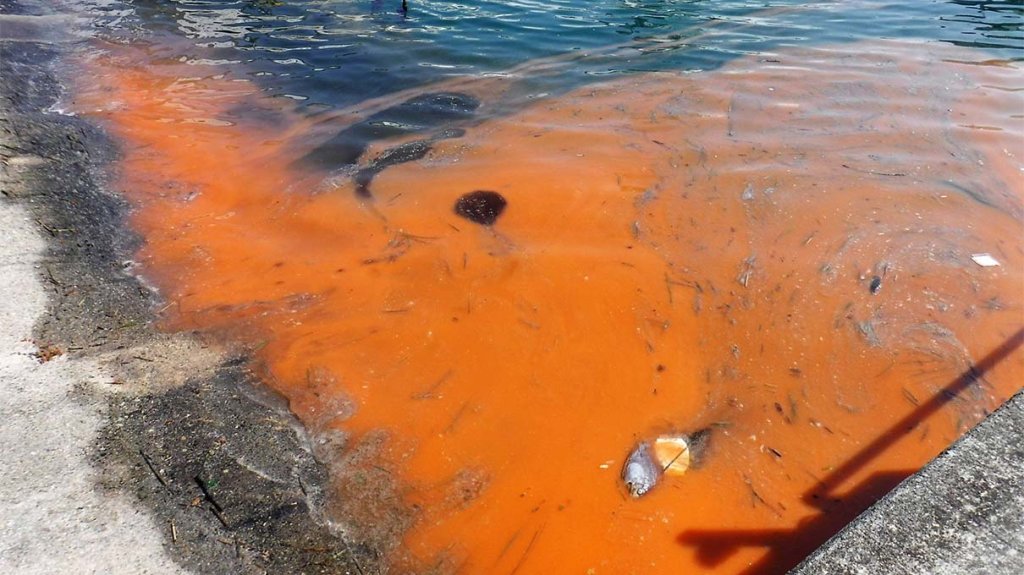 State agency promoted region after algae devastated hospitality industry.
Gulf Coast tourism officials still reeling from historic red tide blooms say its critical VISIT FLORIDA continue operations. But House members say the agency is set to sunset in October.
"All of Southwest Florida is really very dependent on the many services they provide," said Jack Wert, executive director for the Naples, Marco Island, Everglades Convention and Visitors Bureau.
In the wake of a season of hotel cancellations and docked fishing expeditions, the need for state promotion seems as acute as ever in Southwest Florida, officials said.
Last year, VISIT FLORIDA awarded $500,000 worth of grants to all counties impacted by red tide. The agency also spent another $120,000 on a regional effort with Google Maps that helped the coastal region from Manatee south through Collier counties.
Virginia Haley, president of Visit Sarasota County, said the efforts helped combat the worst red tide event in local memory.
"But VISIT FLORIDA is always important to mid-sized destinations such as Sarasota," she said. "We couldn't do that kind of international marketing without our partnership with VISIT FLORIDA."
Gulf Coast hospitality officials have grown accustomed to dealing with occasional algal blooms most years. But this year, red tide spread and endured in a more massive way through much of the Fall.
And tourism officials said bad publicity around an environmental disaster can endure and impact the view of the entire state for expended period if not corrected.
JoLynn Lokey, chief operating officer for Visit Tampa Bay, noted Hillsborough County suffered little red tide this year. But travelers from afar often heard of algae in Florida.
"In Europe, people don't understand," she said. "They think Florida is Orlando and Miami. They don't know the difference between Tampa and Sarasota."
Haley said many European travelers didn't necessarily cancel long-planned trips, but red tide cost coastal businesses from restaurants to fishing guides.
It's harder to calculate how many people might have come to the Gulf Coast but heard about red tide and ruled out vacationing to the area completely.
"The phones just stopped ringing," she said. "How do you quantify that?"
Wert said Collier suffered less than places like Sarasota and Charlotte counties. But the visitors to the area also ruled out water-based activities out of fear of red tide.
"Our charter boat fishing captains were out of business for months," he said.
Now Wert gets updates every few hours about Tallahassee dialogue on VISIT FLORIDA. The agency proved critical in alerting visitors when red tide started to disappear from Southwest Florida waters, and that's a service to the state, he said.
"I'm doing as much as I can contacting our legislative delegation about the extremely important work of our marketing campaigns," he said.
Haley went to Tallahassee on Wednesday to hear appropriations debate in the House. She was heartened at least lawmakers intend to provide funding until Oct. 1. But she dreads the start of the new fiscal year if it means the end of VISIT FLORIDA.
"We just need it to keep tourism for the entire state, with the hurricanes, red tide, blue-green algae and all the challenges we face," she said.