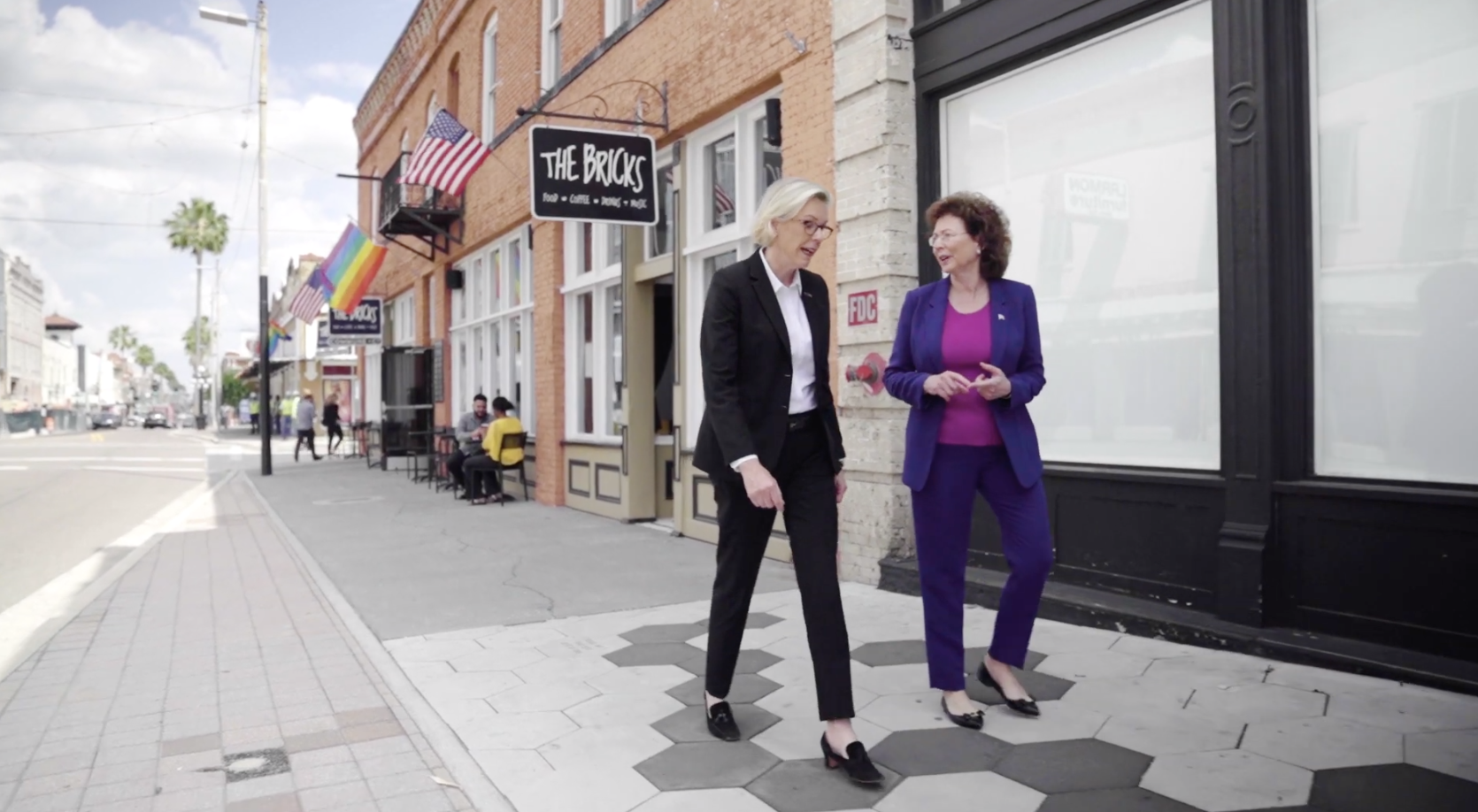 "Tampa is on the right track, and Jane Castor is a big reason why."
Tampa mayoral candidate Jane Castor launched yet another digital ad Friday touting support from former Mayor Pam Iorio.
"Tampa is on the right track, and Jane Castor is a big reason why," Iorio begins in the ad. "As a police officer and then as our police chief, Jane earned our trust working hand in hand with all neighborhoods to make Tampa one of the safest cities in the nation."
Iorio announced her support earlier this month with several other former mayors. The ad comes as Castor continues to face a series of attacks from her opponent, David Straz, claiming she manipulated crime data to make crime rates look lower than they actually were.
The campaign is trying to make the case that Castor was not an effective leader as Police Chief and therefore would not be an effective leader as mayor.
However, a 2007 state audit supported Castor and the agency's reporting methods saying its data was "significantly correct." The report also listed several reasons crime rates dropped in the city, all involving policing strategy changes.
Iorio served as mayor from 2003 until 2011 and appointed Castor to police chief. The two worked together on a citywide crime reduction strategy.
"She is an honest problem solver, and always positive," Iorio says in the ad.
Castor's video is the third this week pushing positive messaging. Another featured a woman who, as a youngster, was Castor's "little sister" in the Big Brothers Big Sisters program. Another focuses on Castor's commitment to "affordable housing, good paying jobs and transportation solutions that lift up every neighborhood."
Straz, released two television ads this week attacking Castor on the crime statistic claims and over her campaign contributions from developers and lobbyists.
Election Day is Tuesday. Early voting continues through Saturday.
More than 34,000 people have already voted in the race bringing overall voter turnout so far to nearly 15 percent. Voter turnout in the March 5 election was just 20 percent.