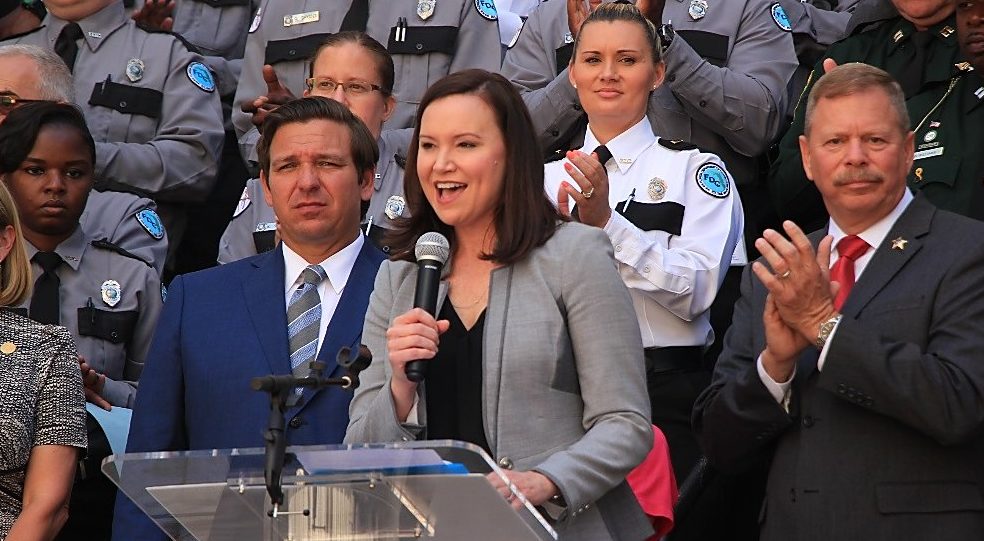 The risk of a privacy breach is "extremely limited," she said.
Attorney General Ashley Moody on Tuesday said she was "surprised and disappointed" after legislation stalled in the Senate that would make it easier for her to pursue a lawsuit against pharmacies and drug companies to get compensation for the opioid epidemic.
"We feel it's very important to make sure that we can be successful in this effort to stop this epidemic and ensure that people have treatment and that Florida is made whole," Moody said. "I was surprised and disappointed that it wasn't agenda'ed."
The bill (SB 1700) cleared two of three committees in the Senate with only one 'no' vote against it but was stopped in the Rules Committee by chair Lizbeth Benacquisto, a Fort Myers Republican, who raised privacy concerns. A House companion (HB 1253) is ready for a vote there.
The bill will only give Moody and her lawyers information from the state's Prescription Drug Monitoring Program (PDMP) on the age, "county, city, and ZIP code" of Floridians who were prescribed opioid medication.
In published reports, Benacquisto denied that she is holding up the bill because of her lobbyist brother-in-law who represents Walgreens, one of the defendants. Other defendants include Purdue Pharma and the CVS drugstore chain.
Moody said any concerns over confidentiality "might have been based on some misinformation and we've been making sure we're connecting with the Senate to clear up any misinformation or assumptions that might not be true."
She said "some of the concerns voiced were that someone might be able to identify a specific patient, but the likelihood – according to our experts – of being able to link up a patient identification (with) information we receive will be the same as someone being struck by a meteor."
Moreover, even despite what she called a "extremely limited risk," there's also a protective order in place to prevent any public disclosure.
"If we can't get this information that we believe will help us be successful in litigation, it could delay our action by years (and) cost the state hundreds of millions of dollars," Moody explained.
As her spokeswoman later pointed out, "If we don't get the data from the PDMP database, we will be forced to seek the information from those defendants."
Added Lauren Schenone: "That will be expensive, cause delays, and in the end be only protected by that same protective order."
To be sure, Moody said the bill's failure won't kill the lawsuit outright.
"With the full resources of our office, we will continue to pursue this action. It will set us back in our efforts to do so, but we are no less dedicated to (it) and making sure that we do right."
Under Senate rules, Tuesday is the last day for "regularly scheduled committee meetings;" the Rules Committee meets one last time Tuesday afternoon. SB 1700 is not on the agenda.