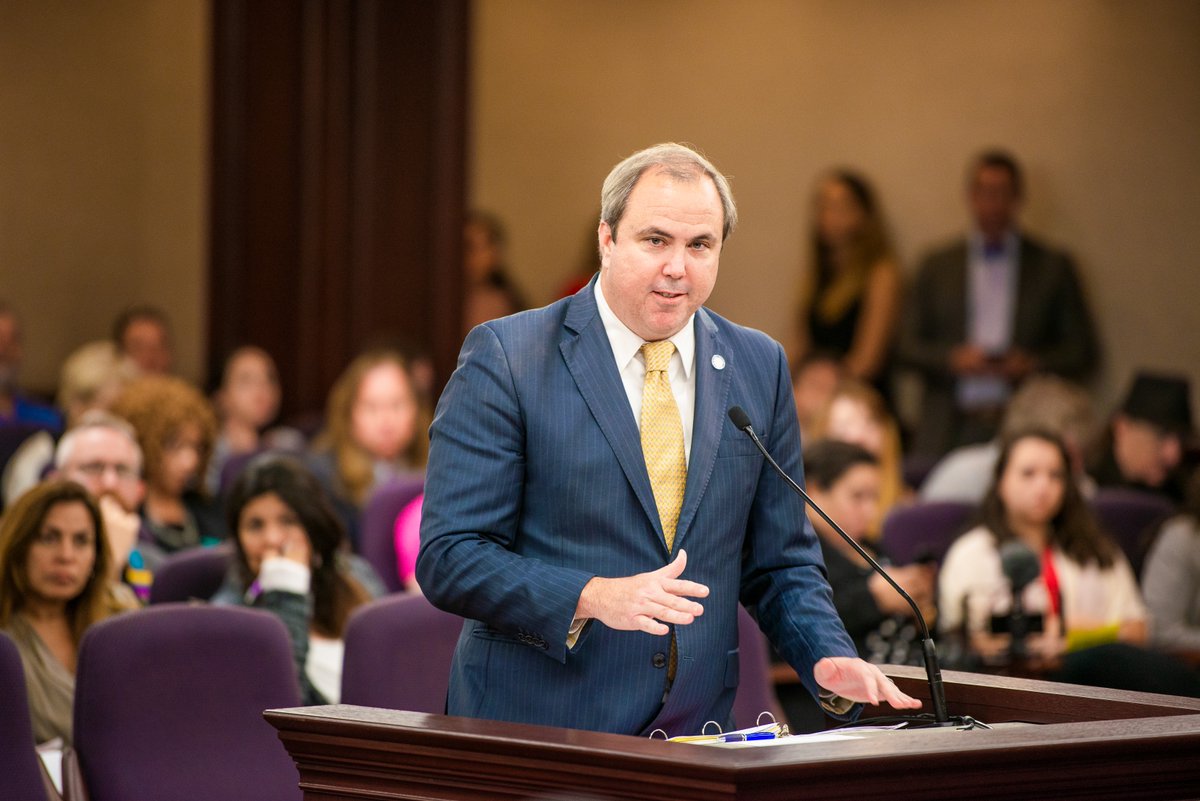 Joe Gruters thinks so.
An amendment to a so-called "sanctuary cities" ban would gives the Governor power to remove officials running afoul of the legislation. And now Gov. Ron DeSantis' office has voices support for the change.
Sen. Joe Gruters expects to present his immigration bill (SB 168) to the Senate on Thursday.
In advance of that, Gruters filed an amendment adding the following language: "Any executive or administrative state, county, or municipal official who violates his or her duties under this chapter may be subject to action by the Governor."
"I want to give a little more teeth to the Governor," the Sarasota Republican said..
The bill remains less punitive than a version passed by the House on Wednesday. That companion legislation (HB 527) includes fines for officials who implement 'sanctuary' policies.
Notably, the House has passed similar legislation the past several years. But Gruters' bill has come as close as any to the Senate floor.
Throughout Session, Gruters listed the bill as his top priority for the year. He's been working throughout the process with GOP Gov. Ron DeSantis and the House sponsor, Rep. Cord Byrd, a Neptune Beach Republican.
"I expect this to bring everybody together," Gruters said.
Indeed, a spokesperson for DeSantis told the the News Service of Florida he supports the amendment to the bill.
"The governor is supportive of this measure which reiterated his constitutional authority to remove an executive or administrative state, county or municipal" officer for violating state law, said DeSantis spokesperson Helen Ferre.
But state Sen. Jose Javier Rodriguez, a Miami Democrat, scoffed at that suggestion.
"These changes make an unnecessary, divisive and racially motivated bill into an unnecessary, divisive, racially motivated and ridiculous bill," he said. "The only thing being brought together is joining divisive and ridiculous."
The amendment comes at an interesting moment regarding executive power.
On Tuesday, the Florida Supreme Court affirmed DeSantis' right to suspend Broward County Sheriff Scott Israel.
The court opinion "leaves no doubt of my authority as Governor to suspend a government official for neglect of duty and incompetence," DeSantis said in a statement.
Gruters' amendment would also clarify a Governor's right to initiate judicial proceedings on behalf of the state against officials who fail to enforce the 'sanctuary' policy ban.
The proposal also allows the Attorney General to file suit against jurisdictions to stop any implementation of 'sanctuary polices.'
The bill requires Florida law enforcement to cooperate with federal Immigration and Customs Enforcement officials.
Critics have labeled the legislation as xenophobic and anti-immigrant.
"This bill isn't bringing anyone together," said said Ida Eskamani of the Florida Immigrant Coalition. "It is tearing more immigrant families apart by implicating every level of state and local government in immigration enforcement with requirements beyond current law, putting undocumented victims and witnesses of crime at risk, and requiring compliance with 287g, a program that deputizes law enforcement as ICE agents."
But Gruters said the bill only requires agencies to check if ICE has a detainer order on arrested individuals. If one exists, agencies must hold individuals to be picked up by ICE within two days.
Gruters, also chairman for the Republican Party of Florida, said this bill ensures local law enforcement cooperate with the federal enforcement of immigration laws.
State Sen. Manny Diaz Jr., a Hialeah Republican, said he plans to pursue a "friendly" amendment that would also add protections under the bill for undocumented immigrants who are crime victims or witnesses.