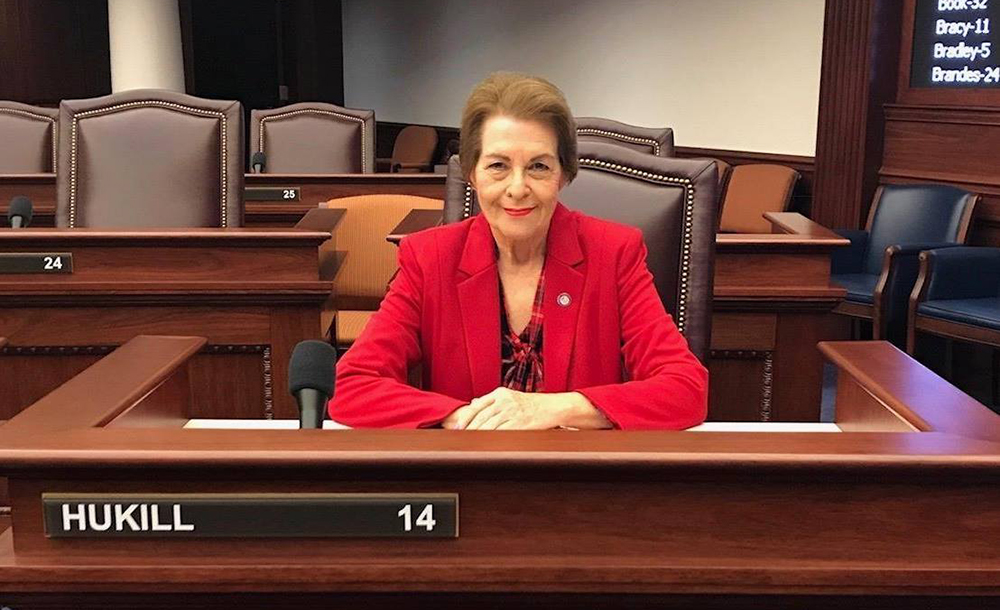 "We have an angel looking over us."
The late Sen. Dorothy Hukill spent years trying to get a financial literacy class into Florida high schools.
On Thursday, the Senate honored her with unanimous passage of a House bill with that component.
HB 7071 includes a requirement that a financial literacy course be offered in all Florida school districts starting next school year.
Sen. Travis Hutson, who has prioritized this financial education component, was emotional on the floor as he closed.
"Do it for Dorothy," Hutson said. "We have one angel looking over us" during this vote.
In November 2016, Hukill disclosed that she had been diagnosed with cervical cancer. She missed the 2017 Legislative Session while she was undergoing treatment.
Last September, she announced on Facebook that she "recently experienced an aggressive recurrence" of cancer and decided to enter hospice. She died the next month at the age of 72.
Hutson lauded the bill as the "most transformational thing we have done since Jeb Bush was Governor.
"In addition to the financial literacy requirement, the bill also establishes guidelines for apprenticeships, including ways to supplement on the job training through occupational course and online education.
The bill also allows for an alternative pathway to a high school diploma through the Career and Technical Education pathway system.
The legislation also incorporates the "Sail to 60" initiative, which seeks to have 60 percent of Floridians in the workforce with post-secondary credentials.
This includes "last mile" financial assistance for students within 12 credit hours of graduation who, presumably for financial reasons, have separated from their institutions of higher learning.
The bill also allows for the Florida Talent Development Council, a statewide board comprised of a Senator, a House member, Education Commissioner Richard Corcoran, the head of the Florida Chamber, and other heavy hitters.
They will identify by the end of the year workforce needs over the next decade, and evaluate areas for improvement to meet those goals.
As well, the legislation allows university students who qualify for Associate's Degrees to receive them, thus offering the same prerogatives available to those attending community colleges in the Florida College System.
Career dual enrollment for high school students will also be prioritized in this legislation, with high schools pushed to publicize those programs.