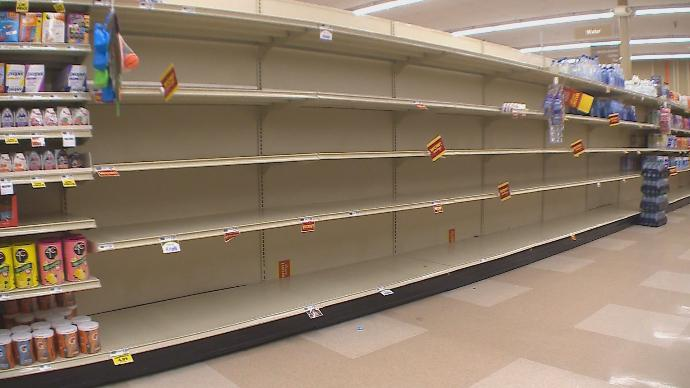 "You're talking about giving one entity a million dollars."
Legislation that would increase grocery options in food deserts unanimously cleared the Jacksonville City Council Finance Committee Tuesday.
However, the 7-0 vote was not without heated debate and what the committee chair called "concern" about the legislation.
Bill 2019-245 creates what is called a "Full-Service Grocery Store Improvement Program" in Northwest Jacksonville, under the auspices of the Office of Economic Development.
OED head Kirk Wendland said the program had to be in the Northwest Quadrant, for a grocery store of 10,000 sq. foot or more and in or adjacent to a food desert.
"We can do up to a million and a half," Wendland said. "Building a facility from the ground up or rehabbing a vacant facility."
This bill amends, approves and adopts a new Northwest Jacksonville Economic Development Incentive Program entitled Full Service Grocery Store Improvement Program; provides for the development of Food Desert Pilot Programs; and provides for City oversight by the Office Of Economic Development.
This is the outgrowth of legislation from last May, which appropriated $3 million to explore solutions to the issue. A consultant was hired to develop an incentive program for supermarkets, with the idea of offering healthier choices for residents of local food deserts.
The consultant recommended a "Full-Service Grocery Store Improvement Program" and "Food Desert Pilot Programs."
Full-service groceries include fresh and frozen meats and vegetables, in addition to staple processed foods and baby formula. The pilot programs, responses to changes in food delivery in recent years, include "mobile markets," participation with convenience stores, and transportation programs.
Wendland described these "nontraditional options" as potential seeds for pilot programs. Criteria for the programs and interested vendors have yet to be identified, but future legislation will offer more specifics.
Councilman Reggie Gaffney, a Lenny Curry Democrat, balked, saying urban farms and Farm Share and Feeding Northeast Florida, as well as a "bus," were options not considered here.
"You're talking about giving one entity a million dollars," Gaffney protested. "We may have to have a noticed meeting."
"If we adopt this today," Gaffney said, "it will eliminate a million dollars right off."
Wendland noted that the Council asked for $3 million to be allocated to recruiting a grocery store just last year, and that these "pilot programs" will allow for future Council action on specifics. An amendment codifying Council ratification of any specific spend on this program was approved.
Without this legislation, Wendland said that the city couldn't negotiate a deal with a grocery store. Gaffney vowed a floor amendment if his conditions were not met.
"If this gets held up," Wendland added, "it may be a long time before we can do anything."
Councilman Bill Gulliford noted that food deserts abound through the city, and a key goal of this program should be scalable solutions for those areas.
Republican Sam Newby suggested that "other dollars" might be used for projects in other areas of the city, to accommodate efforts to end food deserts even where there aren't any. Newby also was "concerned" about spending too much on a brick and mortar option.
Governmental support appears to be baked into the cake regarding any brick and mortar operations here. In 2018, Councilors noted that grocery stores in those areas don't make enough money per square foot to cover overhead.
Action was urged last year after the announced closures of groceries at 300 Dunn Ave. and 1012 Edgewood Ave W. Contemporaneous testimony noted that a lack of food options correlated with higher than standard rates of poverty and infant mortality.